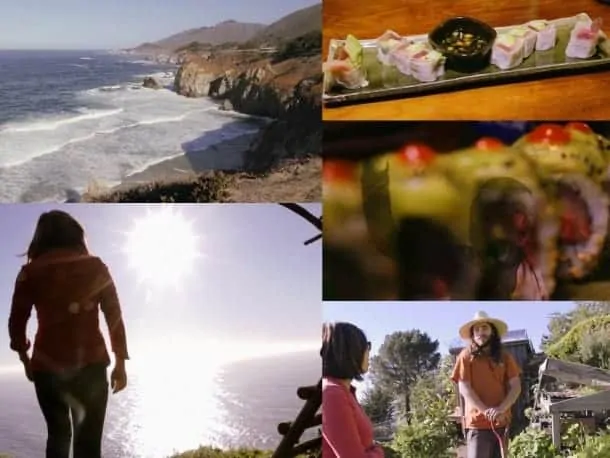 Do you have wanderlust?
We do, here on Stark Insider. And host Loni Stark continues to satiate her lust for discovering something new and search out the most creative and interesting places, people and destinations. If you haven't yet, you can subscribe to new episodes on the SI YouTube channel, and follow along the West Coast adventure.
Though we're not even three months into the new year, we've already been on location to a largely unknown wine region called the Santa Lucia Highlands, tried the it-thing called "Glamping" (with no-wifi, the humanity!) at the picturesque Treebones Resort in Big Sur, California, celebrated the annual Premiere Napa Valley wine auction with some punk-inspired guitar smashing (alongside Grgich on Highway 29 no less), filmed "nightwalks" in both San Francisco (Union Square) and Vancouver (downtown), and sat down with some creative musicians in Jamie Scott ("Story of My Life") and Jonathan Jackson of General Hospital fame and lead singer of eNation.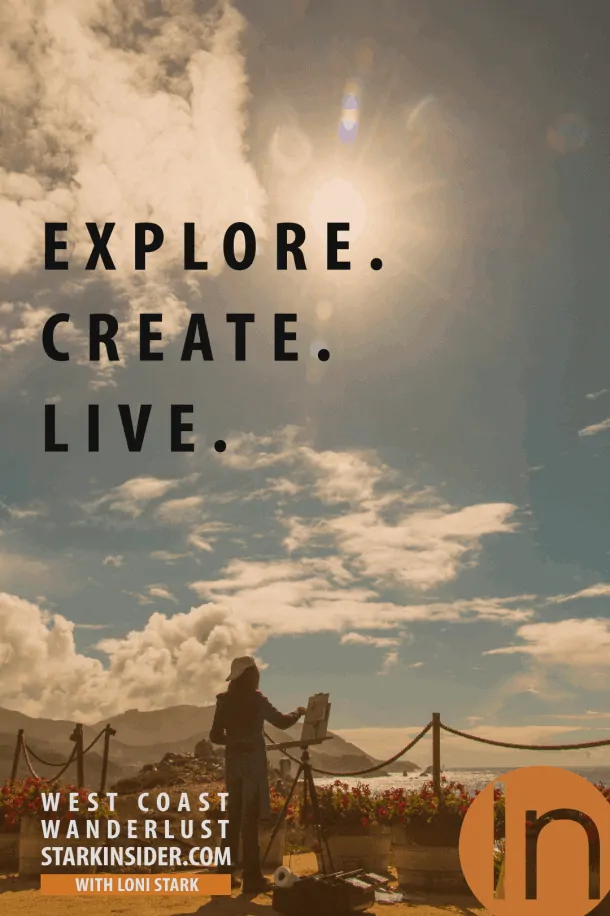 In case you've missed some of the recent episodes on Stark Insider we've rolled up some of our latest travel and wine videos (see below).
There's more to come including behind-the-scenes segments at touring Broadway shows and theater houses in and around San Francisco. And Loni Stark continues to pursue what makes artists tick in her interviews and profiles with some of today's biggest performers including musicians such as Colbie Caillat, Matt Nathanson and the hip sisters of Larkin Poe, and actors including Elle Fanning (Low Down), Vincent Kartheiser (Pete Campbell of Mad Men), and Ben Stiller (The Secret Life of Walter Mitty).
If you're new to Stark Insider here's the quick facts about us:
Stark Insider is based in San Francisco.
We are "All Things West Coast" and feature interesting and creative people, places, and destinations.
The Stark Insider YouTube channel continues to be the #1 ranked destination for San Francisco arts and culture.
We are often random and quirky, eschewing the standard Broadcast model in pursuit of something… well, something… something kind of hard to explain.
We love the creative process, and being around those that enjoy taking creative risks.
We embrace failure, resulting in no shortage of embarrassing bloopers and on-air "creative differences".
 It's all about: Explore, Create, Live.
With all that recap, here's the top travel, wine and backstage theater videos of 2015 so far.
Stark Insider: Top Travel and Wine Videos 2015
Backstage: Kurios by Cirque du Soleil
Bottega Gran Fondo Cycling With Chef Michael Chiarello
Smashing Records (and Guitars) at Grgich in Napa Valley
Premiere Napa Valley wine auction smashes record (Loni Stark Guitar Hero Edition) from Stark Insider on Vimeo.
Nightwalk San Francisco – "Beat's So Lonely"
Nightwalk Vancouver – "Why Does it Always Rain on Me?"
Nightwalk Vancouver – Why Does it Always Rain on Me? from Stark Insider on Vimeo.
Loni Stark Interviews: Songwriter Jamie Scott (One Direction "Story of My Life")
Loni Stark Interviews: Actor/Musician Jonathan Jackson and eNation
Glamping at Treebones Resort in Big Sur, California
Thanks for watching. Stay tuned as the West Coast adventure continues here on Stark Insider.
(With Loni Stark and Clinton Stark in San Francisco)