A yurt, a nest, and endless views of the Pacific Ocean.
And so began my "glamping" experience.
Though I've been to Big Sur several times in the past, I hadn't quite experienced the semi-rustic version that involves sleeping in a modernized tent — known as a yurt. Over the holidays I took a break from Silicon Valley, packed some paint brushes and headed to the Treebones Resort for what I hoped would be an invigorating, energizing experience. To find out how things turned out, watch this video (below) … and, if you've ever been without wi-fi, brace yourself!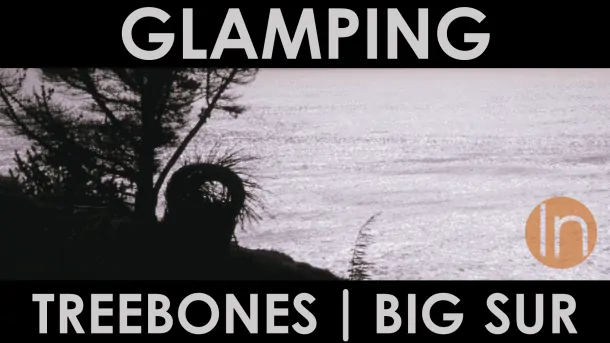 The Ultimate Silicon Valley Detox?
There's no wi-fi at Treebones.
That was a plus for me (though my husband did find some at the lodge… breaking our disconnect covenant).
With social networking, email and the Web it can be hard sometimes to focus. My theory: taking a break from information overload is a good thing for one's mental state. Have you felt the same before?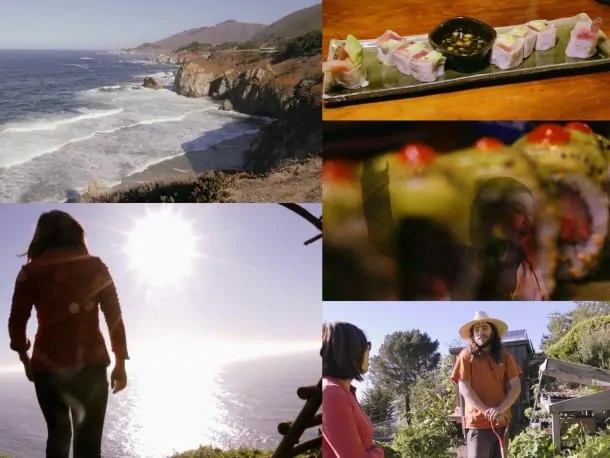 Never-ending Inspiration = Big Sur
In this Stark Insider episode, I visit the organic garden at Treebones, witness a somewhat zealous pruner known merely as "Bill", experience some of the most amazing sushi I've ever had (twice, no less), and, later, put on some headphones, and, well… what followed is just how the place made me feel.
Thanks to Morgan the garden manager, "Bill" the pruner, and Sarah Sweeney the sushi-chef extraordinaire, for making our visit so memorable.
WATCH: Off the Grid: Glamping at Treebones, Big Sur