The Live in the Vineyard concert series continues on Stark Insider. Loni Stark has sat down so far with Cobie Caillat, Larkin Poe, and Mat Kearney. Be sure to subscribe to the SI arts & culture channel on YouTube to be alerted of new episodes. Today: Matt Nathanson.
Matt Nathanson is absolutely resolute on one thing: streaming music services, such as Pandora and Spotify, are here to say. "You can't get in the way of progress," Nathanson said during an interview before a performance at the Live in the Vineyard music fest. "Spotify and streaming music is going be around much longer than Taylor Swift." And while he believes Swift and her label have every right to promote her music, he strongly  believes these new services make it easier for consumers (including himself, an avid music fan) to access and discover new artists, and passions.
The San Francisco-based singer-songwriter sat down with Stark Insider to talk about the music industry, his definition of love, and the song-writing process. Coming off huge successes in 2012 with radio hits "Modern Love" and "Run" (with Sugarland), he's added a twist this year with his latest single "Headphones." For the accompanying music video, Nathanson partnered with the Starkey Hearing Foundation in Peru in an effort to help those afflicted with hearing loss (there are a reported 360 million worldwide). Over two days the team donated 1,000 hearing loss devices. The journey and impact–that included much jubilation, singing, dancing–was documented in the uplifting and emotional video for "Headphones" (watch on YouTube).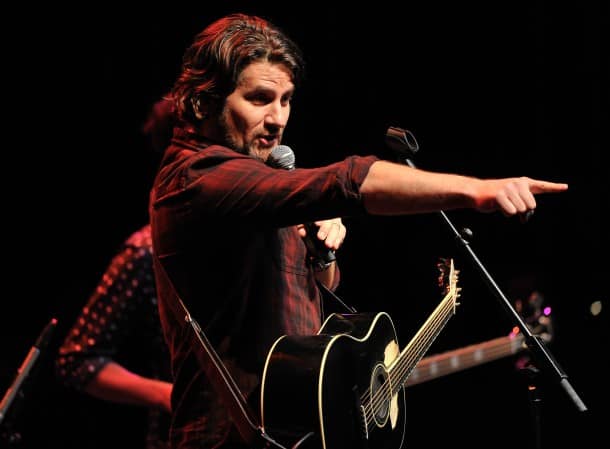 Those lucky enough to be in attendance at the LITV concert earlier this month at the Napa Valley Center for the Performing Arts were treated to a concert for the ages–others on the ticket included Train, Marie Miller, Blue October and Scars on 45 (review on Stark Insider). Nathanson, known for his boundless humor (boundless, as in "no boundaries") had the crowd in stitches in between numbers, and by the time headliners Train took to the stage the place was in a near tizzy. Meantime, earlier, in a quiet backstage room at the Lincoln Theatre, I managed to get some insight into what makes the man, the artist, the congenial underdog tick. What I discovered was a guy with no shortage of humor. And a guy with not only a gifted ability to work the crowd, but also one with deft ability (and timing) to work the camera.
MATT NATHANSON…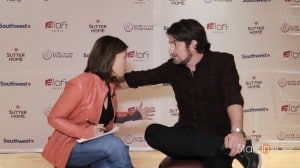 ON SONG-WRITING
"I write lyrics all the time, and I sing melodies all the time, and they don't always go together. But it's sort of the process of keeping the muscle going."
ON LOVE
"There's no fighting it."
"I've felt it wrong a lot."
"It's like a trailer for a movie. You're like, 'This is going to be the best movie ever!' and then you see it and it's "This movie sucks!'"
ON TAYLOR SWIFT, SPOTIFY AND THE MUSIC INDUSTRY
"She [Taylor Swift] is not doing anything for the greater good of us."
"I can go listen to Taylor Swift's record on YouTube without any trouble, and she doesn't get any money for that. [Unlike Spotify] She's not yelling at YouTube, because YouTube is more powerful than Taylor Swift."
ON WHAT HE LIKES TO DO WITH HIS IPHONE
(uh, you'll just need to watch the video below for the slightly shocking, yet hilarious response…)
WATCH: Matt Nathanson Interview at Live in the Vineyard Napa