LEAD VIDEO: "Premiere Napa Valley Wine Auction Smashes Record" from the
Stark Insider arts and culture channel on YouTube.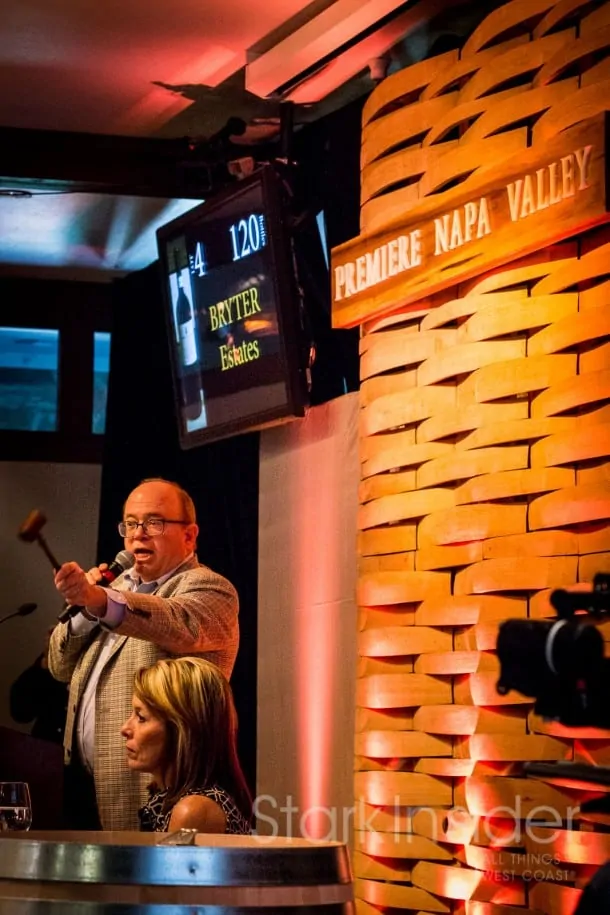 When the hammer fell for the final time records were, once again, broken. Final tally: $6 million (USD). That's how much this year's Premiere Napa Valley wine auction raised. All told, 225 lots would receive frenetic bidding action (from 70 successful bidders) within a standing room only crowd gathered for the annual event at the Culinary Institute of America in St. Helena, California.
If Premiere is any barometer of the overall market for fine California wines (in past years I've suggested exactly that), then 2015 is looking to be in good shape. Despite a significant (and costly for many wineries) earthquake last year, and an ongoing drought, it would appear the appetite for Napa wine is as robust as ever. Literal case in point: a five-case lot of 2013 Brand Napa Valley Cabernet Sauvignon went for $115,000–or, just a touch over $1,900 per bottle. By my count, at least, I did not see any per bottle pricing match last year's $4,300 for Celia Welch's Scarecrow Cab, but there was still plenty of vigorous, exciting bidding action.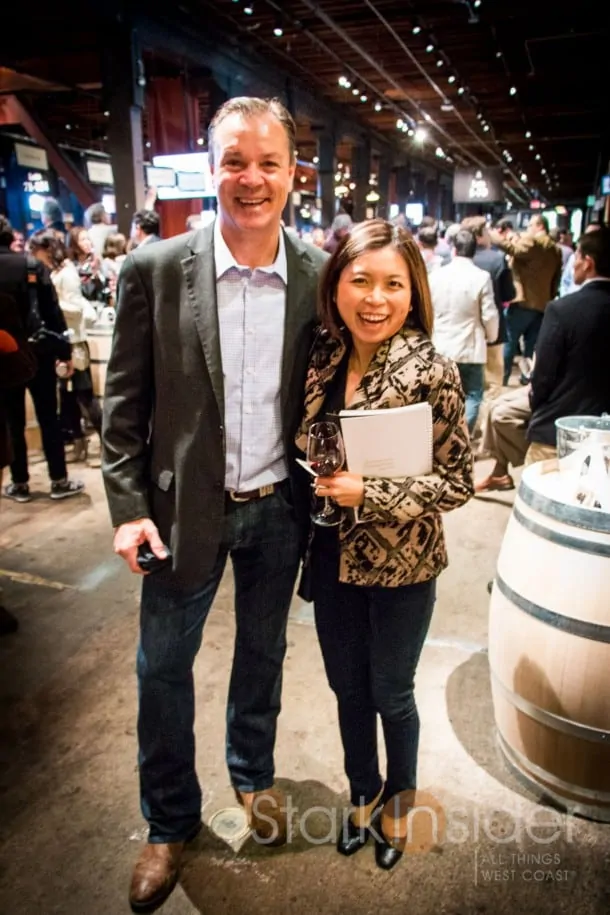 The gregarious and seemingly always smiling Tim Mondavi enjoyed a strong result with his Continuum label. His five-case lot sold for $70,000, a nod perhaps to a strong pedigree for fine-making in a fabled family running back to the early days of Napa.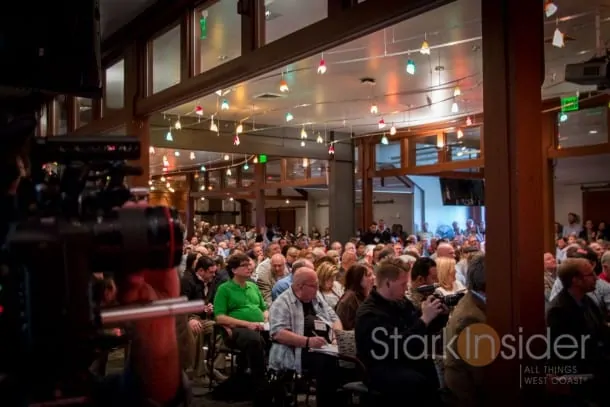 Small wineries experienced nice gains too. Sciandri Family Vineyards, for example, saw a nice uptick in results from their 10-case lot (#091) of '13 Cabernet Sauvignon (Coombsville) by winemaker Don Baker. The five varietal blend took in $15,000, up 20% year-over-year from the previous year's auction.
Once again, the room was packed, which only added to the energy and drama.
Approximately 700 guests–mostly trade, media and those from the wine industry–crowded into the upper floor of the Culinary Institute of America. Strategically, the format is magic. Earlier in the day, a barrel tasting takes place down in the Vintner's Hall of Fame, where winemakers pour out barrel samples, talk about the vintage (mostly 2013), and offer all manner of prognostication and opinion on where the wine market is headed. It's a glorious opportunity to not only taste some of Napa's best, but also to get one-on-one time with those making it happen. Elias Fernandez, winemaker for the storied Shafer Vineyards, told Stark Insider that in his 30 years of winemaking, "2013 is the best vintage, comparable even to 1978."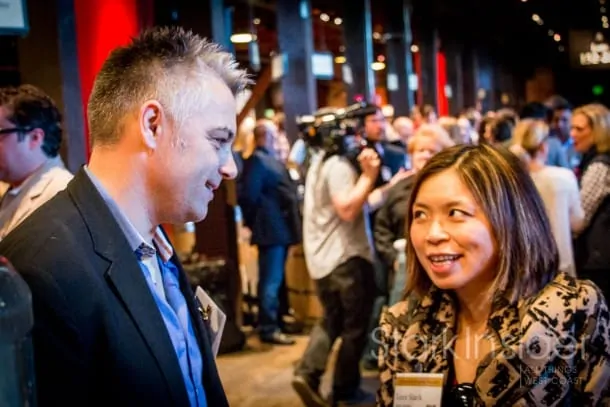 Premiere Napa Valley Wine Auction – Tracking Annual Results

2015 $6 million, 1.7% y/y

2014 $5.9 million, 94% y/y

2013 $3.04 million, 0% y/y

2012 $3.1 million, 29% y/y

2011 $2.4 million
Known as "Premiere Week", the auction capped off a week-long series of events across Napa, that included several tastings, seminars, "Sommelier Napa Valley", a wine writers symposium at Meadowood, and various wine events at local restaurants.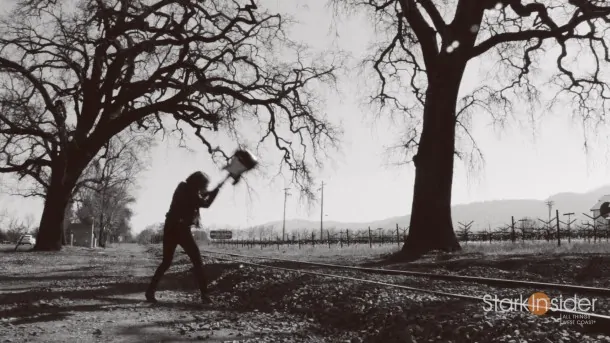 Auction proceeds benefit the non-profit Napa Valley Vintners, a trade organization representing approximately 500 member wineries.
MORE: Premiere Napa Valley Wine Auction videos

VIDEO: Inside the Napa Gras! party at Raymond Vineyards

VIDEO: Winemaker Celia Welch talks about $4,300 Bottles of Scarecrow Cult Cabernet: "It was just a crazy price."

VIDEO: Behind-the-scenes at the Premiere Napa Valley wine auction
Of course, in true infamous Stark Insider style, we took the moment to celebrate NVV's $6 million haul,  a glorious day in Napa hanging with friends, tasting ridiculously luxurious, elegant wines. On the way back to Silicon Valley we pulled over to the shoulder alongside Highway 29, near Grgich and … and, well… had a smashing good time…
WATCH: Premiere Napa Valley 2015 a Smashing Success