Another weekend video challenge. This time in the beautiful city of Vancouver, Canada.
Our weekly challenges are simple: grab a Canon DSLR, shoot some street scenes, edit and publish within 12-24 hours.
Recently we shot Beat's So Lonely at Union Square, San Francisco, and an admittedly odd teaser for an upcoming wine video shot in Santa Lucia Highlands. Results are often mixed. As Jerry Maguire once said, "… it's like popcorn in the pan. Some pop… some don't."
But what I love about these quick-turn exercises is that they keep the creative muscles in motion. That I think is really important. It's OK to fail. We tell ourselves that over and over again. If we didn't take creative risks the whole thing would be meaningless. What would be the point of doing the same thing–the same food video, the same wine video, the same backstage theater video–if we didn't at least try to do it differently, to approach each shoot with a new idea or two?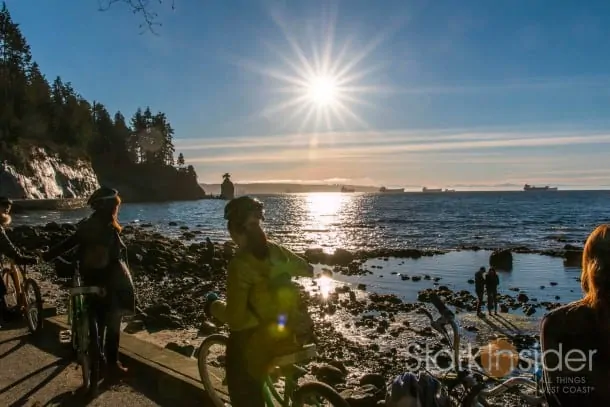 So lately I've been trying some variety when it comes to Stark Insider videos. We've added voiceovers to some videos–and this has really helped us better gel story-lines. We've also incorporated some (minor) green screen. Not my favorite thing in the world. But a dash of green screen here and there can add interest to a video.
We were up to Vancouver for a Valentine's getaway. We didn't plan to shoot any Stark Insider videos. Instead, we would enjoy a few nights of sushi (and boy does this city deliver the goods when it comes to quality sushi!), shop a little, and walk a lot. Vancouver is highly walkable. You can stroll the different neighborhoods–Yaletown, Gastown, Coal Harbor, Chinatown, downtown–with ease. Especially scenic is the Seawall and Stanley Park. There we encountered a wonderfully whimsical, public art exhibit "A-maze-ing Laughter":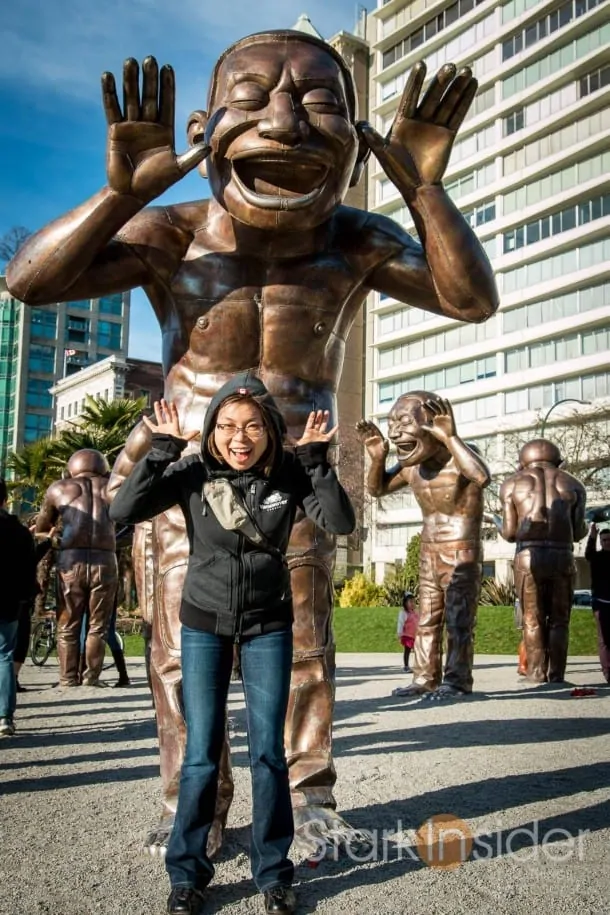 And a #LuvVan meme: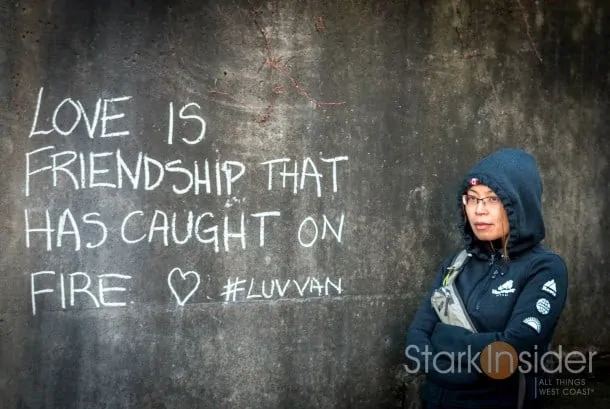 Loni dries off…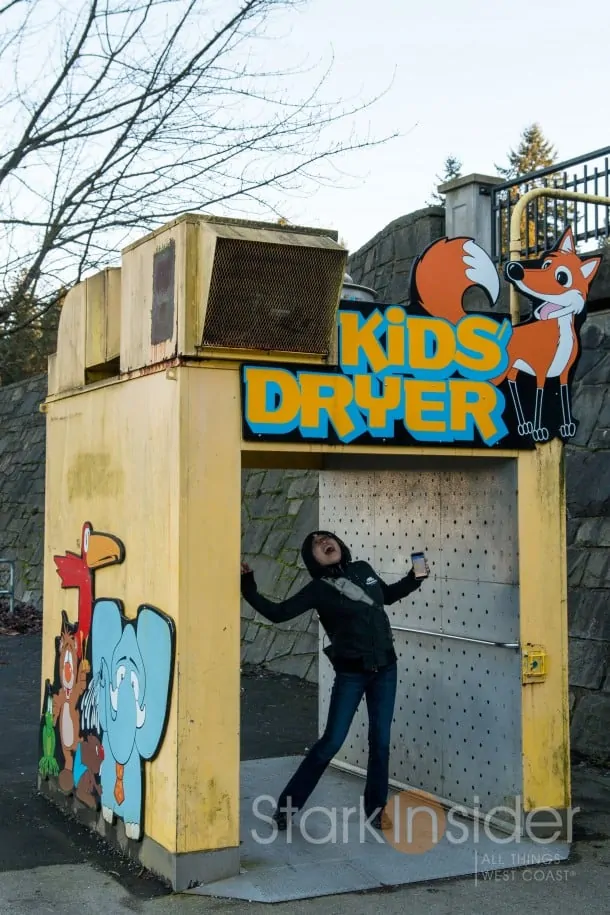 … and then enjoys the natural beauty that is Stanley Park: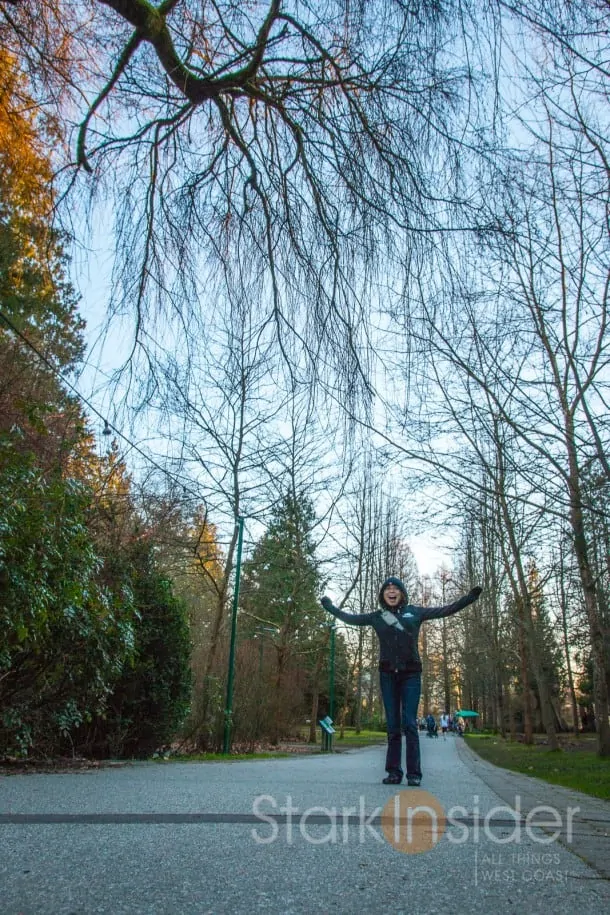 On our first evening in Vancouver a light rain slicked the streets. It made for a gorgeous look. I grabbed my Canon EOS 70D and followed Loni into the night. This time, I popped on a non-stabilized lens, the incredible Sigma 18-35mm Art 1.8. It's great in low-light, but because there is no image stabilization it really should not be used handheld. I used it handheld anyways. In post, I stabilized a few shots. And meantime tried to keep the camera in motion, in order to avoid the dreaded micro-jitters.
Here it is then, another silly video challenge, a rainy evening in Vancouver featuring: Robson Street, Coal Harbour, at least one liquor store, leather jacket shopping, sushi at Hapa Izakaya with friends.
WATCH: Nightwalk Vancouver
Nightwalk Vancouver – Why Does it Always Rain on Me? from Stark Insider on Vimeo.