In this episode, Stark Insider catches up with Grammy-award winning singer-songwriter in Napa to discuss her creative thought process, the music industry, and driving in California with music blasting. See video interview below.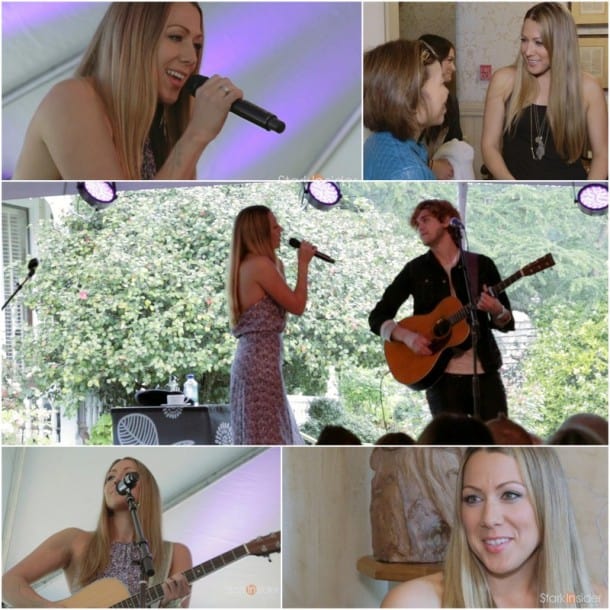 "Just try to not let the nerves get the best of you. Take deep breaths and take in the moment."
Colbie Caillat should know a thing or two about dealing with pressure. Now a bonafide international music star, she confesses that performing mere feet away from President Obama was as thrilling as it was nerve-wracking. "The whole time I was hoping I didn't mess up," she tells me in this pre-show interview.
Minutes later she took to the outdoor stage for a performance at the Live in the Vineyard music and wine festival. Rain could little to dampen the enthusiasm of the standing room only crowd, who boisterously sang along, and danced to Colbie's seemingly endless parade of hits (realize it or not, you know every single one of them).
Her 2007 debut album Coco took the music world by storm, and rocketed to the top of the iTunes charts. "Bubbly" is one o fthe best-selling digital tracks of all time. I asked her about the impact of digital music and portable devices on her career and the industry – after all the iPhone came out that very same year.
"My dad, of course, was a producer back in the 70s, and so it's so important to listen to the vinyl record in the living room with massive speakers, which I completely get it. But it's realistically not the way of the world now," says the Grammy winning singer-songwriter. "I love that I can just be anywhere, like in a field. I can download a song from iTunes and listen to it right there. It's that instant gratification."
MORE ON STARK INSIDER: Game On: The Next Big Silicon Valley Idea Could Make You Laugh (Video)
What was especially enjoyable about this particular show was its relaxed, stripped down nature – just a warm, 3-person acoustic set. No backing tracks, no lip-syncing in sight, just a wonderful performance by a talented, yet incredibly humble, artist.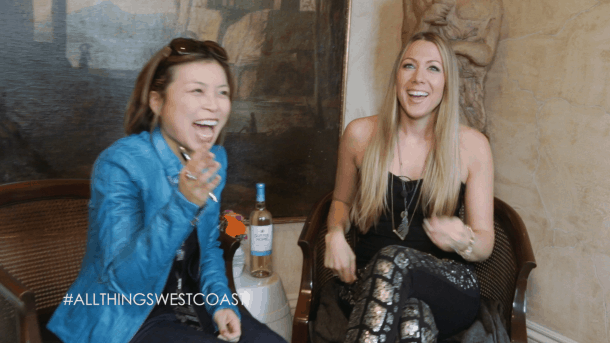 The big news surrounding Colbie Caillat these days is her eagerly awaited new album. Most expect it by summer. Could there be some musical change up? In the interview (see video below) she notes her love for several musical genres, be it rap, country or pop. Given her past success collaborating with the likes of Taylor Swift and Jason Mraz I would expect many more creative collaborations.
"Allow yourself to branch out. To experiment. And just be you," she says. "Don't change yourself for anyone."
WATCH STARK INSIDER TV: Colbie Caillat Live in the Vineyard Interview