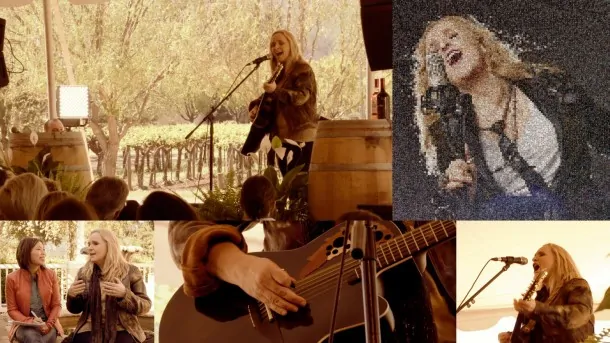 Grammy winner Melissa Etheridge rocked Napa at the Live in the Vineyard music festival.
"I feel like the change that has happened is sort of a balancing of power or control, back to the artist."
Fear is rampant among musicians and distributors alike when it comes to the evolution of the music industry. But, after 25 years building an award-winning music career, rock legend Melissa Etheridge decided to embrace the change, and go her own route. Not that there was any problems with Island (her former label). "They were great," she says. "It was time to try my own thing."
Releasing her new album M.E. without the backing of a major company was not without its challenges.
"The budget is smaller. I'm involved in everything. And I have a stake."
Her loyal fans were a great place to start. Etheridge invited them to send in photos. She received thousands of submissions, and used them to artistically create the album cover. Literally she's who she is because of her fans. Then her team created an app, so fans could find themselves, via flags. "It was so much fun," she says. "They can go 'Oh, look! There I am, on her ear!'"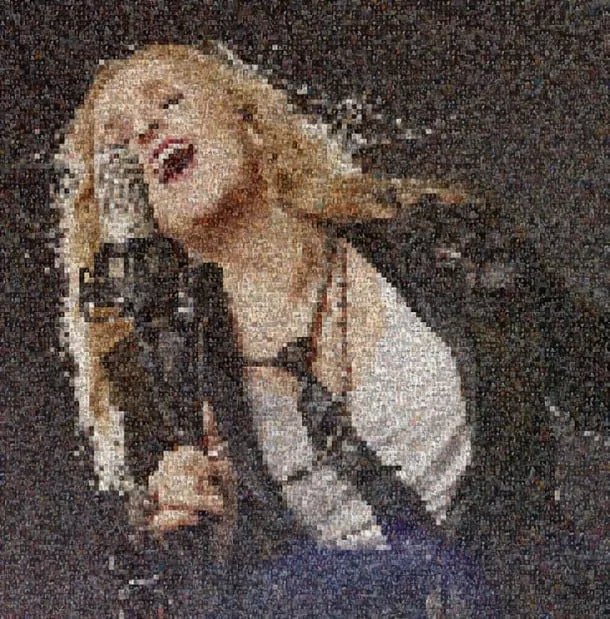 Thanks to social media and in particular Twitter, she says she can go direct, and doesn't need to worry or deal with middle layers.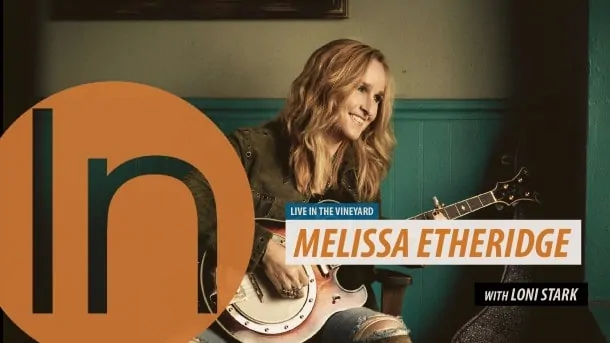 None of the business side of her work seems to have had one iota of impact on her ability to storm the stage, win over an audience, and lay down the licks. Proof point #1: her memorable performance at the Live in the Vineyard music festival. There, under a small outdoor tent, nestled among the vineyards at Sutter Home winery, Etheridge by all acounts rocked Napa. The stripped down presentation in a sense even amplified the emotional resonance of her material. And the hits, on this day they kept coming–"Come to My Window," "I'm the Only One," "Bring Me Some Water."
No stranger to ups-and-downs, she seems to have come to terms with personal relationships, and the pressure that has come with being a high profile gay performer and activist.
"None of us are supposed to be perfect. We're just not. We are all on a path, and we're learning as we go."
Stark Insider Backstage

Watch concert highlights, interviews with some of today's top hitmakers, and up-and-coming artists. With host Loni Stark.
Indeed, recent years have been kind to Melissa Etheridge. In 2011 she received a star on the Hollywood Walk of Fame. And last year she wed partner Linda Wallem in California. Broadway fans might get a kick knowing she even played troubled doppelganger St. Jimmy in Green Day's hit musical, American Idiot.
At 53, it seems there's no such thing as slowing down.
Fortunately, I was able to spend a few minutes with her before her appearance at Live in the Vineyard. Watch below as she discusses the music business (including advice for those just breaking in), the hurdles of releasing an independent album, and ultimately what M.E. really means.
WATCH: Melissa Etheridge is M.E. – Live in the Vineyard Interview, Concert
(With Clinton Stark in Napa, California)