Katy Tiz wants you to whistle. Whistle, that is, while you work it.
The UK-based artist recently performed her new single at the Live in the Vineyard music festival in Napa. There, I caught up with the charming, engaging, cheeky Brit for a pre-show interview.
Backstage, I discovered someone who, having admitted to going through her fair share of self-doubts, appeared enthusiastic, confident and and more than willing to poke fun at her past troubles. Ultimately Katy was able to persevere — the result was a new deal last year with Atlantic Records.
"My brother is a really important person in my life," she said. "He'd call me every day, and be like, 'get up, keep going, keep your dignity, that's the one thing no one can take from you.'"
Stark Insider was on location at the Copia Center where she performed an acoustic set on a scorching wine country day. Fans were given whistles on the way in. And, indeed, we all whistled while Katy Tiz worked it.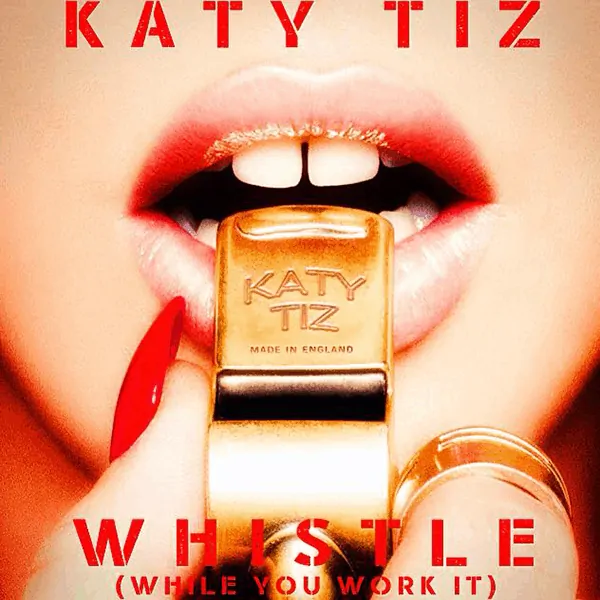 In addition to "Whistle," she performed a blazing cover of "The Big Bang," another song that was well received by the LITV crowd — many who sought refuge from the sun by picnicking in the shade under the trees of the sprawling Copia lawns.
"Whistle (While U Work It)" came about thanks to "amazing" writer Emily Warren and Kinetics & One Love. Along with producer J.R. Rotem, the collaboration made Katy instantly comfortable.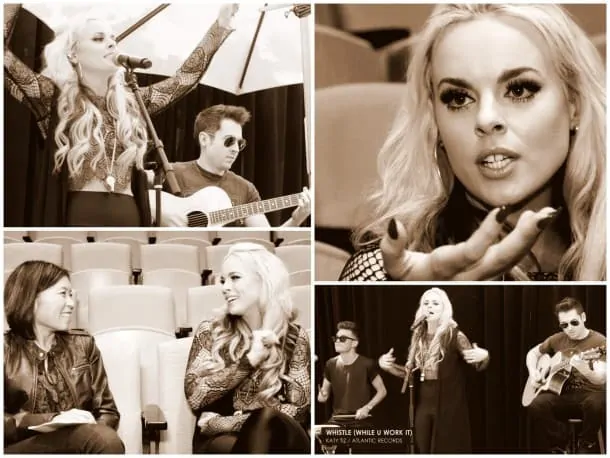 "It was good people, who you feel really confident around," she said, describing the creative process behind the single and upcoming album. "When you feel confident writing you open up a lot more. And that's when you get real honesty in songs."
MORE: Stark Insider Live in the Vineyard Videos

Go backstage at LITV with Loni Stark. Concert highlights, interviews and more!
Speaking about opening up, I think Katy may well have broken the Stark Insider record for the craziest, most interesting, and whimsical "favorite food" answer of all time… it's all here in this special backstage episode shot at Live in the Vineyard.
WATCH: Katy Tiz – Live in the Vineyard with Loni Stark