Stark Insider continues its special Live in the Vineyard series with Portland band Priory. Watch other episodes including Colbie Caillat, Greg Holden, Melissa Etheridge, Matt Nathanson, Bea Miller, Mat Kearney, and more.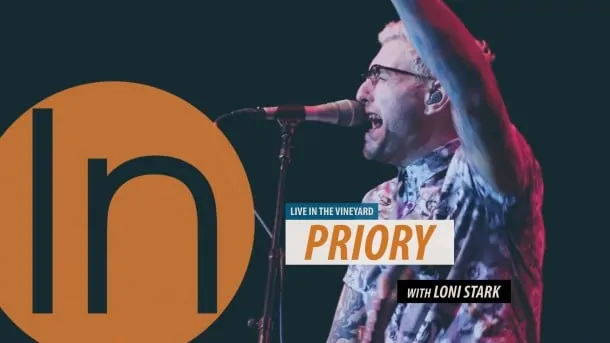 Napa had not seen anything like this before.
By the time the electrifying show was over, fans were still dancing on the stage, taking selfies, avoiding a few strewn Stellas left by the band. It was a Weekend like no other.
Confirmed: Priory officially broke Live in the Vineyard.
If there's a sense of urgency to their performance it's understandable. Brandon Rush and Kyle Sykes put everything on the line to get where they are today. Built their own studio. Live in a "flophouse" so they could pay the bills. They very nearly went broke. Somehow, someway, living on the edge of financial disaster resulted in a creative tour de force.
Priory's willing to do whatever it takes also resulted in, that unicorn of unicorns for aspiring bands… a record deal.
We lived in a flophouse. We had friggin' nothing.
Last December the Portland-based group signed with Warner.
If you study their live performances pre-record deal, you might notice some small and some major differences.
Lead singer Brandon now sports bleached hair. Kyle's arms are now ablaze with tattoos. The charismatic duo are amped for 2015.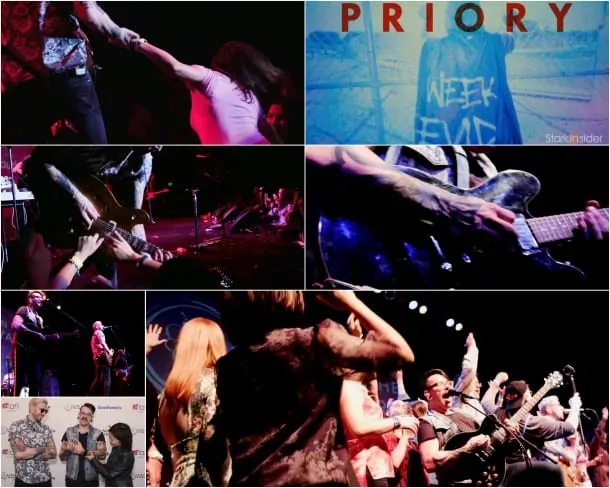 Performance-wise, they're much more aggressive, with a more distinct sound. Take "Weekend," their hit single. Watch them on Jimmy Kimmel, and you'll be impressed enough. But watch them at the Uptown Theatre a few weeks back at the Live in the Vineyard music fest in Napa, and… Pow. Kabang. Waaaaaa.
No doubt, Priory is a band that absolutely must be seen live. Similar to Blue October, who blew away LITV last November, there's something about their sound that works best once let loose outside of the studio, under hot lights, in front of an slightly insane, stoked possy.
@StarkInsider We had so much fucking fun!!!!!

— PRIORY (@Prioryband) April 11, 2015
I'm not sure how to describe Priory's sound. Guitar heavy at times with killer riffs, but often accompanied by melodic electronica sequences. And the vocals? Almost rap at times, funk others. Mostly pop-rock perhaps. In the end, though, Priory achieves the holy grail of any indie band: they've carved out a unique sound, a unique look. And they also broke Live in the Vineyard. Priory's debut album under Warner Need to Know dropped last week, and is available now. If you're around the San Francisco area, you're in luck. Priory is scheduled to perform (with Kaiser Chiefs) The Regency on April 24, 2015. Quick tip: go.
Hey Priory People! You should watch this one. http://t.co/BKjW7lCVUB? @liveinvineyard @StarkInsider We broke live in the vinyard. XOXO

— PRIORY (@Prioryband) April 11, 2015
As for breaking LITV, Stark Insider was there to film that wild evening. This is the spectacle that went down…
As Brandon and Kyle like to say, "Well… that was Nutz!"
WATCH: Priory Break Live in the Vineyard (Uptown Theatre, Napa)