Stark Insider's special Live in the Vineyard video series continues. Today: up-and-coming group MisterWives. Also, see other popular segments featuring Melissa Etheridge, Katy Tiz, Matt Nathanson, Colbie Caillat, Mat Kearney and Larkin Poe.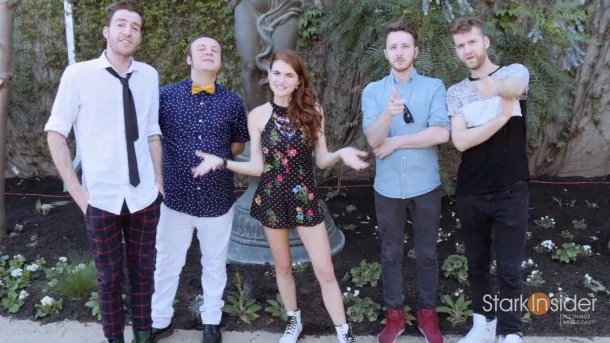 NY-based indie pop group MisterWives left a memorable, very favorable impression last week when they performed at the Live in the Vineyard music festival.
Hosted at Frank Family Winery in Calistoga, their performance was eclectic (accordions, trumpets!), energetic (non-stop infectious moves by lead singer Mandy Lee), and entertaining (five talented musicians visibly having fun performing).
Throughout the set, the audience could do little to resist. You just had to dance. Clap like crazy. Jump around like a silly fool (well, me at least). And sing along.
MisterWives.
Remember that name.
In a solid line-up of acts–Melissa Etheridge, Priory, Lifehouse, Greg Holden, The Veronicas–at the March edition of LITV, MisterWives may well have been the gem of the lot.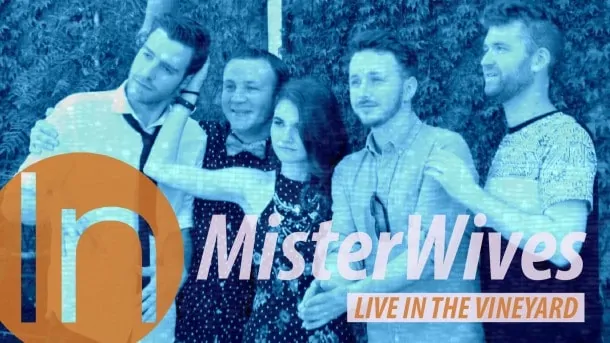 As you might expect from such a creative force, the group's songwriting process is anything but conventional.
Singer Mandy Lee says they fueled their creative process by writing their debut studio album Our Own House (Republic Records) in … a treehouse.
The slightly unusual work venue seems to have lent a bit of flare and magic. That pixel dust from that special tree apparently was sprinkled liberally on songs such as "Not Your Way," title track "Our Own House" and "Reflections," as seen in their hit YouTube video:
Notices for Our Own House have been glowing, to say the least. Alter Press proclaims that MisterWives "has the talent to take over the pop world."
No. Pressure.
I caught up with the group before they hit the stage at LITV. Here's some concert highlights and a quick intro to the charismatic quintet.
WATCH: MisterWives – Live in the Vineyard