Robert Mondavi Winery
July 23, 2011
A good time had by all (wine has a way of doing that). Isaak's voice is still money. Auto-tune be gone!

It was an evening of music, wine, and even a muse or two as Chris Isaak performed to a sold out crowd last night at the Robert Mondavi Winery in Napa. The 55 year-old Grammy-nominated singer/writer/occasional actor entertained amidst the vineyards, on a breezy wine country evening that featured about 90 minutes of some of his biggest hits including "Wicked Games" and "Baby Did A Bad Bad Thing" as well as a series of rock ′n roll covers.
Margrit Mondavi, window to the late patriarch and wine legend Robert Mondavi, addressed the enthusiastic crowd and appeared thrilled that she was able to finally land Isaak as part of their summer outdoor concert series.
Looking like a Nashville tin soldier from afar, and admiring the surrounding beauty when he took to the stage, Isaak encouraged the crowd to revel, "Because look at that statue," he said pointing to the iconic sculpture, 'Welcoming Muse' by Henry Waddell. "That's what we're trying to achieve… you don't have to be in perfect shape, if you want to take off all your clothes and throw beads around your neck, I think they're saying 'Hey, it's okay!'"
Then a bad, bad thing happened.
During the famous hit "Baby Did a Bad Thing," a would-be soccer mom and committed oenophile put his creed into action, joining the crooner and band on-stage for some unexpected grope-a-dope. Apparently things got a little too huggy (as seen in this video clip), and soon her romantic dreams were shattered as she was whisked off stage by security. David Lynch could be heard — somewhere — warning about a second visit from the cowboy.
Earlier, the music stopped briefly, foreshadowing the impending wicked game.
"I'm just over here singing," admonished Isaak to what appeared to be the soccer Mom's husband. "If you can't keep your house in order, sir, don't come over laying dispersions on me. I'm just trying to be a decent guy about this."
This sequence was just slightly less sexy than the stunning black and white imagery that lingered across my mind from the "Wicked Game" video featuring super model Helena Christensen (a good, good thing).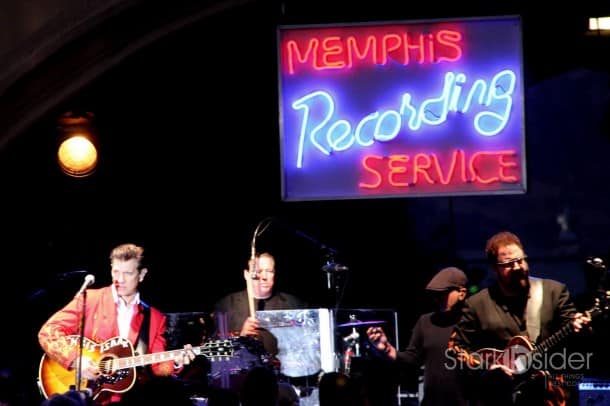 After intermission, the concert kicked into high gear as the sun set over the To Kalon vineyard, and the band burst into a series of crowd-pleasing 50s and 60s covers including "It's Now or Never" (Elvis Presley), "Great Balls of Fire" (Jerry Lee Lewis), and — my favorite — "Ring of Fire" (Johnny Cash).
On this evening the crowd could've apparently danced forever. Alas, Chris Isaak ended the energetic show with a brief mention of his hometown Stockton before heading off into the Napa night.
Chris Isaak in Concert

Robert Mondavi Winery

4 out of 5 stars

Verdict: A good time had by all. Isaak's voice is still money. Auto-tune be gone!

Channeling the King(s): It's Now or Never… then the "King" again with Great Balls of Fire.

k.d. lang performs next at Mondavi, on Saturday, July 30.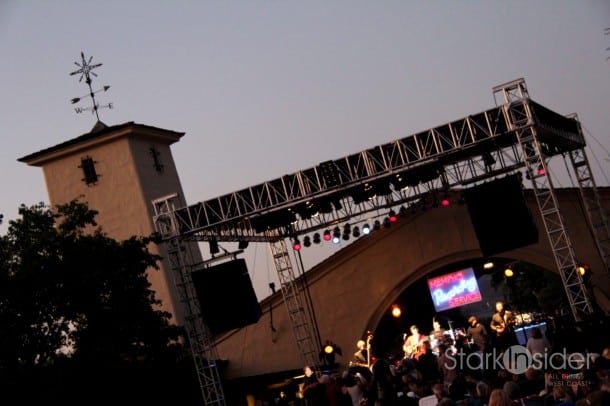 Contributing from Napa: Loni Stark.