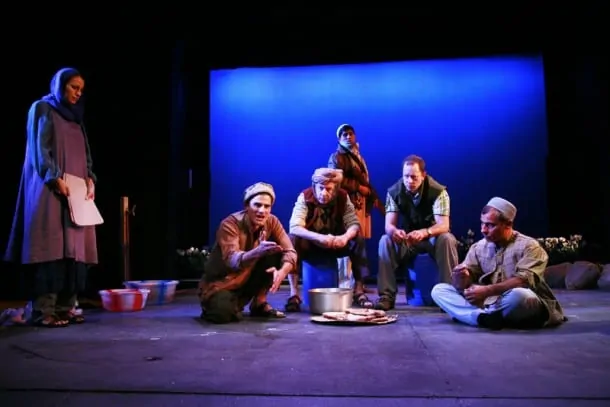 Berkeley Rep Theater has been named to the "10 Best" list on Forbes. Annie Bruce suggests that "the next time want to see some of the best theater in the country, hold off on booking a ticket to New York and instead see what might be playing closer to home…"
Here, here.
Others receiving accolades included the Cleveland Play House, Arena Stage (Washington, D.C.), Paper Mill Playhouse (New Jersey), Steppenwolf Theatre Company (Chicago), Yale Repertory Theatre (Connecticut), Guthrie Theatre (Minneapolis), La Jolla Playhouse (San Diego), American Repertory Theatre (Cambridge), and Alliance Theatre (Atlanta).
Indeed, Berkeley Rep has been one of our favorites since we began covering the stage here in the San Francisco Bay Area. Then again, to call it is a favorite is tricky. Possibly, a favorite among favorites? The theater scene here has been so vibrant over the years that it simply bamboozles the mind with the amount of variety, styles, and creative possibilities. Unfortunately, 2014 saw the loss of the San Jose Repertory Theater, one of our region's five LORTs (League of Resident Theaters – others include A.C.T., Berkeley Rep, TheatreWorks, and Marin Theatre Company), and that was a huge blow to the downtown San Jose arts scene. Word is, the "bluebox" may be be back at some point, as a committee explores options.
Berkeley Rep has the highest combined ratings on Stark Insider since 2009. If we were the Metacritic of stage, it would be in green and sit around a 95.
Most will likely associate Berkeley Rep with American Idiot, Tony Taconne's spectacularly successful stage adaptation of the disenchanted, phenomenal rock opera from local group Green Day. After the performance I remember walking out of the Roda Theatre onto Addison St. on a sunny day, basking in electro-charged adrenaline. It was a heart-pounding show. But one that ultimately left disappointed – all whine, but no solution I thought at the time. Later, I would do el flip-flop, and reconsider my view of that show ('American Idiot' – I got it wrong, way wrong). It was a memorable beginning to covering plays at Berkeley Rep.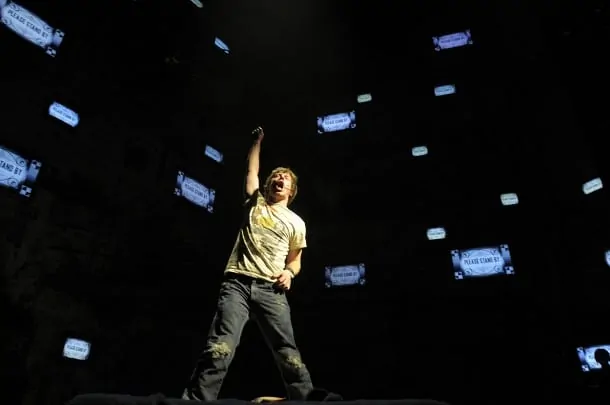 No Man's Land with the two Sirs, Patrick Stewart and Ian McKellen, was a whimsical, absurdest treat. Before that West Side Story legend Rita Moreno (Life Without Makeup) left a lasting impact. So too did Mikhail Baryshnikov (who has appeared in at least two productions at the Berkeley Rep), most recently in the visually experimental Man in a Case. That one, despite Baryshnikov and his stunning and poetic use of the human form, didn't quite work for me – it seemed like the sum was less than the parts. And, yet, a year later, the fantastical movement and performance still teases my imagination. Creative risk: the ultimate. When it works (American Idiot) it's a joy to behold, and, yet, even when it doesn't it leaves you thankful you didn't need to sit through another, generic revival.
Taking risks and not always coming up on top reminds me of one of the first plays we reviewed for Stark Insider. It was a play called War Music, and it premiered at the American Conservatory Theatre (A.C.T.). Based on the book by poet Christopher Logue (drawn from five English translations), it was a hyper-frenetic, stylized interpretation of a Greek world apparently inspired by rap videos and Caligula, the film. I noted in my review that perhaps the best line in the play came when the final curtain dropped when the woman behind me said (not so discretely), "Dare I say, thank God!" And yet, when Loni Stark and I talk about our experiences with Bay Area theater over the past six years, War Music constantly tops that discussion. It's that experimentation and desire to push boundaries that makes live arts that much more interesting – and I'm ever thankful for the artists who take those risks.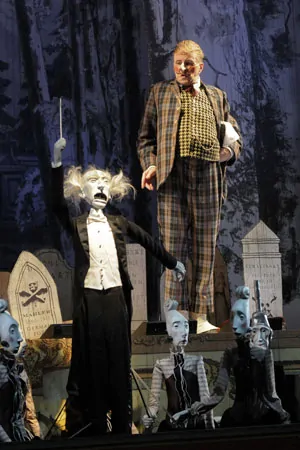 Berkeley Rep has the highest combined ratings on Stark Insider since 2009. If we were the Metacritic of stage, it would be in green and sit around a 95, sitting right at the top, probably alongside Magic Theatre, A.C.T and BioShock for the Sony PlayStation. Others I'd expect that would hypothetically do well in such a ranking would include San Jose Stage, TheatreWorks, 42nd Street Moon, Aurora Theatre, and Marin Theatre Company. We take ratings around here, though, with a grain of salt. Kind of like the 100-point system and wine, sticking a number on a bottle (or any subjective work) sort of dilutes the artistry and poetry of the whole affair doesn't it?
Alongside American Idiot (2009), other memorable productions at the Berkeley Rep include: The Wild Bride (2012) with Kneehigh Theatre, Ruined (2011), Let Me Down Easy (2011), How to Write a New Book for the Bible (2011 again – a fine vintage for the Rep!), Mike Daisey's The Agony and the Ecstasy of Steve Jobs (2011), the quirky Lemony Snicket's The Composer is Dead (2010) and the epic three-part marathon (running from 11:30am to 10:00pm) The Great Game: Afghanistan. And those are just a few picks out of so many more.
That Berkeley Rep receives national attention is not a surprise, nor anything new. Several shows – including, of course, American Idiot – have made their way across the country, and have enjoyed success on Broadway and off-Broadway. Here's hoping there's many more, and, more importantly, that the spark for creative risk remains ever alive.