At 2 years old now, is the Panasonic Lumix GH5 still a good camera for shooting 4K video?
To cut to the chase: yes.
Most definitely would be my response.
Given that the GH5 came out in 2017 and is still a worthy competitor — if not best in class — is testament to the amount of features that Panasonic crammed into this reasonably compact (and now more affordable) mirrorless camera.
True, the competition has come a long way in that time.
There's the new Sony a6400. Fujifilm X-T3. Nikon Z6/Z7. And, of course, Canon finally jumped into the full-frame mirrorless game with the EOS R, followed by the EOS RP.
I think all of those are outstanding cameras. If you can't take any of those cameras and shoot an interesting photo or video… well, it might not necessarily be about the specs. Just a thought.
GH5 Video Headlines: Why the Panasonic GH5 is still a worthy competitor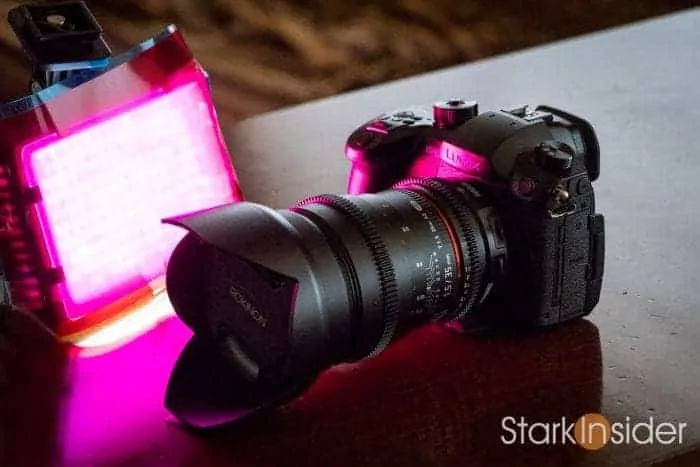 Speaking of specs, there are subtle differences across various 4K mirrorless cameras of course. For the GH5, however, here are what I believe to be the headlines:
In-body Image Stabilization (IBIS) — On the GH5 it is simply incredible. For example, you can take a non-stabilized cinema lens such as the Rokinon 35mm T1.5 Cine (which I think is stellar for the money) and get footage out of the GH5 that looks as if you were using a gimbal or some sort of other stabilizer. Granted IBIS won't replace proper camera movement and gear dedicated to that purpose, but for handheld run-and-gun, wow the GH5 beats all in this respect.
Video/filmmaking tools — There's pretty much everything you'd want in terms of videography tools. Waveform monitor (not common on mirrorless cameras). Focus peaking. Zebras. Aspect ratio guides. And on an on. Panasonic didn't skimp here.
10-bit 4K 4:2:2 internal — I find working with GH5 files in post to be a real treat. Not quite Redcode R3D treat, but for a small camera still impressive. Because these files are robust with nice color depth and reasonably high bit rates you can tweak with the color to taste in your NLE of choice. I find using Lumetri and the FilmConvert plugin in Premiere affords me lots of creative possibilities.
Long battery life — Battery life on the GH5 is great. It's one reason why I'm still leery of Blackmagic's Pocket 4K.
Dual SD card slots — Most mirrorless cameras have dual memory slots. But not all. I like the flexibility. I run them in parallel so I've always got a redundant backup. But if you're an event shooter or wedding shooter, you might appreciate running them serial so you get long record times without needing to change cards in the middle of the action.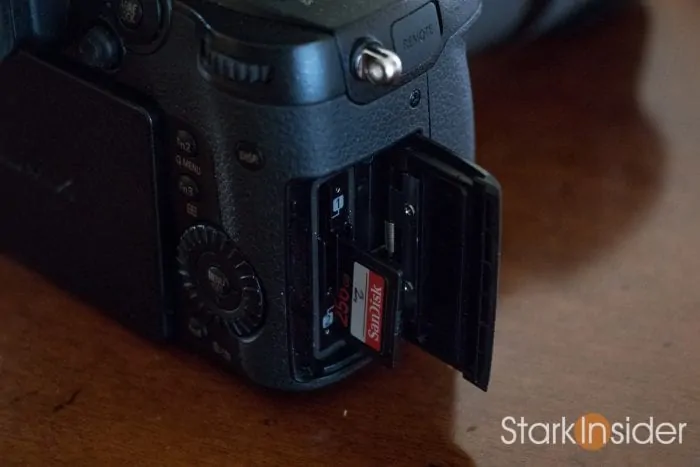 Flippy screen (as they say) — You can put the screen however you like. Enough said.
GH5 ergonomics are tops — Assign high frame rates (VFR in Panasonic speak) to C1, C2, C3 on the mode dial and you can switch so fast it's a dream. I love the rear switch for choosing AFS/AFC/MF in a snap, incredibly useful on the fly. As is the convenient joystick, falling exactly where you want it to, under your right thumb. And I could go on. For me, the GH5 has the best ergonomics of any camera I've ever used. And that includes the superb Canon EOS 80D which used to be my daily driver for shooting Stark Insider videos.
Full-size HDMI — Thanks!
Not once has the GH5 ever overheated on me — Sony? (in Iceland during winter??!!)
Anamorphic lens support — There if you need it.
MFT mount — Say what you will the Micro Four Thirds mount is versatile. Want to stay stealthy and lightweight? use MFT lenses. The Panasonic 12-35mm F2.8 is a superb choice. Or want to use some premium EF glass you already own? Pop on a Metabones Speedbooster Ultra (I use the 0.71x) and you've just opened up a world of potential. This is why something like the outstanding Fujifilm X-T3 won't work for me, as much as I enjoyed using it during my tests. I don't want to invest in yet another lens mount system (Fuji X). I'd rather invest in the EF system as I can then use them across all my camera bodies. Panasonic (with adapter). RED (native). Canon EOS 80D and C100 (native of course). If I were just starting out I'd give strong consideration to the X-T3 — but, again, know the lens mount in my view anyways could be limiting down the road.
Possible GH5 Pitfalls: Things to be aware of…
About the only downside I've found over 2 years of shooting video on the GH5 are the files themselves. They don't perform well in Premiere Pro, for whatever the reason.
Whereas I can easily play 5K RED footage or 4K files from a Sony a6500, the ones from the GH5 are so choppy as to be unplayable on the timeline. So I need to make proxies. That's a pain. I'm hoping over time this improves. It could also be that I'm running an older i7 6700K desktop that's probably due for an upgrade soon.
Another thing to be aware of is the image itself.
On the GH5, I'd use the word clinical. It's sharp and clean. For most videographers and filmmakers that's a good thing. Me, I prefer film and grain. I love the SOC look that my RED Dragon provides… so gorgeous. On the other hand, the GH5 looks closer to a "video" camera. Still, not much of a worry. First I dial down in-camera sharpness (-5) and noise reduction (-5). Then I shoot everything using the flag V-LogL profile (Photo Style). Finally I simply smash it all up during color grading (at which I'm absolutely terrible) to get the look that I want. If you're shooting wildlife, travel, product, and similar applications you'll likely appreciate the sharpness (crisp-ness lol) as it will give you that modern clean aesthetic. For a committed 60s/70s/80s and giallo fan, grain is the game as is ridiculous over-use of zoom shots. It's all just personal choice really.
On a final note in terms of things to be aware with respect to the GH5: photo quality. Since the GH5 is a hybrid I should touch on stills. They're not the best. At 20MP you can expect good photos, but I believe there's better choices out there for those who want not only to shoot videos, but also stills — in a single camera body. I shoot solely video so that's all I really care about.
Panasonic GH5: Short films and videos by Stark Insider
Panasonic GH5: Is the Panasonic GH5 still worth it for 4K video?
Back to the original question. Should you still buy a 2+ year old camera for shooting 4K video?
By now, you probably know where I stand. By all means yes. At the very least short list the GH5, and compare it to the newcomers, like the Fujfilm X-T3, Sony a6400 and the full-frames too like the Canon EOS R/RP and Nikon Z6/Z7. Also, don't forget the Sony A7 III is very much loved in the video and filmmaking community.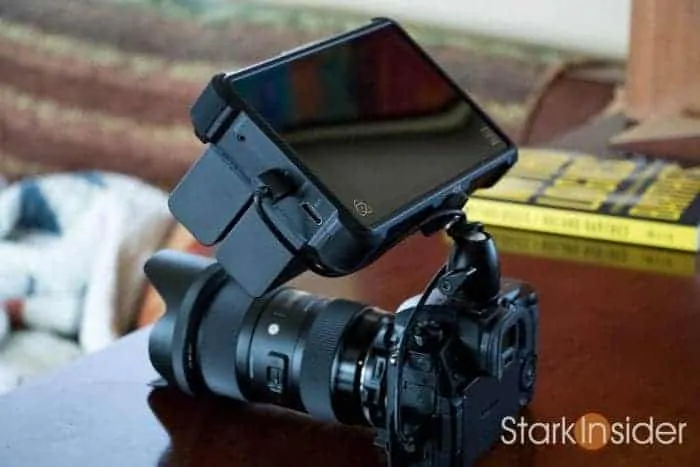 And, let's not forget: the GH5 is now selling with a sizable discount. 25% off. Which is insane. You get an incredible amount of capability for just $1,500 (USD). Just bonkers. There's no question. We're a spoiled lot.
BUT… should you wait for the GH6?
No.
Because you should be creating, not chasing imaginary future specs.
Besides what will the GH6 have that prevents you from shooting videos today? (nothing). Chances are you can get more production value from focusing on lights, sets, costumes, sound design and motivated camera movement (which means not using a gimbal or drone for every single shot). And… story. We're still working on that one around here on Stark Insider. But we'll never let specs and imaginary future cameras dominate are thought process. We like to avoid that creative killing rabbit hole whenever possible.
Panasonic GH5: Articles, News, Videos, Tips

By Clinton Stark
Net-net: in my books at least, the Panasonic GH5 remains a top contender for shooting 4K video. No doubt about it. I suspect it will remain a superb (and rugged) performer for years to come.
Happy shooting!