So you have a GH5 camera body, or are considering buying one (I recommend the regular GH5 for its amazing IBIS which the newer more expensive GH5S sacrifices). Great. That's a good start alright. I've been shooting videos with a Panasonic GH5 for Stark Insider since the flagship mirrorless camera came out in early 2017. And for the money you really couldn't ask for anything more.
But, what if you could only afford — or only wanted to carry around — one lens? Which lens would you buy?
Of course the decision largely depends on what type of content and projects your are shooting.
In low light you'd want something fast, something like a prime that lets in a lot of light when opened up. Landscape and travel shooters would probably want something wide, to capture as much dramatic terrain as possible. And narrative and music video and wedding videographers would probably want something entirely different; and likely would want a set of lenses.
Push come to shove, though, and you had to have your one proverbial "desert island" lens for a GH5 I'd recommend something quite staid, perhaps even boring:
I have the Mark I version and hear the Mark II is even better.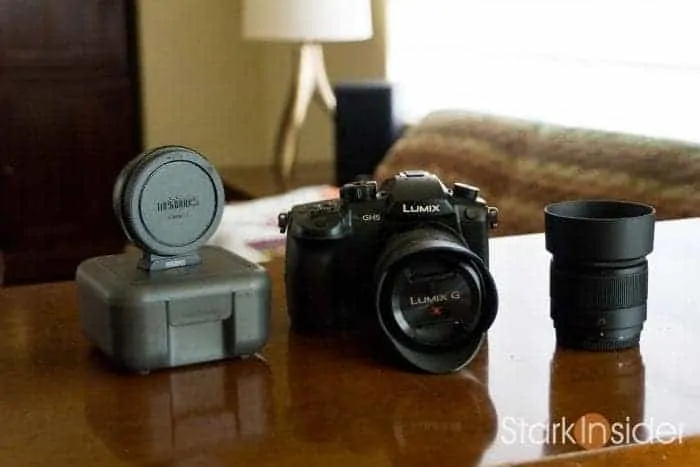 The reason I like the 12-35mm and would recommend it as an outstanding all-arounder for run-and-gun and a variety of other situations is it does so much, so well for the price. For instance:
Beautiful, sharp image
At F/2.8 relatively fast (for a telephoto)
Good handling — focus and zoom rings are smooth and easy to use
Being a MFT native lens means no clumsy adapters
It's tiny!
Combined with the GH5's IBIS (it's truly outstanding, believe the hype) the 12-35mm gives you incredible ability to grab shots handheld that you wouldn't otherwise be able to with other body/lens combinations.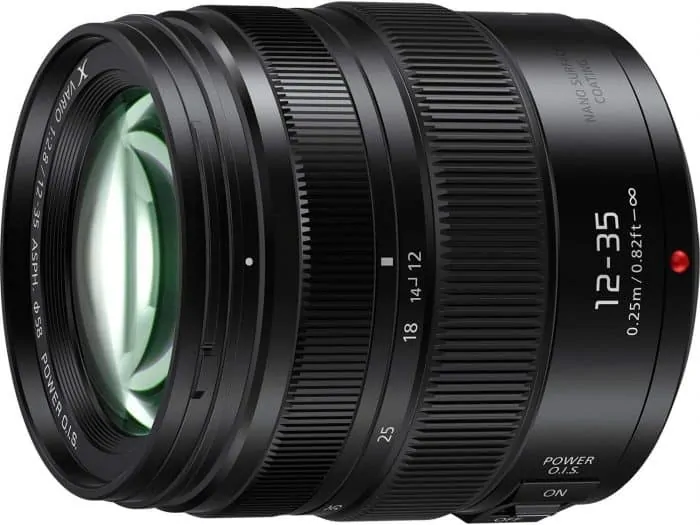 At $898 USD for a new 12-35mm II it's not the cheapest lens in the world by any means. However, keep in mind a good piece of glass is a good piece of glass. It won't go out-of-date like a camera body will at some point. You'll be able to use it for years to come. Heck, this is why if I someone were looking to a more expensive full-frame camera like the new Canon EOS R or Sony A7 III I might steer that person, or at least politely persuade them to consider in the most Canadian way possible, to save some money on the body and put the extra savings into some nice glass. Just a thought.
WATCH: Videos shot on Panasonic GH5 with Pansonic 12-35mm F/2.8 Lens
Stark Insider Presents
Short Films by Clinton and Loni Stark
Gear: Panasonic GH5 camera, Panasonic Lumix 12-35mm lens
ROME: Waking Up the Vatican
David Lynch // Festival of Disruption
Crazy or Die
I've shot videos for Stark Insider with a lot of cameras over the years: Sony a6500 (nice, but that rolling shutter and poor IBIS…), Canon 80D (superb Dual-Pixel Auto-Focus, but missing filmmaking tools such as peaking and waveform and dual SD slots, etc.), Blackmagic Pocket and Micro Cinema Cameras (wonderful image, but those ergonomics…).
Of all of them it's the GH5 that ticks the most boxes when it comes to video production.
If I'm looking to travel light, I always turn to the native Panasonic 12-35mm lens. Occasionally I find the image too clinical (too Panasonic?!). In that case you need only apply grain or a LUT or some sort of plugin like FilmConvert that can wonders to the image to make it more organic, even if ever slightly so.
One caveat to keep in mind with this lens: the rings are fly-by-wire. That means they're controlled electronically. Just like fly-by-wire braking on a car the computer steps in to do the work, converting your input into digital signals. That means you do possibly lose some "hand feel" and that old school feedback you get from a mechanical system.
My other favorite lens for the GH5 is the Sigma 18-35mm F/1.8 ART. I prefer it for low-light situations. When I have the luxury of carrying more weight — it needs an EF adapter such as the Metabones Speedbooster Ultra x.71 — the Sigma will give me more latitude when there's less available light. Still this combo is heavier and more expensive so, again, if you only have the budget to buy a single GH5 lens I'd strongly consider the native Panasonic 12-35mm.
Camera Bodies Here, Camera Bodies There, Camera Bodies Everywhere: Canon EOS R, Fujifilm X-T3, Sony A7 III, Nikon Z6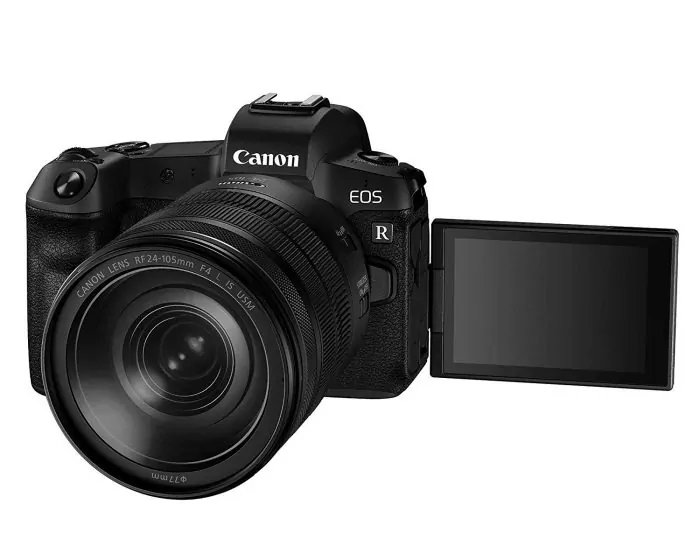 There's a lot of flashy new camera bodies hitting the market in 2018. It seems the ~ $2,000 (USD) is the magic price point. It's far enough away from smartphones, yet still reasonably enough for most serious hobbyists and professionals to afford.
Canon has a new RF mount and its new R full-frame mirrorless camera body. Nikon too has a new mount and the Z6/Z7 full-frame mirrorless models. Earlier this year Sony unveiled the popular A7 III. And recently Fuji released a very compelling APS-C model with outstanding 4K video capability in the X-T3.
New Mirrorless Cameras 2018

Here are some similarly priced hybrid camera bodies that are all strong contenders for those looking for a 4K camera suitable for video production:

Plus a best-seller for videography that was released in 2017:
No doubt, now is a good time to be in the market for video and photo tools. All of these cameras are exceptional. Not to mention with YouTube and social media services like Facebook and Instagram and Twitter and with low cost production and photo/video software it's easier (and cheaper) than ever before to produce really high quality videos and films, and find (or attempt to find!) online audiences for your content.
Still, despite all the incredible new camera bodies, for me it's hard to deny the Panasonic GH5, especially with its new low-low price. An incredible bargain given its specs and performance level.
Paired with the 12-35mm and it's still a mirrorless videography powerhouse to be reckoned with.
Happy shooting!