Here's how to punch in without image loss using a custom button on the Panasonic Lumix GH5 mirrorless camera.
Here's a quick tip for Panasonic GH5 shooters. I find it especially useful when running and gunning, shooting video on the streets, when I need to punch-in closer, but don't have the time to swap lenses.
Buried in the many (and often confusing) menus on the GH5 is something called "Ex. Tele Conv.".
Look for it under the second menu (film camera icon) on page 3 (3/4).
Turning that ON instantly gives your lens an approximate 1.4x zoom. According to Panasonic it comes without image loss.
I'm no pixel peeper, but in my tests using it has not, to my eyes, compromised the image. I've written about this GH5 feature before on Stark Insider, and after shooting video here on the streets of Venice Beach in L.A. I have to say it's yet another handy little feature that makes the GH5 so versatile.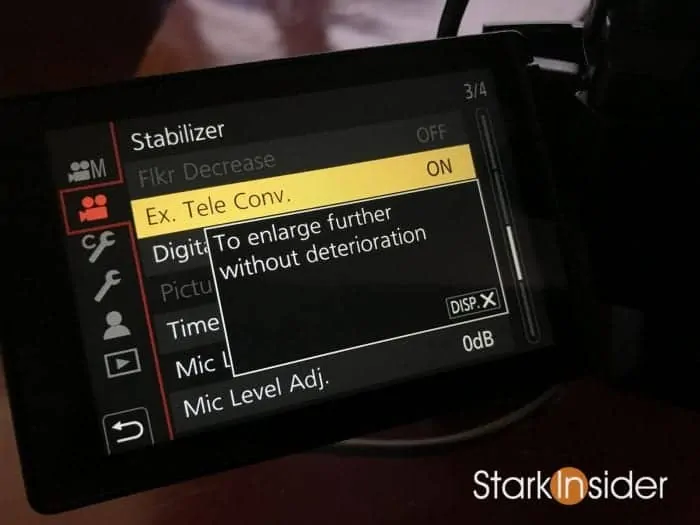 The great thing about this feature is it means that you can extend the range of the lens without stopping to swap it out. Needless to say this can be a monumental time saver.
To make the "Ex. Tele Conv." feature — catchy name and all — readily at a moment's notice, I suggest you assign it to a custom button. That way you don't need to dig through the menu systems to turn it on or off.
On my GH5 I've assigned it to the Fn1 custom button: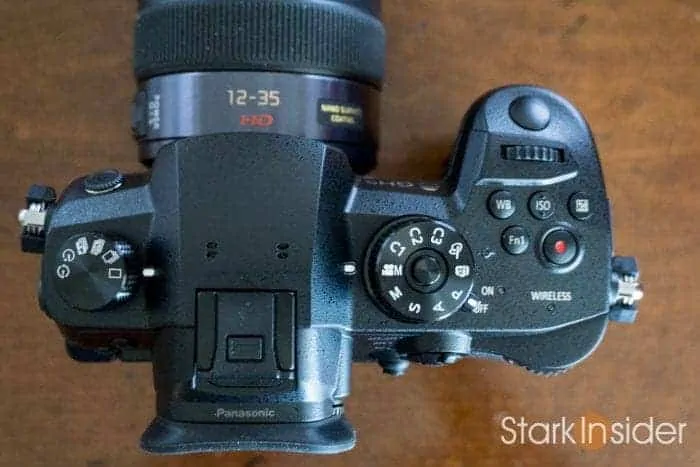 It's on the top right of the camera where your right hand naturally falls and is close to the record button, so placement is near perfect, at least in my experience.
Panasonic Lumix GH5: Tips, reviews, news, videos
By Clinton Stark

Panasonic Lumix GH5 with Rokinon 35mm lens and DIY Refn LED light.
Once assigned to that button (or whichever you prefer) to activate simply do this:
Press custom button assigned to "Ex. Tel Conv." (.e.g Fn1)
A menu overlay appears
Push the same button a second time — this will switch the setting from ON to OFF or vice-versa
Press set on the back of the camera (or half press shutter button) to confirm the setting
That's it, you now have 1.4X punch-in without image quality loss available at your fingertips
Sometimes in life as a video shooter it's the little things. Get to know your GH5 and tweak a little at a time and soon enough it'll feel like your favorite pair of old worn jeans.
Happy shooting!
Buy/Research:
Stark Insider Recommends: Top 3 Accessories for the GH5