It's the year of the mirrorless camera. For a guy like me, who lives and dies by his camera, year in and year out, that means lots of comparisons and tests.
When a bunch of new tech hits I want to ensure I'm shooting with the best tool for the job. Full-frame mirrorless cameras like the new Canon EOS R, Sony A7 III, and Nikon Z6. And the new APS-C mirrorless Fujifilm X-T3. No doubt this is an action-packed market. It seems to me that camera makers are clamoring over the $1,500-2,500 mirrorless market. This mid-range segment — or semi-pro or prosumer or whichever term you prefer to describe it — has become increasingly crowded, with lots of outstanding choice.
But, for me, I have one — possibly eternal — question:
Can any of these new mirrorless cameras supplant the GH5 as the king of portable 4K video?
Last weekend I shared my first impressions of the new Canon EOS R. This weekend, a nifty little Fujifilm X-T3 arrived from LensRentals and I'm putting it through the paces (next w/e the Sony A7 III steps up to the plate). Most reviews of the X-T3 have been overwhelmingly positive. No question, the Fujifilm X-T3 delivers a lot in a compact body. Video surprised me the most, with specs that belied its relatively reasonable price tag.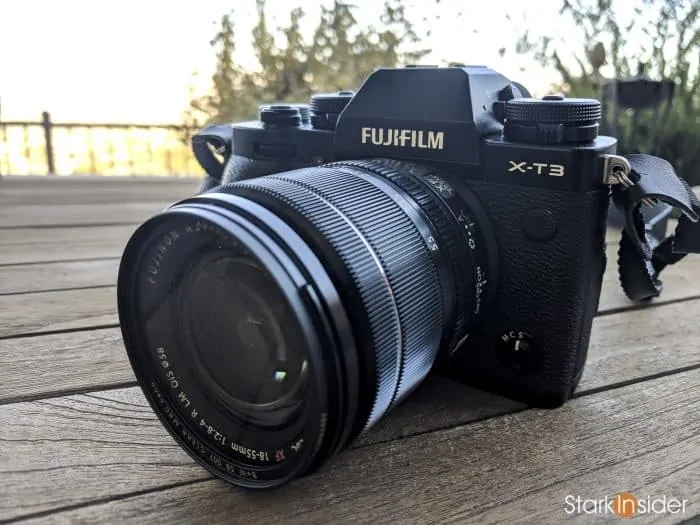 I've been shooting video here on Stark Insider for about 12 years now. Time flies. I started out on a Canon Vixia camcorder, and when the DSLR revolution started with the brilliant Canon 5D Mark II (1080p HD video on an interchangeable lens body!) and I couldn't afford the entry price, I went for the Rebel T2i, and slowly thereafter climbed the Canon DSLR upgrade ladder: EOS 60D to 70D to 80D. In that time we shot interviews for Stark Insider, backstage features at Cirque du Soleil and theater companies in San Francisco, events up in Napa and across the Bay Area, and, recently, dabbled in narrative and experimental short films.
When the GH5 arrived in 2017 everything changed.
Panasonic's flagship mirrorless camera brought it on. In a big way. The specs were (are) mind-blowing. 10-bit 4:2:2 4K. Up to 180fps internal. Dual SD. Anamorphic support. Fully articulating LCD. Vlog (optional). Solid battery life. All the filmmaking tools you could want including waveform, focus peaking, etc. I was skeptical then, but it only took shooting a few projects and a short film (Crazy or Die, see below) that sealed the deal. I was and am no longer a Canon shooter (at least for video). The GH5 is now our primary workhorse for Stark Insider.
Shot on Panasonic GH5: CRAZY OR DIE
CRAZY OR DIE
A woman struggles with perception, reality and acceptance. What is essential is invisible to the eye.
A short film by Clinton and Loni Stark
Gear: Panasonic GH5, Rokinon 35mm Cine, Sigma 18-35mm, Panasonic 12-35mm, Generay LEDs, a wig, defective smoke machine, and stuffed animals (?).
Times change. Quickly. Especially in the camera market. So here arrives the well-regarded Fujifilm X-T3. It looks very sexy. It packs the specs. But how it is in the hand, and does it realistically stand a chance to kick the GH5 in the nads? I'm not sure I have the full answer here, but at least for now I'll share my first impressions after a street walk through San Francisco and some basic in-house tests.
Fujifilm X-T3: First Impressions from a GH5 video shooter
Fujifilm X-T3: Design, Handling, Ergonomics
Aesthetically Fujifilm has fully embraced its Vietnam heritage. The vintage look is especially something to behold in silver trim. Mine is black, but I'd go silver if I were to buy a Fujifilm X-T3. To my eyes, this is a gorgeous looking camera. I should say that I also think the Canon EOS R is gorgeous too.. in a different way, a modern way. Some people may not care about looks — I'm actually one of them — and put performance above all else, but for those that do care about the whole experience this camera will likely put a smile on your face every time you pick it up.
As I noted in my EOS R article, Fujifilm is all about dials. So the design of the top plate features three dials on top, and a pair front and back integrated into the body where you right hand sits. Using those five dials — and a few buttons — enable you to control your destiny. Pragmatically, they allow you to set the camera mode — manual, priority shutter/aperture, fully automatic, etc. Unlike most DSLRs and mirrorless cameras there's no dedicated mode dial. At first this created great confusion for me. After a day or so, and quick peak in the user manual (after every possible urge), I'm starting to get used to the idea. ymmv. It's just one of those design elements that you either like or don't. Otherwise this camera is built like a tank. Extremely high quality materials. Everything has satisfying action and clicks. For example, the battery compartment and memory card slot and I/O cover all feel extremely robust.
I'm not sure I love where Fujifilm put the rear joystick. It seems a little to low. On the GH5 your right thumb sits comfortably nearby. On the X-T3 you need to reach a little bit more. Still, at least it has a joystick, something I sorely missed on the Canon EOS R, what with its fancy new M-Fn touch bar which replaces it.
Another odd design choice, at least in my view, is where Fuji placed the focus switch. Located on the front I just simply could not yet get used to switching modes (M, C, S). Perhaps over time I'll get used to the placement. But I love what Panasonic does with putting that function on the back, again close to the right thumb, where you can change focus mode, and lock AE as needed without hardly moving an inch.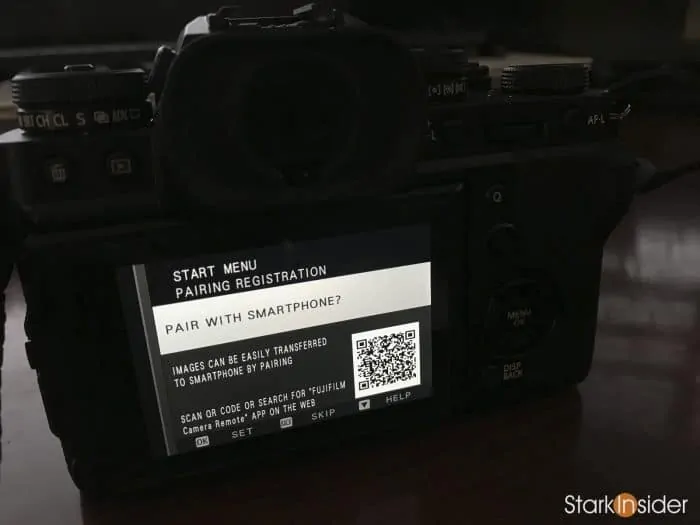 Pick the X-T3 up and you instantly feel its heft. It screams quality. To me it feels far less platicky than Canons or Panasonics.
The grip is pretty shallow. When bracing for a shot and holding the camera firmly with my right hand I feel the confidence the deeper grips on the EOS R and GH5 give me. Big deal? Probably not. I know for some shooters the grip is of paramount importance. So that's something to consider.
I was surprised to discover that the 18-55mm kit lens has an aperture ring. I never knew this type of thing existed, and thought the EOS R had a unique feature in its new control ring. However, here it is here on the X-T3, at least with this particular lens that came on my rental. Turn off the AE switch on the lens, and as you might expect you can twist the ring to change the f-stop. Very nice. I'm not sure if you can change it so that it adjusts ISO or shutter speed (like you can on the EOS R) and a quick scan through the menus did not immediately reveal such an option, but having aperture here is wonderful. If you like you can program the front and rear dials to ISO and SS and readily have your exposure triangle readily at hand — and I prefer that to using the dedicated ISO (left) and shutter speed (right) dials on the top plate.
Overall, after a few days of handling the X-T3 I feel Fujifilm's history of photography comes through in its design philosophy. It's definitely different. Different than Canon, Sony, Panasonic and Nikon. For a video shooter like me, it's no too big a deal as I'm mostly interested in, well, shooting video. Serious photogs probably already know if the Fuji is for them or not. It does take some practice, and the lack of mode dial (for PASM) means learning a new, creative (and clever) way of getting there through some dial and button gymnastics. Get accustomed to it, however, and I'm guessing it becomes intuitive and possibly better than sliced bread — only die-hard Fujfilm fans can say for sure.
Fujifilm X-T3: In the Field 
After meeting my wife at an art workshop in San Francisco, I proceeded to duplicate the solo walk to a local coffee shop I had made just a week earlier with the Canon EOS R. A brisk 20 minute walk afforded a variety of street shooting opportunities (far from my forte). Though my primary interest is video, this is a hybrid camera after all, and given its 26MP sensor this is one area where on paper at least the X-T3 looks to outperform the GH5.
Only slightly smaller physically than the GH5 and EOS R (and other mirrorless cameras), the more discrete nature of the X-T3 does make itself known when walking about. It just feels less obvious. That's especially true considering I was using the tiny 18-55mm kit lens, whereas last week I was using the huge Canon 25-105mm kit lens. After just a few days, though, I'm loving this 18-55/X-T3 combo. The feeling in hand is superb. Focus is surprisingly fast and reassuring. Focus and aperture lock are equally responsive, though I do find the stretch, to left or right, a little tricky.
Fujifilm X-T3:
Key Specs

26.1MP APS-C X-Trans BSI CMOS 4 Sensor
X-Processor 4 with Quad CPU
UHD 4K60 Video; F-Log Gamma & 10-Bit Out
2.16m-Point Phase-Detection Autofocus
0.75x 3.69m-Dot OLED Viewfinder
3.0″ 1.04m-Dot Tilting LCD Touchscreen
Extended ISO 80-51200, 30 fps Shooting
Bluetooth and Wi-Fi; Sports Finder Mode
Weather-Sealed Magnesium-Alloy Body
The LCD is easy to see outdoors. I do wish some of the fonts were larger and placed closer to the edge of the screen (things like ISO, shutter, battery, shot count, etc.). I did notice some lag on the LCD when moving the camera quickly. Nothing serious. But it's definitely something I never recall seeing on the GH5.
EVF on the X-T3 is excellent. The days of these things kind of sucking seem long over. From what I've seen from Fujifilm, Canon, Sony and Nikon, at least in 2018, is that we can now get on with our lives and pretty much agree that electronic view finders have become so good now that our longing for good old optical days are finally receding. Mostly. I say mostly because when I pick up my trusty old EOS 80D and take a quick look through the OVF I'm like oooohhh, ahhhhhh.
Fujifilm X-T3: Photos
Anyways, here's some quick shots from the X-T3. Out of camera RAW (.RAF), only imported into Lightroom to downsample and add watermark. I should note that the latest release of Adobe Creative Cloud now supports the X-T3 files. Again caveat: photography is not my thing. There's plenty of pretty stuff out there, photos and videos, that really showcase the X-T3. This is just yet another dude in a hoodie in San Francisco.
RANDOM SHOTS
SAN FRANCISCO COFFEE WALK
AND A FEW PROCESSED IN LIGHTROOM
Fujifilm X-T3: Can it dethrone the GH5 for video?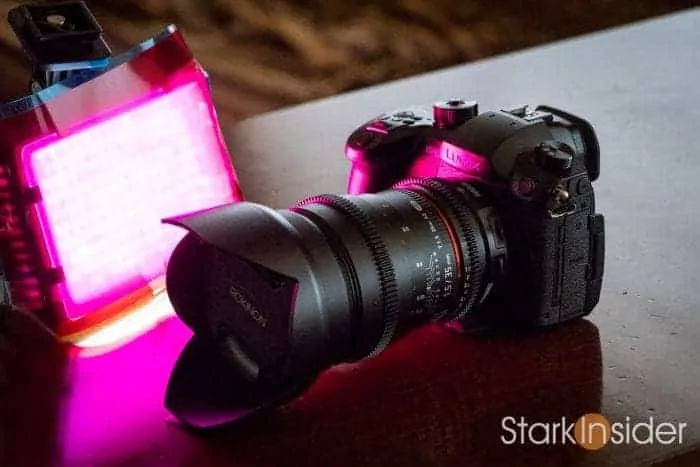 I haven't talked about video yet. That's because that's going to take more time to dig into. I plan to record some 4K internally and also to hook up a Atomos Ninja Inferno to see what the HDMI output looks like, plus 10-bit 4:2:2 files.
On paper, however, the X-T3 is might impressive when it comes to video. I suspect that demonstrates that we are indeed living in the YouTube and Vlogger era. Camera manufacturers know the importance of social media, smartphone connectivity, and the need to "create content."
I do know the Fujifilm X-T3 gets a many things right for video:
Filmmaking tools are all here (peaking, zebra, etc.)
Dual SD slots — in my books essential. Taking video in a place where you can't readily get access to again (i.e. the Vatican for me recently) requires a backup no questions asked.
Log profile — Flog
10-bit 4K
H.265
Decent battery life (to be tested)
HDMI output
Headphone/Mic jacks
And at least one (major) downer:
Non flippy screen — it doesn't articulate on the X-T3 as it does on the GH5 and EOS R. Doesn't sound like a big deal. But it is. Not just for Vloggers and selfie shooters (god help us), but also a fully articulating screen is very handy when shooting extreme angles for films, music and travel videos and for wedding videography. The solution here is to use an external monitor at the expense of weight and more battery. I could possibly live with it as I did when shooting across Paris and Iceland on a project for Stark Insider with the Sony A6500, but given the GH5 has a screen that does it all, this is a bit of a sore point for me when considering the idea of replacing the GH5 with the X-T3.
Then there's the lens mount.
Fuji uses its own, the X-mount. That's something I haven't mentioned yet, but it's another consideration. Likely, for many this will be the most important decision to make when thinking about buying a X-T3. Are you okay with the X-mount ecosystem?
Long-standing Fuji shooters will no doubt have nothing to worry about. Just upgrade already. But for others, Nikon or Sony or Canon or MFT shooters… time for a come to Jesus meeting. Are you willing to either (1) adapt your glass (where possible) or (2) sell it all and re-build up on X-mount?
Camera News, Reviews and Opinion
By Clinton Stark
I'm all in on EF. For me, Canon's mount seems the most ubiquitous. I can put my Canon lens on a RED, MFT, Sony E-mount. With a Metabones Speedbooster (Ultra 0.71x) I've had great success using all my Canon glass on the Panasonic GH5. Works incredibly well, with stellar IBIS too — imagine, being able to handhold a Rokinon Cine lens at 35mm and get a beautiful, stable shot?! GH5 man. So to think X-mount. Ugh. Not sure I have the appetite and wallet to build up lenses there quite yet, if ever. I've heard Metabones might be working on an X/EF Speedbooster. If so, that would open up new opportunities for video shooters to be sure. This is why sometimes rental is a great option.
The lens mount has nothing to do, of course, with camera performance. But it's a key criteria to review when evaluating camera purchases. In the end, at least over time, the camera body itself will be much less expensive than all the money we'll invest in glass over the lifetime of ownership.
Fujifilm X-T3: Final thoughts (for now)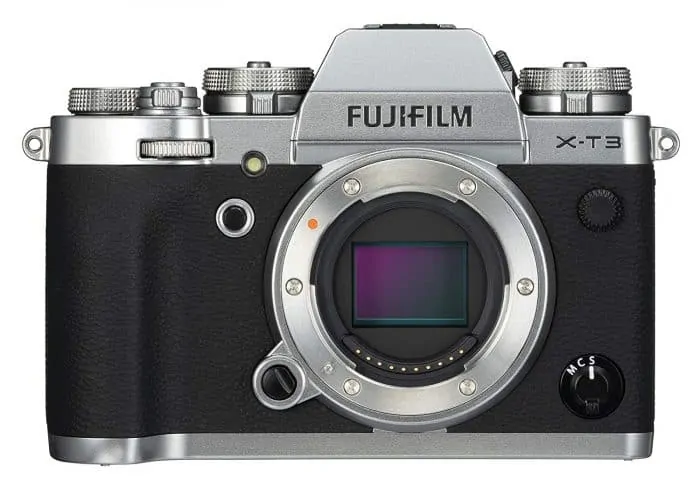 So after only a few days my first impressions of the Fujifilm X-T3 are mostly positive. My only hesitation is in its design which seems to be targeted primarily at photo shooters. Fair enough. That's part and parcel the legacy of this company. It's a stellar stills camera with some amazing 4K video to boot. I'm quite certain the X-T3 kicks the GH5 to the curb when it comes to photography. I've never been too pleased with the GH5 when it comes to image quality.. the 20MP sensor and its weak AF performance don't exactly help. Meantime, I love the images coming out of the X-T3.
As a hardened GH5 video shooter, though, it's hard to deny what the GH5 (still) brings to the table. It's kind of like the Porsche 911. Why do all the car magazines seem to always compare the latest competitor from Aston Martin or BMW or Audi or Mercedes to the 911?! And so it goes when it comes to those reviewing video cameras — DSLR, mirrorless — under $5K. The GH5 is the benchmark. In 2017, and still in 2018… and likely the way I see it, into 2019.
But, if you value 4K video and very high quality stills in a sexy, compact package it's hard to deny the appeal of the Fujifilm X-T3. Those colors. Sublime.
Happy shooting!
Buy/Research Fujifilm X-T3: