TL;DR The Panasonic GH5 mirrorless camera remains Clinton Stark's top pick for shooting travel videos. Its compact design, outstanding 10-bit 4:2:2 codec and image quality, high-performance IBIS, dual SD card slots, variable frame rate options, and robust build make it a camera worth considering for your next trip.
I recently had the opportunity to shoot video at the Vatican. No big deal. A quick Google reveals a tonne of images and videos taken from Vatican City, the Museums and, even, the Sistine Chapel.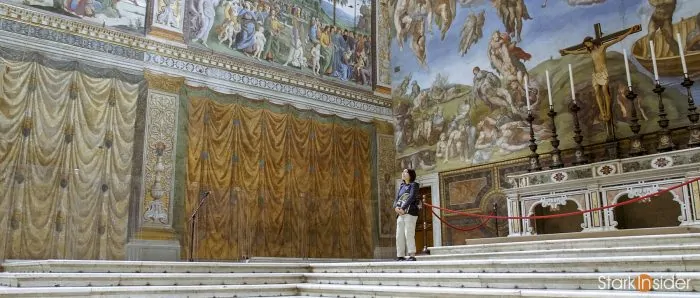 However, in this particular case, my wife Loni had the foresight to book a few tickets for a new tour called "Waking Up the Vatican." I wasn't expecting much and just wanted to sleep in, but later I was ever so grateful that she stumbled upon that TripAdvisor web page — even if it meant I had to get up at 5am.
The idea is that you arrive a few hours before the general public, and get to "wake up" the place, tagging along with the clavigero (the guy who is in charge of all the keys) while he and his team open up doors, unlock windows, and turn on lighting breakers. That's all well and cool. But the best part is that the tour is limited to about only 20 people. That means… space. Unobstructed views of astonishing art. And the feeling you get surrounded by so much history, without the loud crowds, is simply awe-inspiring.
In advance I had to decide what camera to bring. I wasn't even sure I was allowed to bring one. However, on the Waking Up the Vatican tour you are allowed to bring one.
I thought at first I would just use my iPhone.
But I quickly realized this was literally a once-in-a-lifetime thing. I'd never be back to the Vatican. So this was it.
With nice 4K footage, and, importantly, a small and discreet package, the Panasonic GH5 was my choice for this shoot.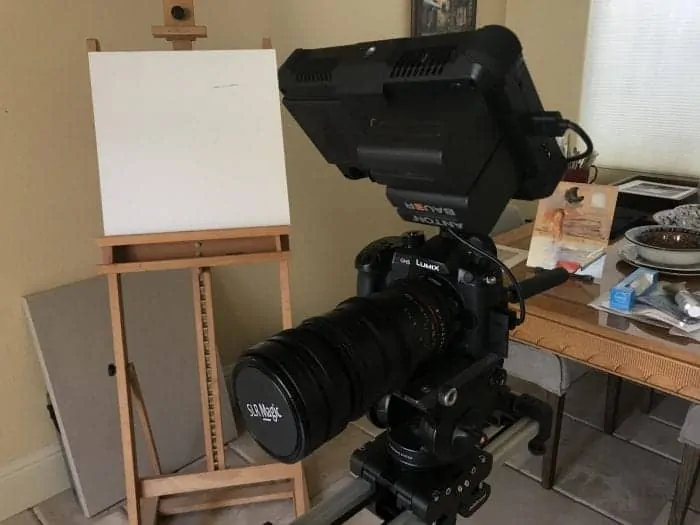 If I wanted I could turn the mode dial to C1 (one of several, programmable custom modes) and grab some 4K/60 when the moment suited some slow motion. Then quickly set it back to regular mode, without losing a beat. And that was important. When you're on a tour like this, there really is no time to setup, light and compose a shot. You have to keep up. Run-and-gun. And pray that the footage turns out. Note: no tripods are allowed, so that IBIS is extremely valuable.
SHOT ON PANASONIC GH5: Waking Up the Vatican
A short film by Clinton and Loni Stark
Gear: Panasonic GH5, Panasonic 12-35mm lens, RED Scarlet-W for neon shades scenes
Location: Rome, Vatican City, Italy
Later, we added a few scenes in the studio using a RED Scarlet-W to try to round out a full storyline, including bits and pieces from our trip to Rome. Not surprisingly at this point — given I've been shooting on the GH5 since early 2017 when it was released — the GH5 footage plays well with the RED. Nothing can touch Redcode and its ability to act as a digital negative and provide exceptional latitude when colo grading. Still, the 10-bit stuff from the GH5 gives you lots to work with — certainly more than my poor old, retired Canon EOS 80D.
For this particular shoot, I opted to go native, and used the Panasonic 12-35mm telephoto. This is a solid, well-performing lens that produces a sharp (clinical?) image. Later, I'd use FilmConvert to take away some of the video-ish look, as I prefer old school grain, and a (hopefully) timeless look — just say no to 60p and that soap opera look!
I've brought the GH5 a lot of places. Vancouver. Ottawa. San Francisco. Baja Sur, Mexico. Seattle. And, of course, Rome. I took a look at the specs of all the new (and pretty exciting) mirrorless models just hitting the market including: Canon EOS R, Nikon Z6 and Z7, and the Fujifilm XT-3. I also keep an eye on what Sony is doing, most notably the full-frame A7 III and upcoming A7S III. All of these cameras are extremely capable. Far more than anything we've had, say, 3-5 years ago. Each have their on strengths, and, no doubt, quirks.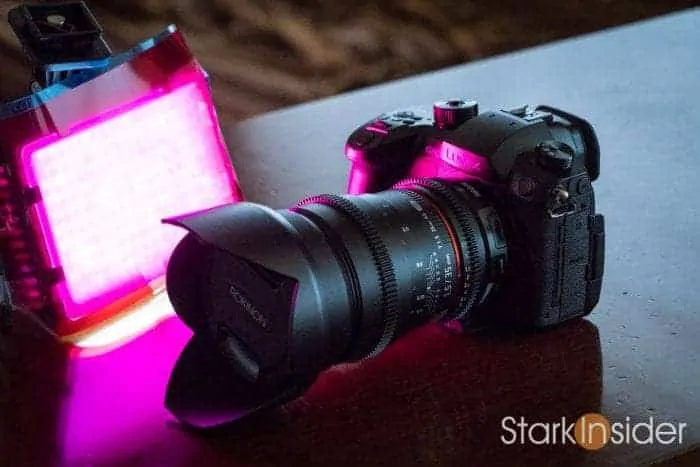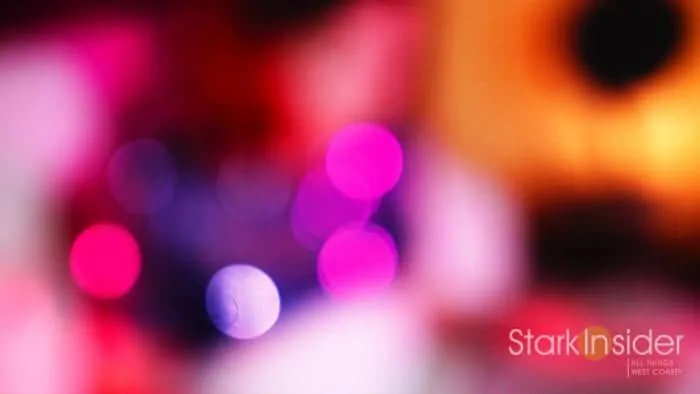 Sizing up the market today, I still think the GH5 is a pretty fine deal — you can even find the body on sale on Amazon which is pretty amazing given its performance level. Given you can find the body substantially discounted, it's pretty hard to pass up for serious video shooters. Whether you shoot wedding or music videos, short films, commercial work, documentary, or travel, the GH5, still after about 18 months of being released, a strong contender.
One caveat to keep in mind.
For primarily stills shooters, I'd probably look elsewhere (Sony A7 III or Nikon A6/A7 or Canon EOS R?) as the 20MP sensor on the GH5 and its auto-focus system leave a little to be desired when it comes to photography.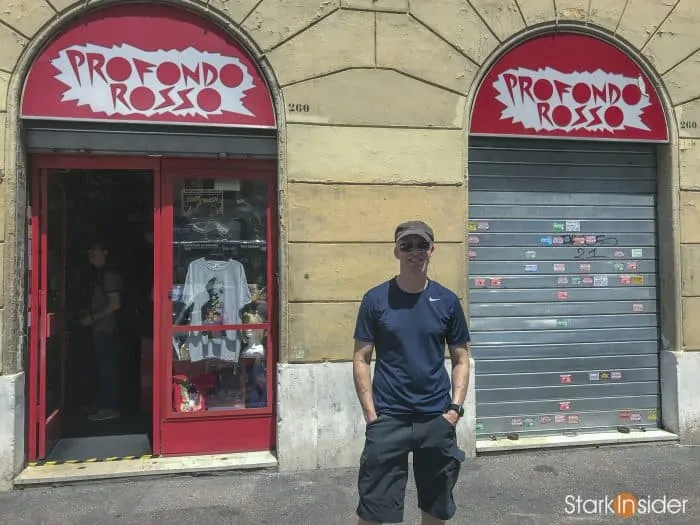 For those interested in video, and especially for those who need a compact, high performance camera to bring into museums and restaurants and other places while traveling abroad, the GH5 is, simply, money in the bank.
Happy shooting!
And, as an aside, the GH5 is so flexible, you can easily use it for narrative projects too… brace yourself… for Crazy or Die…
SHOT ON PANASONIC GH5: Crazy or Die
A short film by Clinton and Loni Stark
Gear: Panasonic GH5, Rokinon 35mm Cine T1.5 (EF), Sigma 18-35mm ART f/1.8 (EF), Metabones Speedbooster Ultra (0.71) adapter, Generay LED panels, a wig
Location: San Francisco, California