For 4K video work (and 1080p HD too) the Panasonic GH5 remains our top pick.
Though the flagship camera was released in 2017, you'd be hard pressed to find a mirrorless camera that comes close to its overall performance for shooting video.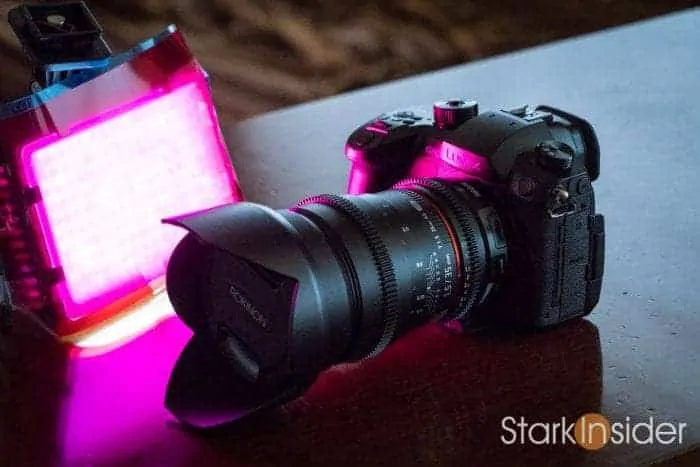 Thanks to a recent price drop and promotion, Panasonic's GH5 mirrorless camera can now be had for a killer discount. That's a lot of camera for the money. I'm not sure how long this (crazy) low price will last, but if you've been on the fence now might be a good time to jump in.
I've been shooting video here on Stark Insider (YouTube channel, Vimeo channel) for over 12 years. Typically I've been a Canon DSLR guy. My first was the venerable Rebel T2i. Then I worked my way, upgrading as I went: EOS 60D, to 70D, to most recently the superb 80D. But then came the GH5. I haven't looked back. We've used it for Stark Insider travel videos, short films and docs, and just about everything else. I especially like that the GH5 is compact, looks like a standard "tourist" kind of camera when discretion is required, and yet doesn't sacrifice on features.
Videos Shot on Panasonic GH5
Short Film: Crazy or Die
Crazy or Die
A short film by Clinton Stark & Loni Stark.
One of my favorite features of the GH5 is its IBIS. Panasonic's in-body stabilization works exceptionally well. In the case of shooting Crazy or Die, using the GH5 meant I could handhold a Rokinon Cine prime and get useable results.
Short Travel Video: ROME: Waking UP the Vatican
ROME: Waking Up the Vatican
Poetry. Philosophy. Justice. Theology.
Shooting in the Vatican required a compact, discrete setup. The GH5 worked great as I looked like every other visitor, and didn't draw attention to myself.
Short Travel Video: David Lynch // Festival of Disruption
David Lynch // Festival of Disruption
Travel video shot in Los Angeles.
We brought the GH5 and a Twin Peaks mindset and headed to L.A. for the Festival of Disruption hosted by artist and director David Lynch.
Panasonic GH5: Packed with features for filmmakers and videographers
When it comes to features, the GH5 excels.
4K 10-bit 4:2:2. Dual SD. Anamorphic support and de-squeeze. High frame rates up to 180fps (in 1080). V-Log L (optional) for flat image profile. And I should mention, this camera is fast. Menus fly by, as does just about any operation. I appreciate the lack of lag when in the field and trying to work quickly under pressure.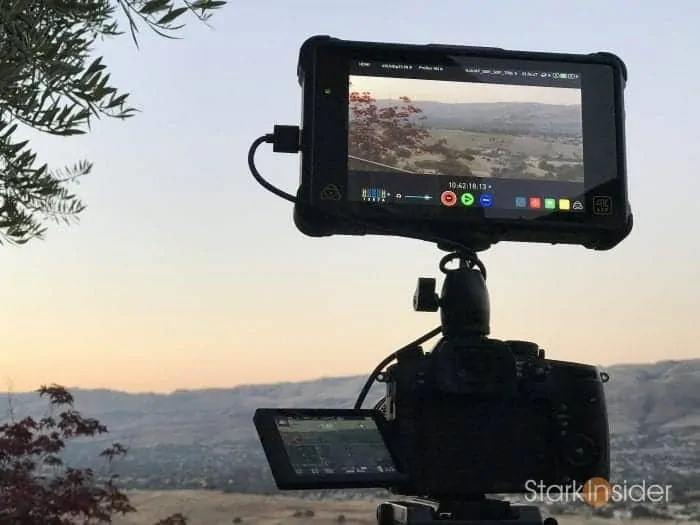 I recently tested the new crop of mid-range mirrorless cameras including the Sony A7 III, Canon EOS R, and FujiFilm X-T3. I found them all quite good — incredibly good — with the nod going to the A7 III and X-T3 for those especially focused on video. However, none of them, at least in my tests, can replace the GH5 as a video purist's dream.
From dual SD card slots and 4K/60 10-bit internal recording, to all the filmmaking tools you'd want (waveform, zebra, peaking) and outstanding customization (C1, C2, C3 are particularly helpful when you assign them to VFR functions) and ergonomics, the GH5 is, no doubt, like that brainy over-achiever sitting in the first row of class.
I still like the EOS 80D, primarily for photos and Canon's trick Dual Pixel AF that remains best-in-class. And if you're a landscape shooter who needs a wide FOV you'd might be better served by a full-frame camera such as the Sony A7 III. But for narrative, music videos, short films/docs, wedding videography, Vlogs & YouTubers, it's hard to pass over the milestone camera known as the GH5.
Final thoughts…
My suggestion: relax, don't pixel peep too much, grab a camera (even your smartphone if that's what you've got on hand), and get out there and shoot. With all these amazing tools there's really no excuse left for any of us not to be creating stuff. Good or bad. Doesn't matter so long as you're trying as you can, learning, and moving forward.
With a Panasonic GH5 I think you'll have just about everything you need to do just that. Also, don't forget to budget for a few extras like batteries, SD cards, lights and lenses.
Then… the story and composition and emotion… that's all up to you.
Happy shooting!
Buy/research the Panasonic GH5