Stark Insider is a major media sponsor of Mill Valley Film Festival (MVFF) 39. Don't miss a thing. Get your iPad, iPhone, Roku, Apple TV, Chromecast, VR headset, Android, self-driving car, or plain old web browser ready, and be sure to subscribe to the Stark Insider YouTube Channel for updates, news, and reviews. Plus interviews with host Loni Stark.
Mill Valley Film Festival (MVFF) kicks off in less than a week's time. The esteemed, and increasingly influential fest, opens Oct. 6th with the powerhouse billing of La La Land (Ryan Gosling, Emma Stone) and Arrival (Amy Adams). Not too shabby. From then MVFF runs for eleven days with hundreds of screening scheduled across several venues in Mill Valley.
Film lovers take note. This year's line-up is especially strong — including impressive depth in foreign entries. Hat tip once again to Zoe Elton for bringing a rich, eclectic, and diverse array of programming.
Many recent Oscar winners have made their way through MVFF, earning extra buzz just in time for Oscar season: Spotlight (2015), 12 Years a Slave (2013), Argo (2012), The Artist (2011), The King's Speech (2010), and Slumdog Millionaire (2008).
We've been working through advance screeners, and have some brief capsules on three films that made it through the rotation here on Stark Insider.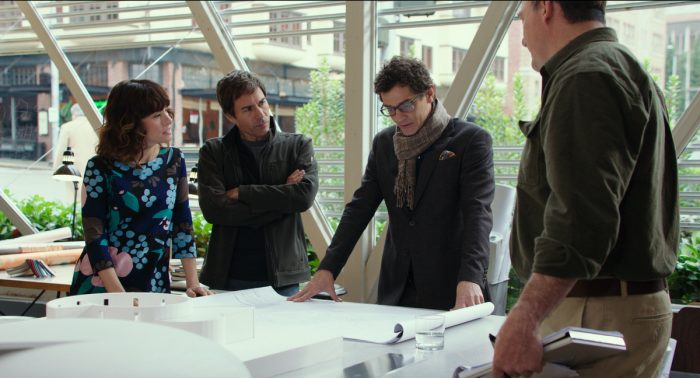 Couple Parker Posey (Best in Show) and Eric McCormack (Will & Grace) enlist an architect to build their dream home. James Frain plays the quirky designer who seems to know as much about esoteric and might-be romantic catch phrases as he does about selecting building materials. Needless to say, the quest to build a statement home does not exactly go to plan. Posey is always fun to watch, and she's bankable here once again. Jonathan Parker directs. And while the script doesn't quite give us much — it's a one trick pony — there's plenty of laughs, especially in the first act. The inevitable twist is a bit awkward, but ultimately The Architect is a fun, light-hearted ride. US 2016, 95 min. THU OCT 13 7:00pm & FRI OCT 14 2:30pm.
Director Sue Williams reminds us that our iPhones and other devices do not come without consequences. This is the story of what happens after you upgrade your phone and the negative impact of our increasingly disposable lifestyles. Where do all those old electronics end up? Inevitably we're taken to Foxxcon in China, where iPhones are made, and controversy stirred. Much of the material is familiar. Death by Design is a cautionary tale we've heard and seen before. Still, it works. Chilling imagery, and despite a somewhat uneven opening, a thoughtful and intriguing look at a very important topic. US 2016, 73 min. FRI OCT 7 12:15pm & TUE OCT 11 6:15pm.
Mill Valley Film Festival News, Reviews, Interviews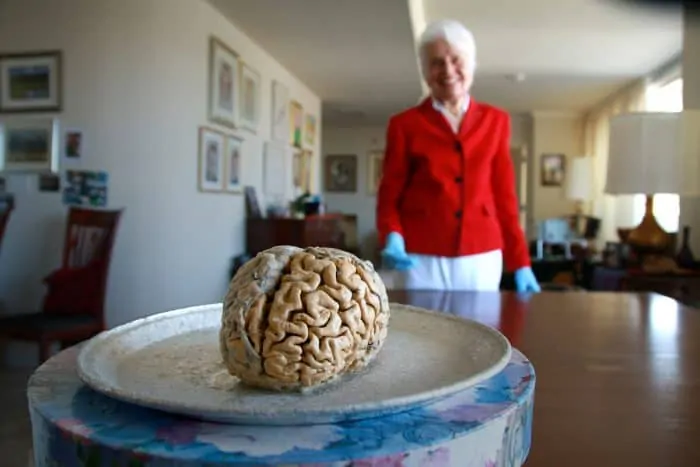 "Use it, or lose it." That's Berkeley-based Dr. Marian Diamond's pragmatic mantra. The famed neurosurgeon disrupted the male-dominated field when she discovered in the 1960's that our brain's size and performance could be impacted by our environment. Providing it with an enriched surrounding helped the human brain actually grow. That discovery, along with many others, resulted in a storied career, one that has inspired thousands of students over the years to pursue their scientific studies. Local Bay Area filmmakers Catherine Ryan and Gary Weimberg positively delight. US 2016, 61 min. OCT 13 6:30pm. OCT 14 10:00am & OCT 15 11:15am.
More coverage is on the way from MVFF. Loni Stark, myself and others will be on location throughout. We hope to see you there!