The style might have been more relaxed, but the content was as impressive as ever.
Last night, at Dolby Labs in San Francisco, we got a glimpse into the 39th edition of the Mill Valley Film Festival.
For the first time (that I can recall) at the annual press briefing there was no desk, and no name cards. Call it MVFF unplugged. Instead, founder Mark Fishkin and programming director Zoe Elton stood, casually talking about the upcoming 11-day festival, occasionally taking breaks to show clip reels on the big screen.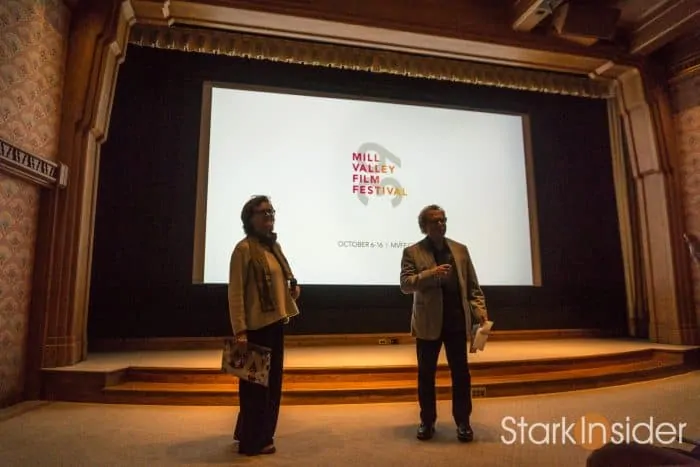 Themes this year — which, according to Elton emerged only after films were selected, many from Cannes, and patterns revealed — include Germany, food cinema, and Cannabis. All timely, especially that last one, with Prop 64 (the legalization of marijuana) on the November 8 election ballot here in California.
So, what to expect at MVFF 39?
For one thing: a rich, deep, intriguing selection of world cinema.
It's one of the strong suits of MVFF. And I was happy to see Mark Fishkin and Zoe Elton kick off the briefing highlighting a number of international gems. Yes, Arrival and La La Land will no doubt entertain on opening night (Oct. 6), but Elton and Fishkin also emphasized a strong lineup of foreign films.
World Cinema
The Red Turtle (Japan/France/Belgium, dir. Michael Dudok de Wit) – a wordless feature captures "the life of a castaway deserted on a perilous island inhabited by animals. Fishkin calls Dudok de Wit's debut "an amazing fable."
Acquarius (Brazil, dir. Keiber Mendonça Filho) – with Sonia Braga as a retired music critic, which Fishkin noted as "one of her best roles ever."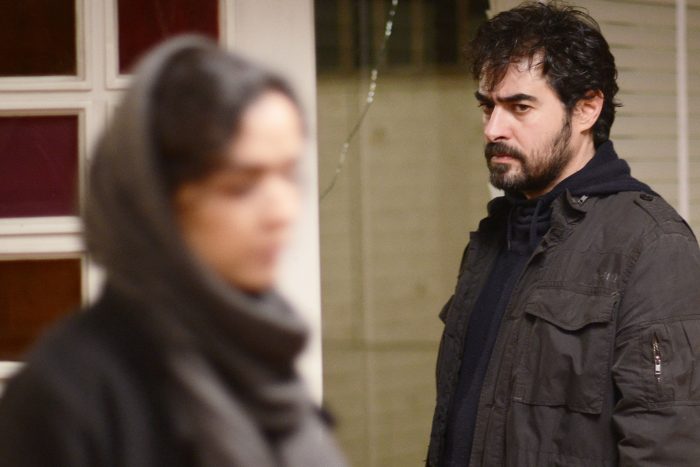 The Salesmam (Iran, dir. Asghar Farhadi) – Farhadi has emerged as one of film's most treasured director. His unforgettable A Separation (2011) won a Best Foreign Film Oscar, and, now, Salesman is winning praise far and wide (most recently, at Cannes). Farhadi will be in attendance at MVFF.
Lost in Paris (France, dir. Dominique Abel, Fiona Gordon) – Fishkin says this is "one of the most charming and energetic films you'll ever see."
Frantz (Germany, dir. François Ozon) – Another strong selection is Ozon's period drama about a family grieving the loss of their son in battle.
Neruda (Spain, dir. Pable Larrain) – Many will likely recognize lead Gael García Bernal from the hit series Mozart in the Jungle. Neruda was included in one of the highlight packages, and it looks utterly charming with Bernal (who is scheduled to appear) as "a better looking Mexican" and police detective hunting down a communist poet in WWII Chile.
A Man Called Ove (Sweden, dir. Hannes Holm) – Ah, the Swedes. Sardonic. Melancholic. Satirical. Is it the snow? The hockey? Ligonberries? Whatever it is, Holm bottles it up, and looks to deliver another dark comedy that appears to hit all the right notes, at least based on the clips we saw at Dolby Labs.
Valley of the Docs
Then there are the documentaries — another MVFF strength. While it would've been a hoot to see Werner Herzog's latest (though far from his best) Lo and Behold, Reveries of the Connected World, there's plenty of thought-provoking programming to take in, including these titles below singled out at the press conference.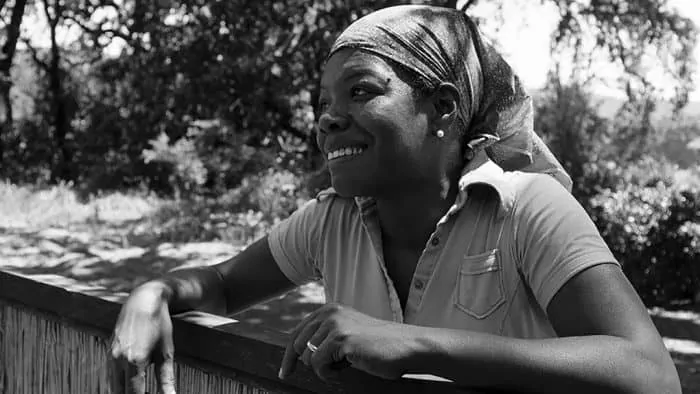 Maya Angelou and Still I Rise (US, dir. Bob Hercules, Rita Coburn Whack) – a premiere documentary about the life of American poet and performer Maya Angelou.
Do Not Resist (US, dir. Craig Atkinson) – This preview had our heart-rates pumping. Chilling stuff. Many will recall armored vehicles moving across city streets in an attempt to quiet riots. Atkinson's doc looks closely at the debate and the "growing culture of militarization of law enforcement."
And other noted documentaries screening at MVFF: California Typewriter with Tom Hanks and Sam Sheppard, Lorenzo Pisoni's Circus Kid (Pisoni recently had a theatrical version of his life story that played A.C.T. in San Francisco), My Love Affair with the Brain, and The Nine.
Mill Valley Film Festival 39 Key Dates and Events #MVV39

Mill Valley Film Festival
October 6 – 16, 2016

OCT. 6 OPENING NIGHT – La La Land with director Damien Chazelle and actress Emma Stone and Arrival. Opening night gala follows at Marin Country Mart.

OCT. 8 STAR WARS TRILOGY EVENT (EPISODE IV, V, VI) – at the Century Cinema in Corte Madera

OCT. 9 TRIBUTE: NICOLE KIDMAN

OCT. 9 SPOTLIGHT: EWAN MCGREGOR

OCT. 10 SPOTLIGHT: GAEL GARCIA BERNAL

OCT. 13 CENTREPIECE SPOTLIGHT – 20th Century Women with director Mike Mills, actress Annette Bening and actor Lucas Jade Zumann

OCT. 14 TRIBUTE: JULIE DASH

OCT. 15 SPOTLIGHT: AARON ECKHART

OCT. 16 CLOSING NIGHT – Loving with director Jeff Nicols, and actors Joel Edgerton and Ruth Negga.
Mind the Gap
Introduced last year, the "Mind the Gap" program is back, continuing to explore the relationship between film, tech and creativity. As Zoe Elton notes, the idea of indie film is "not dissimilar to a startup."
Daughters of the Dust (US, dir. Julie Dash) – the landmark cinematic achievement is being re-released. Beyoncé's Lemonade project brought renewed attention to the Julie Dash and her film which was, in 1991, the first African-American filmmaker with a national release. And what a film!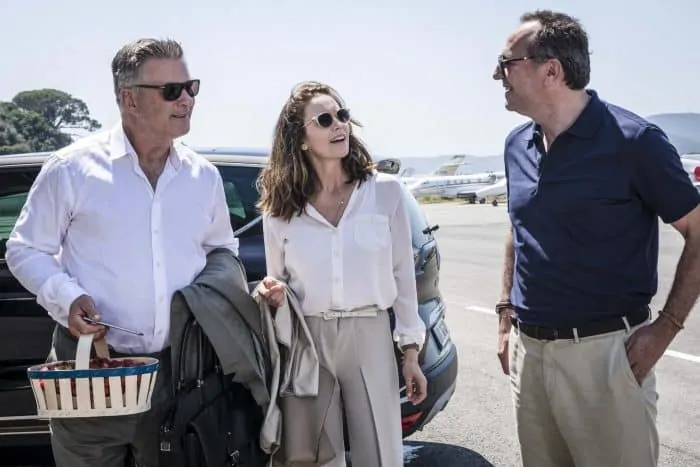 Paris Can Wait (US, dir. Eleanor Coppola) – How about this… a feature debut at the age of 80!? Eleanor Coppola's first film, starring Alec Baldwin and Diane Lane, "celebrates transitory romance and the glories of France."
Local SF Bay Area Films
There's a strong indie film community here in the San Francisco Bay Area, and I'm glad that, once again, MVFF is shining a spotlight on so many of these talented individuals and their films.
The Ballad of Fred Hersch (Documentary, dirs. Carrie Lozano and Charlotte Lagarde)
Bang! The Bert Berns Story (Documentary, dirs. Bob Sales and Brett Berns)
Best and Most Beautiful Things (Documentary, dir. Garret Zevgetis)
California Typewriter (Documentary, dir. Doug Nichol)
Circus Kid (Documentary, dir. Lorenzo Pisoni)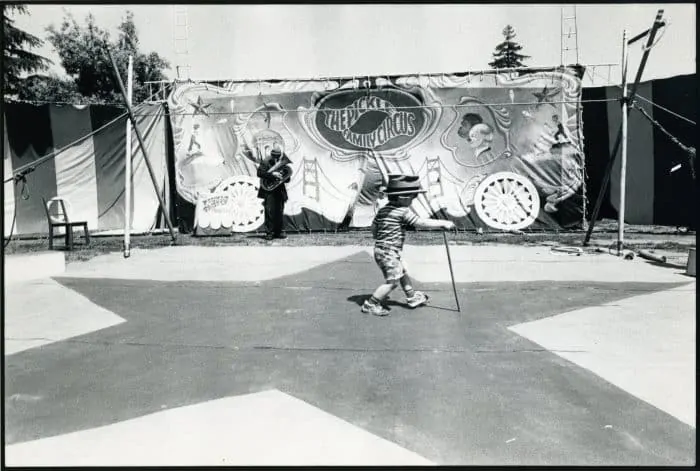 Company Town (Documentary, dirs. Deborah Kaufman and Alan Snitow)
Green/Is/Gold (Narrative, dir. Ryon Baxter)
The Groove is Not Trivial (Documentary, dir. Tommie Dell Smith)
In Dubious Battle (Narrative, dir. James Franco) – James Franco is scheduled to appear with his new film.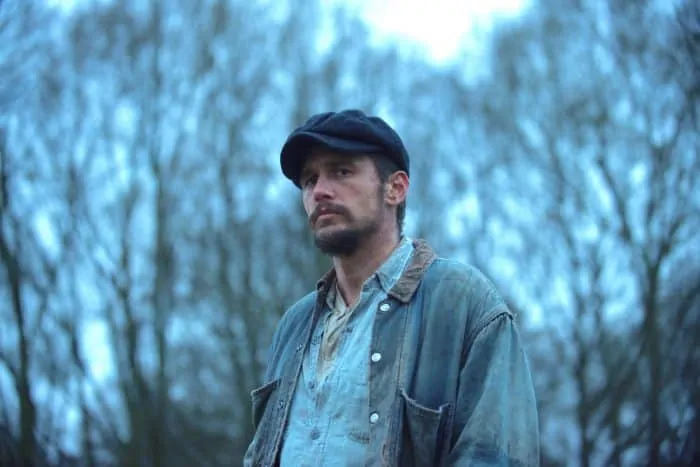 Kepler's Dream (Narrative, dir. Amy Glazer)
Love Twice (Narrative, dir. Rob Nilsson)
My Love Affair With the Brain (Documentary, dirs. Catherine Ryan and Gary Weimberg
The Rendezvous (Narrative, dir. Amin Matalqa)
She Started It (Documentary, dirs. Norah Poggi and Insiyah Saeed)
Visitor's Day (Documentary, dir. Nicole Opper)
All Digital
Perhaps one slightly sad bit of news to share. This year is all digital. As noted during the media Q&A no films will be projected this year… on film.
That, most likely, a sign of the times. I'll still never forget watching the shocking Son of Saul on a gorgeous (and haunting) 35mm print. Quite the experience.
Film is very expensive — acquisition, processing, and distribution. Digital is here. In a big way. And there's no going back. C'est la vie.
And… No Neon Demon?!
But even "worse" news, at least for all of us fans of surreal perfume commercials with blood, electronica, geometry: The Neon Demon will, alas, not make an appearance at MVFF.
For now this festival appears to be a Refn-free zone. Bring your own controversy, eyeballs and boos if you please.
Stark Insider Will See You at the Movies!
Stark Insider hopes to see you next month in and around Mill Valley.
Don't forget to subscribe to the Stark Insider YouTube Channel — an official Google partner.
Let the show begin…
Stark Insider On Location with Loni Stark:
Mill Valley Film Festival 39 Press Conference
Dolby Labs, San Francisco
The scene September 12, 2016: Potrero Hill in San Francisco, post Live Sushi.