Should I stay or should I go?
One of the big questions I get when shooting out and about town is whether or not it's worth sticking with Canon. Often it's specific, like the very dilemma I face in future gear investments:
Should I upgrade to a Canon EOS 80D DSLR or, relent to the calling, and switch to the Sony mirrorless platform?
It's the exact question I face as a long-time DSLR video shooter. Years past I might've considered the question blasphemous. After all, Canon makes superb camera bodies. Sturdy. With quality images. Easy to use. And, of course, they use the EF lens mount which has become an industry standard for hobbyists, pro-sumers and entry level pros (i.e. the new RED Raven digital cinema camera uses an EF mount).
Earlier this year, Canon pushed out the successor to the well received EOS 70D DSLR (2013). The 80D took what we loved about the mid-range 70D — namely Dual Pixel Auto-Focus, decent burst mode, solid 1080p HD video — and added a dollop of modernization. That included an improved sensor, faster processor, and overall refinement across the board. As a long-time Canon guy I pre-ordered the 80D pronto. And so it went: Canon Vixia camcoder, Rebel T2i, EOS 60D, 70D and now 80D. All in the family!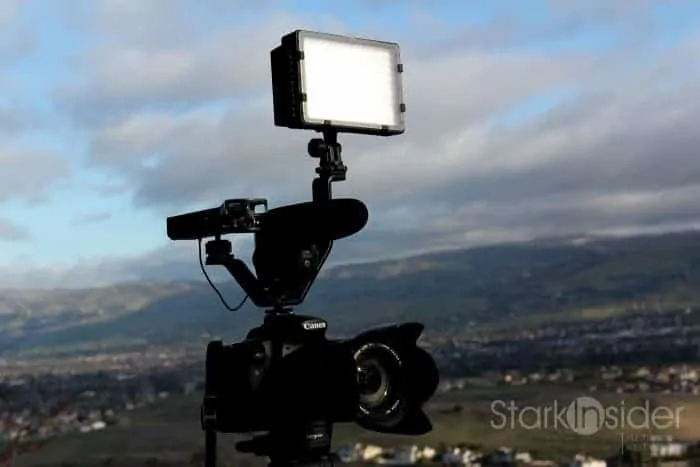 I've been shooting videos for Stark Insider on Canon since 2006. Nary a complaint really. Until now. In recent years I've been attempting to give our productions more of a film aesthetic. So things like depth of field, bit-rates, dynamic range and other terms normally associated with dedicated cinema cameras have become more important to us. Sure, I run-and-gun. The 80D, and C100 II, are well-suited for running around the streets, shooting music concerts, and snagging b-roll backstage at various shows, say, at the latest Broadway show here in San Francisco.
Then: along came Sony.
Sony is like the James Franco of cameras… there's a seemingly infinite array of product hitting the market every other month. FS5 cinema camera. Sony a6300 mirrorless. Then only months later, the a6500. A camcorder here, another alpha a7 camera there. And: 4K, 4K, 4K!
Meanwhile, Canon is like Ewan McGregor. Less flashy, less artistically risky, but solid and dependable. Sure, new product comes out, but at a far less frenetic pace. So you wait more than twenty years for Danny Boyle's sequel to Trainspotting (1996). Fine. Just make it good. We know the feeling. We waited three years (an eternity in the gadget world) for Canon to release the EOS 80D.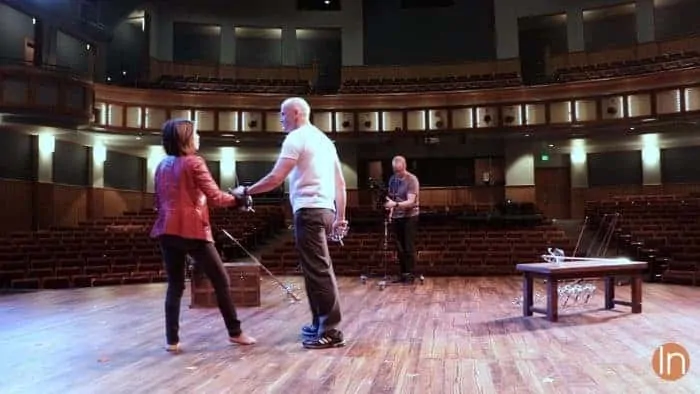 But with Sony it's more than just a rapid release cycle:
It's a holy war on camera specs.
Every new Sony camera, it seems, bests all comers when it comes to the numbers on paper.
4K, high bit rate files, built-in ND filters (even variable ND on the FS5 cinema cam), pro video tools (histogram, peaking, etc.), nifty built in shoulder mounts (as seen on the FS7 cinema cam).
Us poor Canon guys have been eyeing Sony for a while.
Now with the Sony a6500 just around the corner, and with its exceptional in-body image stabilization (IBIS), and price tag hovering right around the EOS 80D, I wonder if now is time to switch.
A quick comparison.
Canon EOS 80D Specs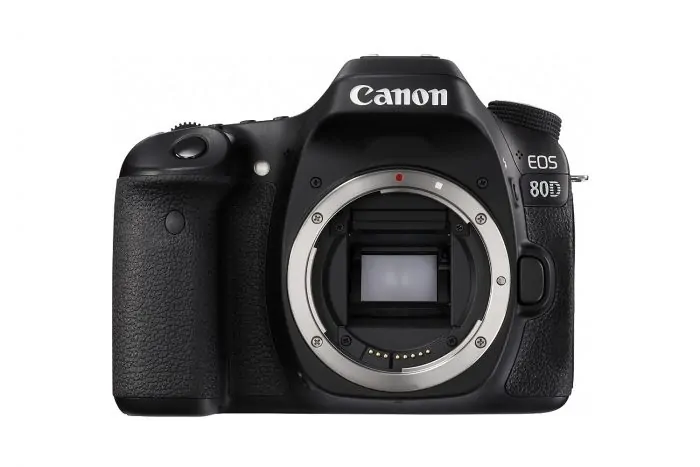 DSLR / Canon EF mount
24MP APS-C CMOS sensor with Dual Pixel AF
45-point AF system with all cross-type points
3″ 1M dot articulating touchscreen
1080p HD video
7 fps continuous shooting with AF
Weather-resistant body
Wi-Fi + NFC
5.47″ x 4.13″ x 3.11

″ / 730g

Buy: Amazon
Sony a6500 Specs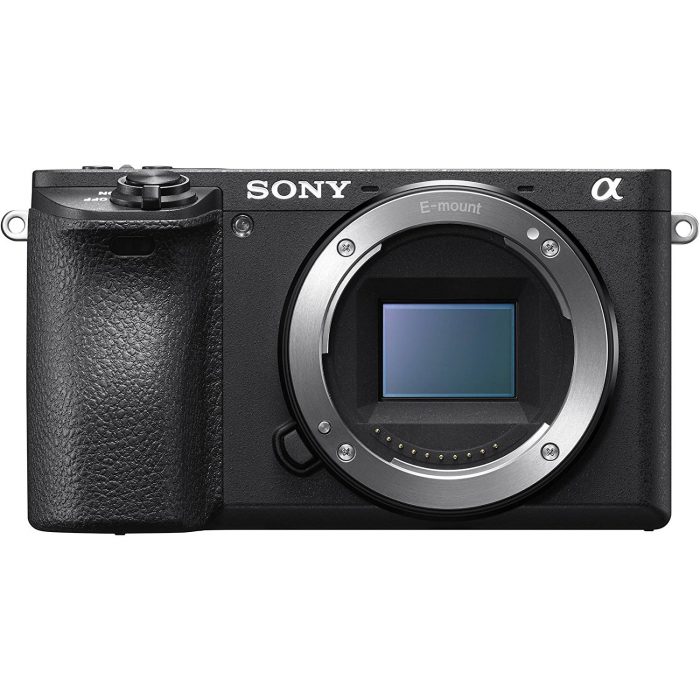 Mirrorless / Sony e-Mount
24.2MP APS-C CMOS sensor
425-point AF (phase-detection), 169 points AF (contrast-detection)
3″ 921,600 dot touchscreen (adjustment up/down only)
4K video (3840 x 2160)
8 fps continuous shooting with AF
Weather-resistant body
Video tools (histogram, peaking, etc.)
Wi-Fi + NFC
4.72″ x 2.64″ x 2.09″ / 453g
Buy: Amazon
Canon EOS 80D vs. Sony a6500: My Take
It's a close one.
If you shoot sports and wildlife, for instance, and need to track, unpredictable, fast moving objects, I suspect the 80D would be the better choice. While Sony has come far, Canon's trick DPAF is still best-in-class. With my 80D I find it exceptionally useful to track subjects moving across the frame while retaining focus. Convenient for one-person shooters.
But the Sony has key advantages. 4K is the headliner of course. While I still deliver to YouTube in Vimeo in 1080p, there's no question 4K does afford nice options in post-production for re-framing, and stabilizing shots without loss of resolution. Definitely nice to have. Then there's the video tools such as peaking and histograms — I have no idea why Canon still does not include them in its upper EOS range. To protect its C100/C300 cinema line maybe?
SHOT ON CANON EOS 70D: Wrong's What I Do Best
Canon EOS 70D. Sigma 18-35mm, Canon 18-135mm. FilmConvert. Zoom H1s.
Video by Clinton Stark, with host Loni Stark. Shot at the San Francisco Art Institute.
SHOT ON CANON C100 II: A Gift From Me To You
Canon C100 Mark II. Sigma 18-35mm, Canon 70-200mm. Lumetri Color. Zoom H6 Foley/ADR.
Video by Clinton Stark with a reluctant Loni Stark. Shot in the studio.
Add in the small mirrorless body size (a6500 is about 38% lighter than the 80D), and you have a terrific little APS-C camera that can easily be tossed into a bag for a weekend shoot. I own an a6000 and find myself reaching for that more often than the 80D when walking out and about (for scheduled Stark Insider shoots, it's still the C100 II as the main camera).
If there's one advantage to the 80D's larger body, however, is that it's more "grippable," for lack of a better word. It feels very solid in the hand. I can belly shoot and can get nice, steady shots. Controls fall comfortably to hand. And the fully articulating screen make it easy to track shots.
Don't forget, Canon DSLR battery life is far better than its mirrorless competition. With an a6500 you'll need several spares.
On the other hand, the a6500 has that vaunted IBIS. That means you get stabilization on virtually any lens. That's a huge advantage. I'd be interested to try that with a metabones adapter, and some of my EF glass, like, the Rokinon 85mm cine.
Should I (We) Upgrade from My (Our) Canon EOS 80D to a Sony a6500?
Canon EOS 80D DSLR? Sony a6500 mirrorless?
I don't believe there's a clear winner. Besides, the a6500 isn't released yet, so we're only conjecturing based on specs, and, the performance of its superb successors (a6300 and a6000).
It really depends.
Clint on Video: Camera Tips, Tricks, Tests
The Canon EOS 80D is a sure thing. Robust. Easy to use with near perfect ergonomics. Terrific auto-focus. Long battery life. Great image quality. But it lacks pro video tools, doesn't shoot 4K, is bulkier than a mirrorless camera, and, for advanced shooters and aspiring filmmakers, doesn't offer a Log shooting mode.
The Sony a6500 is the cutting edge. 4K video. 5-axis IBIS (this is killer!). Pro video tools (histogram, peaking, zebras). A compact package that weighs far less than a DSLR. You will give up some of that AF magic found on the 80D (though the gap might be significantly closed, we won't know until we get hands-on with the a6500), and need more spare batteries, but the upside for advanced shooters, I'm guessing, will be worth it.
Bottom Line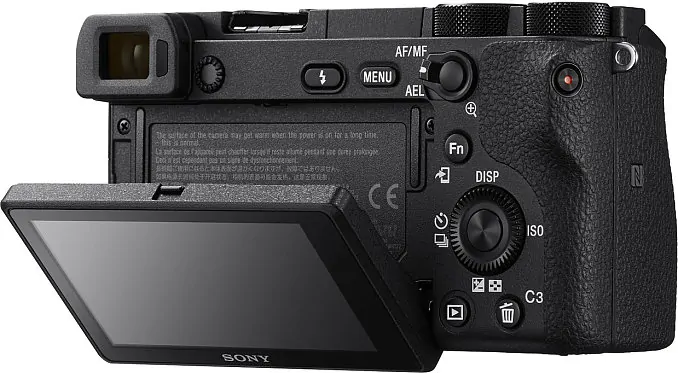 For run-and-gun, I'd go Canon.
For narrative, music videos, and corporate, I'd go Sony.
If I had to choose one system if were starting from scratch here in 2016, and put my rational hat on, I think it would be — ahhhhhh! — Sony.
Final thought: at the end of the day, the camera is likely the least of your considerations. Everything else — pretty much everything — is more important. Lenses. Composition. Lighting. Acting. Soundtrack. Camera movement. And, of course… the script.
Research/Buy: