Once again, I'm Baja bound.
If you hear a sound, that's likely my spirits soaring ever so slightly — just the idea of escaping Silicon Valley to the expansive, beautiful Mexican peninsula causes blood pressure to instantly ease.
I've been traveling Baja for about seven years now. No doubt, it's one of my favorite places to shoot video. In the early days I ran around with the good old Canon T2i, then an EOS 60D, and, more recently, with the amazing EOS 70D. Have DSLR will travel. These are great cameras. But, now, I have a new camera…
A Canon C100 cinema camera. With a well-regarded 4K Super 35 sensor (though it only records  in 1080p).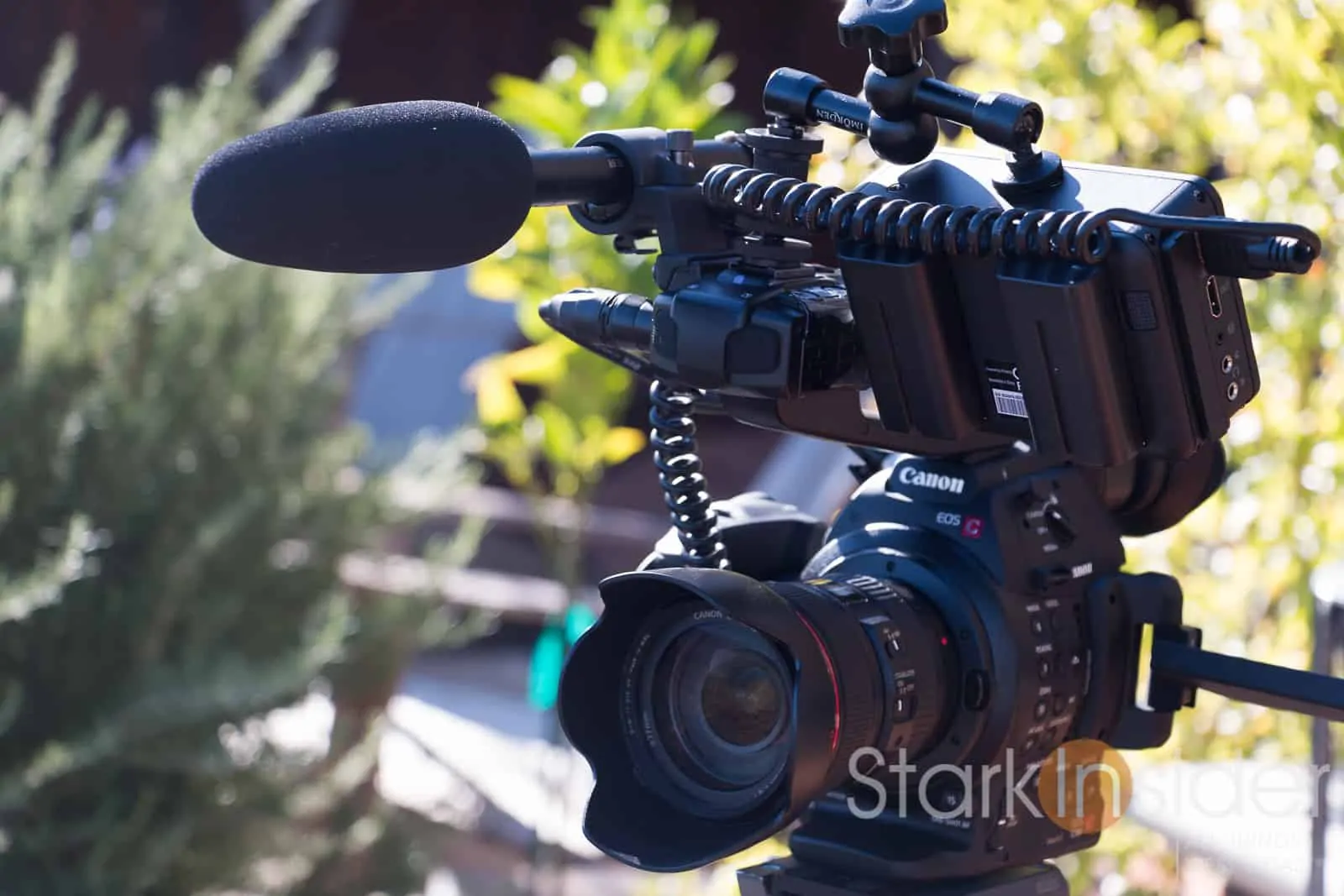 I wrote about the decision to move up from DSLR (and some comparisons to the likes of the Sony FS7, FS5 and Blackmagic) on Stark Insider here. I've been shooting video professionally since 2009, so it was time.
I believe there is, yet again, transformation in the air. Canon originally changed the game with the Canon 5D Mark II in 2008. A full frame sensor, capturing robust, high quality HD video, with interchangeable lenses, the 5D set the industry abuzz. Today, however, mirrorless is on the rise (though not as significantly as some might think when it comes to professional applications).
More relevant for cinematographers, though, is the emerging sub-$10K Super 35 cine cams. Blackmagic stormed the gates earlier this year with its URSA Mini announcement at NAB (but, will it ever ship?). Then Sony followed on its superb FS7 and this year with a baby brother FS5 (due December). RED recently announced its first every sub-$10K camera with the Raven (due Feb 2016). Yes, I went gaga, and rapidly, likely irrationally, bought into the Cult of RED.
Back to the Baja then… I'll be setting up shop in the little fishing town of Loreto. It was here that the first mision was established. Misión de Nuestra Señora de Loreto Conchó turned out to be a dream come true, and I had to (try to) get artsy and shoot something with my 70D… and there was this… I give to the world MORADO (the best we could do when a neighbor in Loreto Bay was kind enough to lend us a purple scarf):
MORADO
Canon EOS 70D / Sigma 18-35mm / Canon 18-135mm STM
This visit I'm hoping to utilize the dynamic range of the C100. I'll likely try my hand at some so-called "fashion films." Mostly hand-held stuff. Running through the desert. With my wife in front of the camera. I may also try to do a more serious travel piece on Loreto, the nearby Loreto Bay resort and the region. We'll see. A lot of what we can do here in the Baja depends on mosquitoes of all things. They can be brutal at times, especially if the summer storms have been particularly bad and left standing water in the arroyos. They can be so bad, in fact, that being outdoors can be an impossibility. In those cases, I shoot, with my wife Loni again, of her painting (she paints, I video):
LOTERÍA MEXICANA
Canon EOS 70D / Sigma 18-35mm / Canon 18-135mm STM / Zoom H6
My first ever test of the C100 was a bit of a lark. Please, no pixel peeping. Here it is, Harley Quinn ("starring" guess who):
HARLEY QUINN
Canon C100 / Canon 24-70mm / Zoom H6
So far the C100 is a dream to operate. Audio is much improved thanks to XLR, and I no longer need to fuss about with a XLR-mini 3.5mm adapter cable as I had to with the 70D. I've been using the excellent Atomos Ninja Blade monitor so I can get 4:2:2 color off the Prores files — that too has been great. Only issue is the added weight and bulk. Going handheld with that set-up, including top handle, and a Canon 24-105mm lenses can work out the biceps a bit. Maybe that's a good thing.
We also just wrapped shooting a bunch of interviews and concert footage at the Live in the Vineyard music festival in Napa, so I'm anxious to see how that holds up in post. More soon!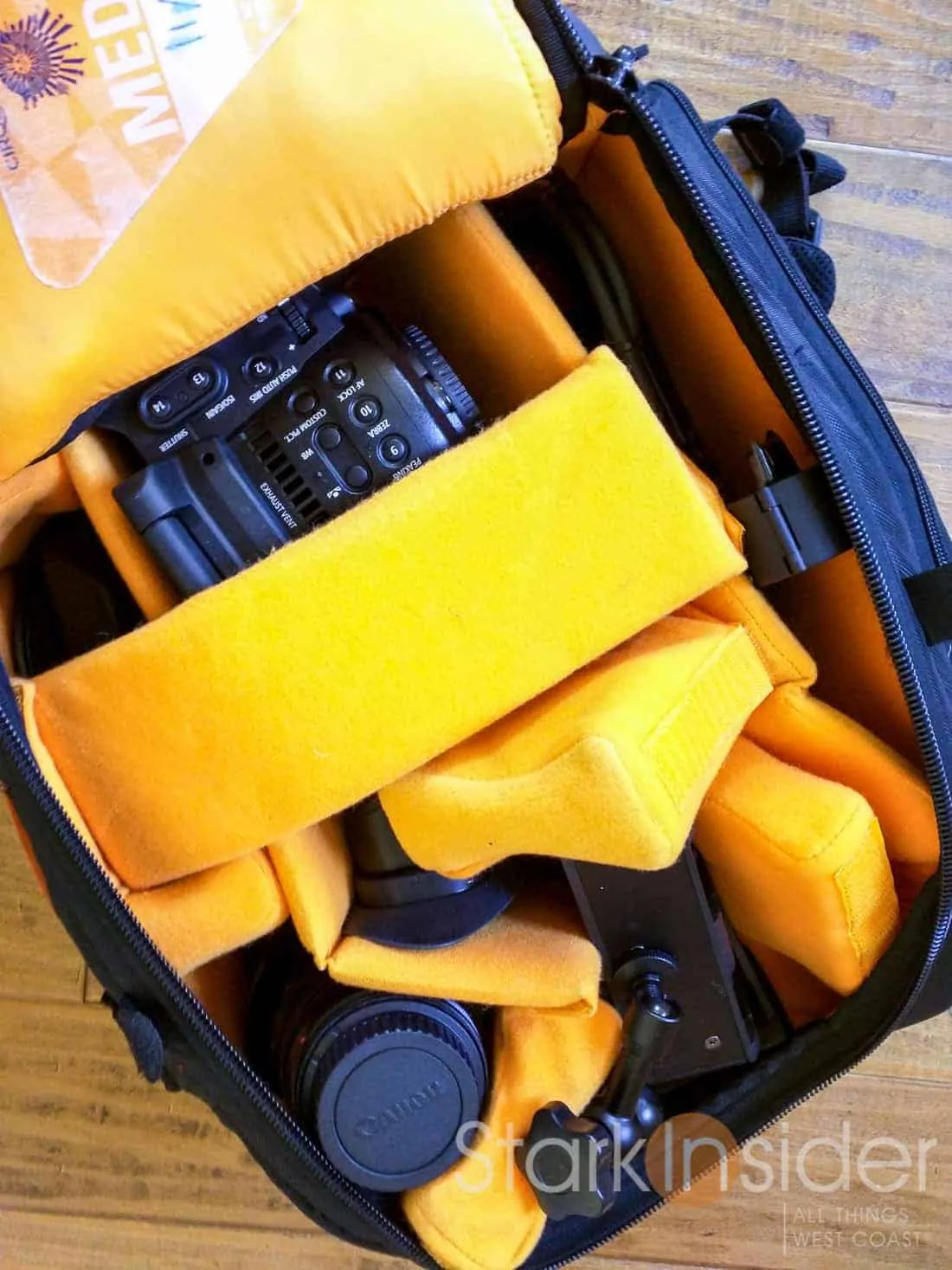 Meantime my life these days is all about: charging batteries, dumping memory cards, and building backup RAID systems. Oh, and dreaming about fish tacos…