… it's The Wine Bible by Karen MacNeil (paperback, $24.95 USD).
Of course! Because random knowledge and factoids are fun, especially as they relate to that most favorite "elixir of the Gods" (as Jean-Charles Boisset is wont to say). Yes, the pursuit of wine — the people who make it, the wineries here in Northern California, the stories of its evolution — has been a long-standing passion around Stark Insider.
My first reaction after unboxing the freshly updated 2nd edition of one of the industry's most respected wine tomes:
My God, it's made of paper!
996 sheets of them to be exact. Perhaps "Bible" is right. This is the kind of reference material you don't necessarily read from beginning through to the end, in sequential order. Rather, you do what the Romans likely did when building the Coliseum, and chisel away a little at a time, not thinking about the monumental, near impossible task at hand. If we get a pretty Badge for checking in on Swarm, what on earth should we deserve for finishing this book?
As you might expect, The Wine Bible opens with a rather informative (The Tannin Table), at times entertaining (Clint Eastwood and the five-o'clock shadow), and even honest ("…no one knows why certain wines possess a long finish…") look into "mastering" wine. Rootstocks. Soil. How wine is made. The 25 grapes to know. Let Karen show you the way. Alone, this part of the book is well worth it for getting up to speed.
From there, the book breaks down the most famous wine producing regions — France, Italy, Germany, Spain, Napa. Up-and-coming producers, such as China, India and Japan are also given comprehensive coverage.
I gather Karen is first and foremost all about the words. So, photos and glossy layouts aren't the prime attraction. In fact, most of the content is presented in black and white, perhaps a cost-reduction measure. That's slightly disappointing for someone like me so easily seduced by colorful charts, infographics, and animated GIFs.
Rather, you buy The Wine Bible for its incredible depth of content.
And you love it because Karen does indeed have a special way with words.
When Stark Insider met up with her at the inaugural CabFest in Napa (see video below) I was struck by how passionate her fans were. They waited until her keynote wrapped, anxiously hoping to get her to sign a copy of one of her books, then gushing over her prose. Some, yes, even on the verge of tears. I was reminded of the power of the written word:
But there's an elephant in this room. A British one at that. And an esteemed wine writer in her own right.
That, of course, would be Jancis Robinson.
Wine Book Cage Match
I dusted off a few of Robinson's much-loved classics. As an aside, I suspect you may incur massive baggage overweight charges if you tried traveling with old school, hardcopy versions of these environmentally dubious books (Kindle?).
Robinson offers up The Oxford Companion to Wine (now available in a fourth edition) and The World Atlas of Wine (co-written by Hugh Johnson), among several other standout books.
I pitted Robinson against MacNeil in a comprehensive test: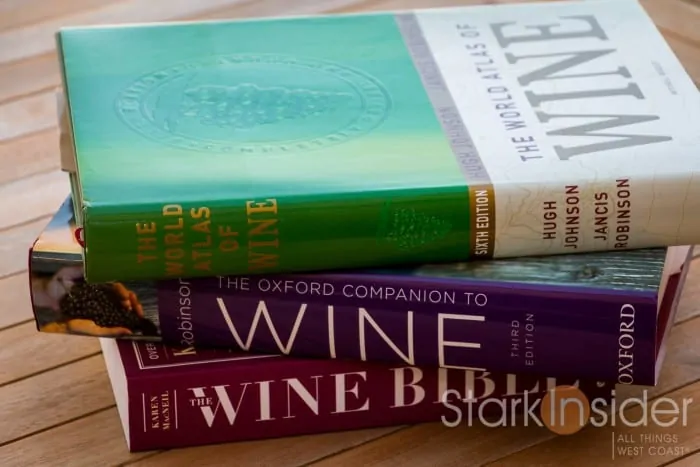 The results were not pretty. Robinson positively crushed MacNeil's relatively modest offering. But, to be fair, it took her two hardcovers (~ 1,200 pages in total) to surpass the Bible (996 pages). Cost-wise, clearly Karen is the Android to Jancis' iPhone: you pay 2.5 cents (US) per page with The Wine Bible and a whopping 15 cents for the World Atlas of Wine. Though, the latter does have beautiful photos and graphics throughout.
Your Award is Bigger than My Award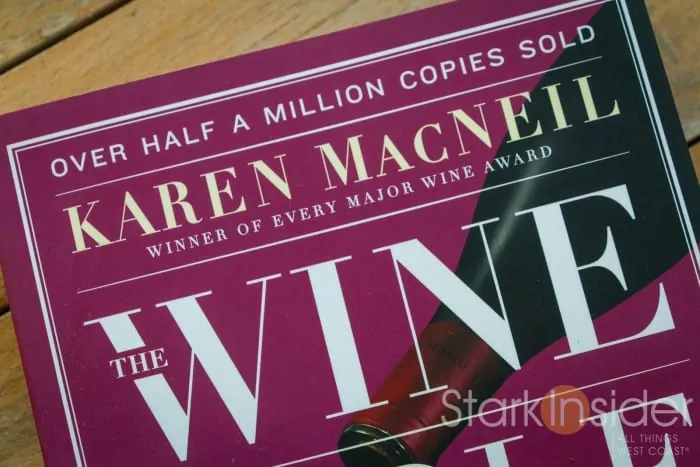 If badges impress me, then awards simply put me through the roof. If you have lots of awards, then you are really, really good. Scorecard then:
The World Atlas of Wine (0 points) – none mentioned on the jacket.
The Oxford Companion to Wine (1 point) – "James Beard Foundation Book Award Winner"
The Wine Bible (Infinite points) – "Winner of every major wine award" (see above photo)
MacNeil. Case closed. What more is there left to achieve?
If badges impress me, then awards simply put me through the roof. If you have lots of awards, then you are really, really good.
Embrace the Terroir
Oh, yes, about that content?
I looked up a few of my favorite wine related topics to see what we could find, both in MacNeil's updated book, and Robinson's classics.
"Trader Joe's"
No entries. Not an encouraging start!
"Russian River Valley"
Bingo.
MacNeil writes, "Pinot noir and chardonnay are the king and queen in Russian River Valley; together making up a whopping 70 percent of all plantings."
Robinson: "This is one of California's serious Pinot Noir sources…"
I concur whole-heartedly. RRV is easily one of my favorite picks for great Pinots, and (often value-priced) Chards.
FOOD & WINE on Stark Insider
"Malolactic Fermentaion"
MacNeil: "The [month's long] process is crucial to a red wine's softness." And there's plenty of detail and explanation of that process in the "How Wine is Made" section.
From Robinson's Oxford Companion: "Recognition and mastery of malolactic fermentation was one of the key developments in wine-making in France and elsewhere in the mid 20th century." The informative entry is about a page along, and affords an excellent, concise summary of the process.
When it comes to tasting notes Karen MacNeil is E.L. James and Jancis Robinson the Queen of England.
"Jean-Charles Boisset"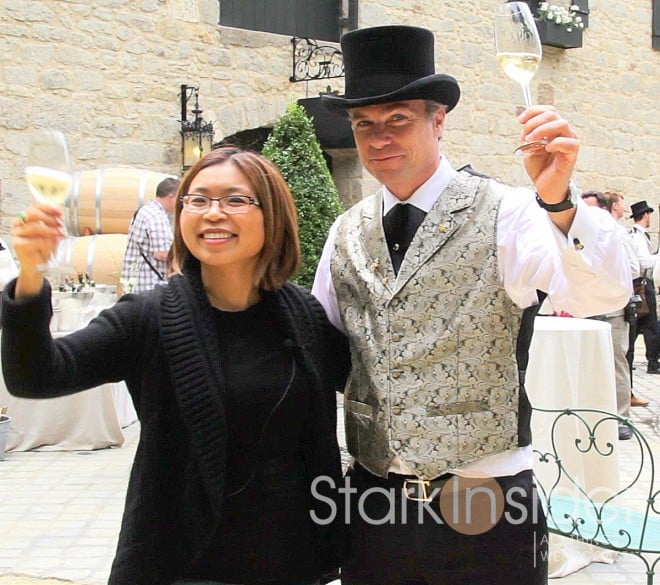 No mention by either writer. Contingency plan here.
Sample Wine Tasting Notes
MacNeil: "A great Champagne possesses the contrapuntal tension of opposites–like a sword enveloped in whipped cream." Like a what?
Robinson: "Tasting notes are the usual record of professional or serious wine tastings."
So, when it comes to tasting notes, Karen MacNeil is E.L. James and Jancis Robinson the Queen of England.
Conclusion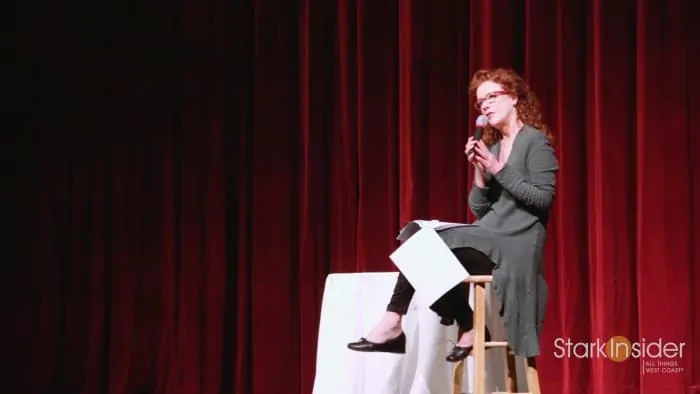 It's no secret that the holiday season is upon us (see: Costco), and that The Wine Bible is receiving a notable publicity push in time for those looking for stocking stuffers. It's an easy recommendation. Some 15 years of research and care has gone into this second edition, and — lack of color pictures aside — it's better than ever.
The thing about wine is that you can never know enough, learn enough. There's always more. I'm thankful for that. It makes the topic and conversation of wine entertaining, thought-provoking, and, yes, an occasional playground for (not so clever) sarcasm.
The Wine Bible (2nd Edition)
By Karen MacNeil
5/5 – Highly Recommended
$24.95 USD.