They say revenge is a dish best served cold.
Chef Morimoto may have had that in mind when he created the "Mori Cristo." A tower sandwich ($19), the whimsical dish was begging for my attention when I had the lucky occasion to try one when I stopped by his Napa restaurant while covering BottleRock for Stark Insider.
In the video above, you can see that this is also ideal for sharing as it comes sliced in two like your everyday sandwich. However, there any semblance to an everyday sandwich ends. Completely. The Mori Cristo is an event. As much a visual spectacle as it is a sinful treat.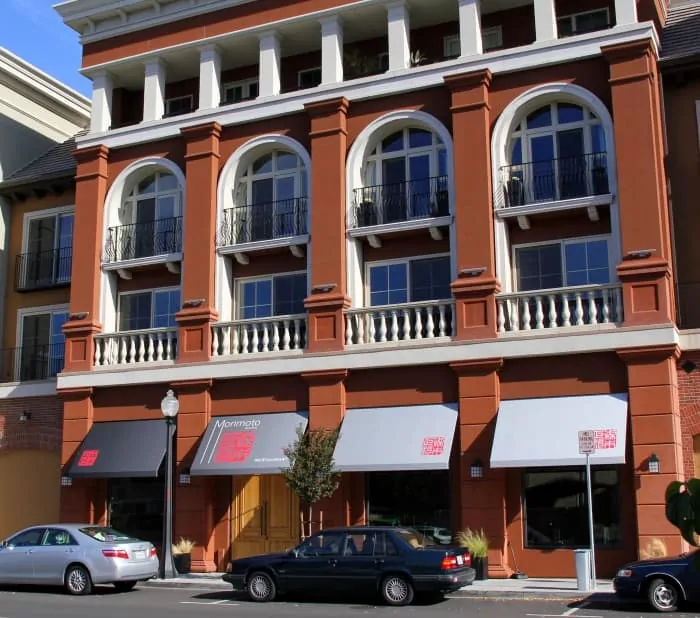 On the outside you'll notice the lightly fried shell — to die for. What you don't see inside, though, are fresh, delicious pieces of fish. But the real highlight is what you'll see right away when the dish arrives at your table. Egg yolk. Now, normally, when I make salads at home, I use only egg whites. But, life's short, and when you're dining at Morimoto, in downtown Napa no less, sometimes you need to throw caution to the wind.
So, poke that yolk already! And once you do, yolky goodness oozes slowly, even dramatically (especially if you have a video guy who likes dramatic music and slow motion) over the whole deal.
Dipping sauce sits like a moat at the bottom, with the egg forming a drawbridge of sorts at the top of the tower. Which leads me to an interpretation of what Iron Chef Morimoto has perhaps used for inspiration for this dish…
The Count of Monte Cristo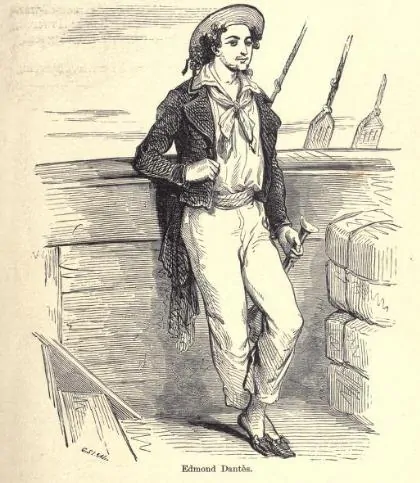 Okay, not exactly the biggest leap, considering this sandwich is called the "Mori Cristo." Study it carefully, though, and maybe you too will see romance, betrayal and hope. And you thought this was a simple appetizer.
You could just imagine Fernand constructing such a device, tempting Dantès. A tasty trap, with killer bite.
Maybe the egg represents the tunnel, connecting the prison cells, where Dantès was wrongfully sentenced, finding himself on the verge of suicide. Maybe, underneath that sinful dipping sauce (the moat?) is a hidden treasure.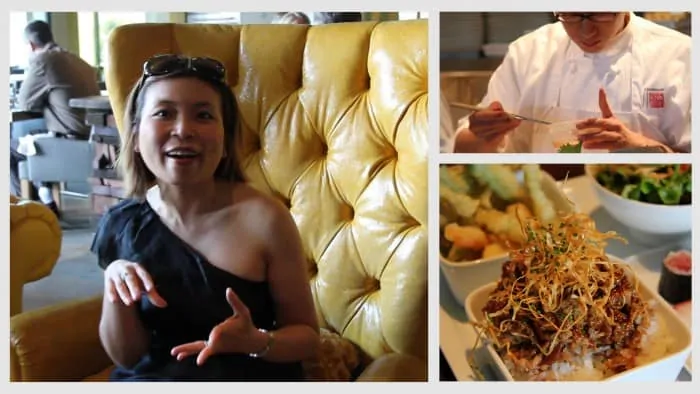 In short, when you dedicate your life to vengeance, this is the kind of dish you'd probably enjoy.
Revenge. It's best served cold. Like the "Mori Cristo." Highly recommended. Not everyday of course. Then again, for those of us not unfairly imprisoned for life it's a salacious revelation, and one we should watch — over and over again — in slow motion.
WATCH: Morimoto Napa – "Mori Cristo" Tower Sandwich