Downtown Napa was bustling over the weekend. Even more so than usual. You had Gott's drawing in its usual mass of fans for lunch. There was the (fantastic) Farmer's market. Tourists season was in full swing. And, just next to the Napa River was the Taste of Napa. The expansive event was hosted at the magnificent Copia Center. Wonderful to these architectural gem get some much-deserved love — having filed for bankruptcy in 2008, my understanding is that a new developer may convert it into mixed space.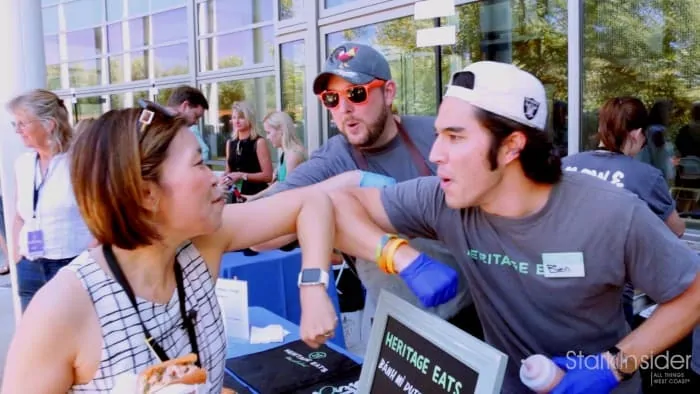 As you'd expect, the expansive indoor/outdoor event features just about everything that we so enjoy about the region: an abundance of fine local wines, wonderful artisan and sustainable foods, live music, and, a friendly, fun atmosphere. According to reports, the final tally for Taste of Napa was about 1,000 people.
Inside the main theater, several cooking competitions took place, with local chefs competing on two teams (Napa and San Francisco) for culinary supremacy.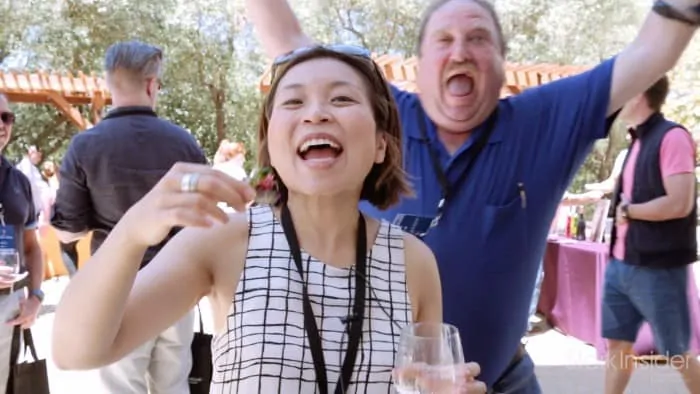 The sun poured onto the back lawns at Copia as people grooved to some tunes, and took in a splendid day. Earlier, my phone had warned me to put on sunscreen. Indeed, that proved to be sage advice.
One of my favorite dishes at Taste were the whimsical Hamachi pops. Featuring house-cured Hamachi with watermelon and chili paste, Chef Brand Sharp of Solbar served up a winner that was as tasty as it looked — conveniently, and colorfully served-up like tiny Popsicles. Heavenly.
We shot a special Stark Insider segment on location at the event. Here is Team Stark, taking care of business: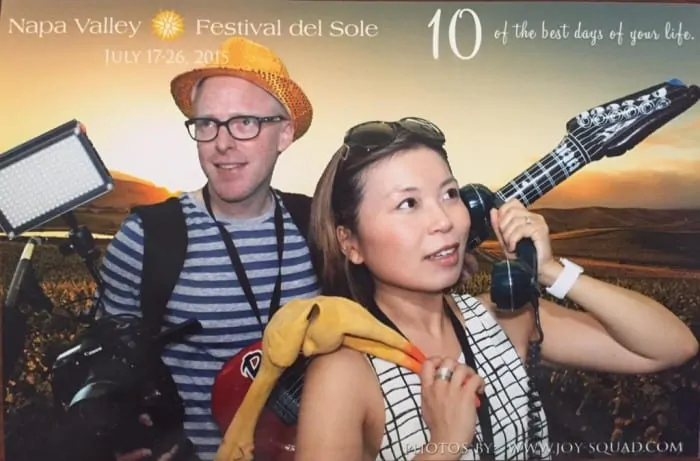 The final cut is coming soon, and will explore more about the Copia space, in addition to getting to know some of the chefs and some of the people I met up with while exploring the grounds.
Meanwhile, here's the SI "outtakes" — some of our favorite moments from the day.
WATCH: Taste of Napa at Festival del Sole (Outtakes)