When I was little, I looked forward to afternoons on the weekend when the smell of Shanghai dumplings (Xiaolongbao) would drift throughout the kitchen.
My grandmother would make the delicate pouches of pork and savory juices from scratch. No store bought dough would do. She would make the dough, put it into a thick pink bowl, cover it with a blanket and settle it in the corner of the living room couch for an hour to do its thing. Then, it would become a family affair to roll out little round sheets for the dumplings.
When I moved away to university and then to Silicon Valley for my first job as an engineer, my sampling of Shanghai dumplings were few and far between. I would occasionally go home for the holidays where my dad would pull some from the freezer, mumble that it is not going to be as good as when its made fresh, encase the dumplings in a bamboo basket and steam them. While my parents like to dip theirs in Worcester sauce, I enjoyed mine with ketchup. For dumpling purists, that choice may be shocking. However, I think it accurately reflects a heritage that started in China, but found its roots in Canada.
This memories of Shanghai dumplings flooded back when I arrived at Michelin star rated Din Tai Fung in Singapore (the first San Francisco Bay Area Din Tai Fung location is scheduled to open this October). While I suspect the majority of the dumpling-making action happens in the kitchen at the back of the restaurant, there is a glass encased area in front where you can watch a few chefs make little pillows of joy.
Since I was traveling alone, I somehow exercised some restraint and ordered 6 classic pork Shanghai dumplings and their steamed cod fillet. Then I splurged on a single truffle and pork dumpling.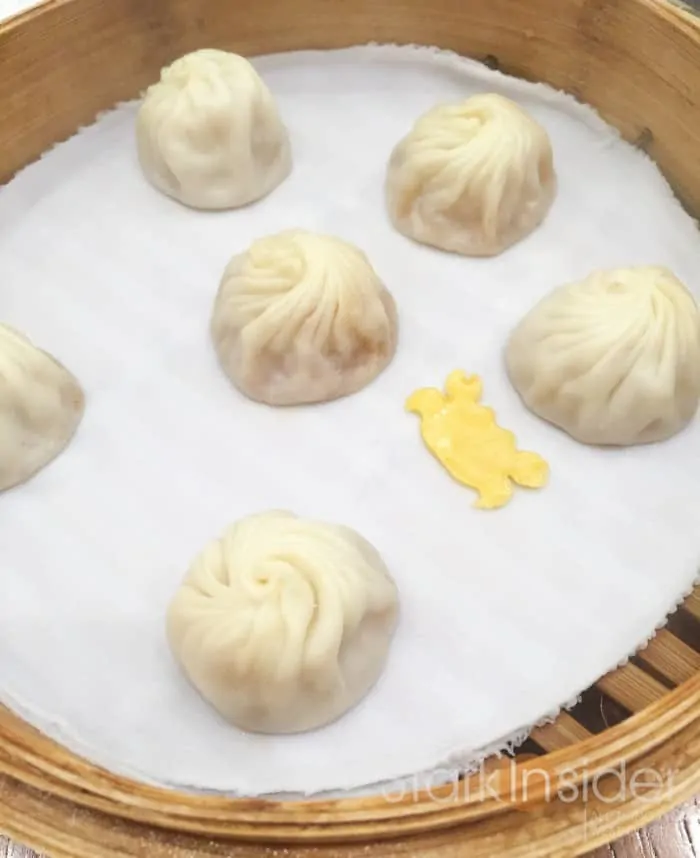 Each dumpling was a delicate creation, some of the thinnest skins I've ever tried.
Savory soup burst out as I bit into each of them. The truffle and pork dumplings had the rich pungent earthiness that was unmistakably truffle.
MORE GLOBAL DINING ON STARK INSIDER: Waku Ghin: Modern Japanese arises in Singapore
The dumplings were some of the best I've tasted. If I had to be really picky, I would say they may have been in the steamer a tad longer than I would have liked. The pork fillings were slightly tough and a shorter steam time may have kept the filling even more tender. I suggest if you try the truffle and pork dumpling, that you do it after you have tried to regular pork dumplings. Otherwise, the regular ones would seem plain.
The Hong Kong Classic Steamed Cod Fillet was okay. I have to say, my most memorable fish dish is a steamed sea bass at Yank Sing in San Francisco.