The Stark Insider special West Coast video feature series continues with Los Angeles-based veteran rockers Lifehouse. Other artists who have appeared include Colbie Caillat, Matt Nathanson, Bea Miller, Mat Kearney, Melissa Etheridge, Priory, Greg Holden and MisterWives. 
Lifehouse is Out of the Wasteland. It took over two years in the studio to make, and in the words of lead singer Jason Wade, even some "unlearning."
"We had to kind of purge everything," he said at the Uptown in Napa. "We used the studio as a blank canvas to paint on. We took our time, and did it completely out of a desire to put out something that was creative and that was our own."
Recently, I was able to catch up with the band pre-show at the Live in the Vineyard music festival in Napa (see video above). There I discovered a feisty, re-energized trio. And, on that feeling you may have written a hit song?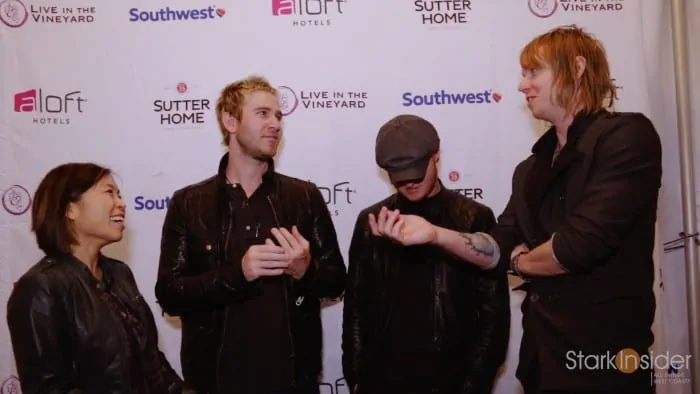 "I sat down on the piano, The song ["Flight"] came out of nowhere. I got chills in my arms. Any sort of visceral effect you get, you know a song is doing its job."
Speaking of chills, the crowd on this evening at the Uptown Theatre might know that feeling. Lifehouse headlined an evening that featured several memorable performances, including a powerful, emotional set from Scot Greg Holden and an electric, stage-storming performance by Portland-based Priory. But it was the veterans from L.A. who perhaps left the most searing impression – with acoustic versions of hits such as "Hanging by a Moment," and "You and Me" had the crowd on their feet, and with no shortage of enthusiastic vocal accompaniment.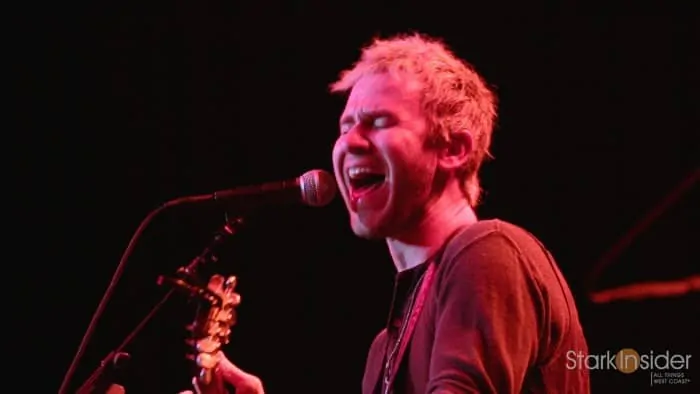 The release of Out of the Wasteland marks the end of a two-year hiatus, which began when the band broke off from Geffen. Now as an indie, bassist Bryce Soderberg said they needed to learn the business all over again.
"There's a lot of treading of water that we're doing now. We had to kind of have a re-birth if you call it that."
Oh, and, of course, being a Stark Insider segment, we had to dig deep, and understand what it takes to survive on a desert island. Another perfect segue as you'll see. And the answers the boys give don't disappoint.
WATCH: Lifehouse – Live in the Vineyard