Marie Miller – 6'2 and Angeline – Live in the Vineyard Napa from Stark Insider on Vimeo.
Stark Insider continues to profile musicians and artists who performed recently at Live in the Vineyard in Napa. So far Loni Stark has sat down with Colbie Caillat, Larkin Poe, Mat Kearney, Bea Miller and Matt Nathanson. Today, Loni catches up with folk singer-songwriter Marie Miller who's cheeky song 6'2″ about the perfect man, became a breakout hit on Dancing with the Stars.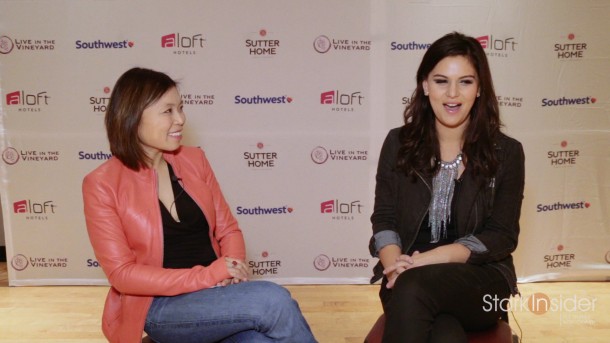 It all started with the light-hearted, if not slightly sarcastic intentions.
"I wrote that song totally as a joke," says singer-songwriter Marie Miller. "It was about teasing girls who were being too picky, saying 'I don't care what he looks like' but then naming off everything."
Little did she know the single 6'2″ would become a surprise hit thanks to airtime on Dancing with the Stars.
Not everyone got the joke though. Soon, she had fans on Facebook and Twitter promising they'd hook her up with Mr. Right.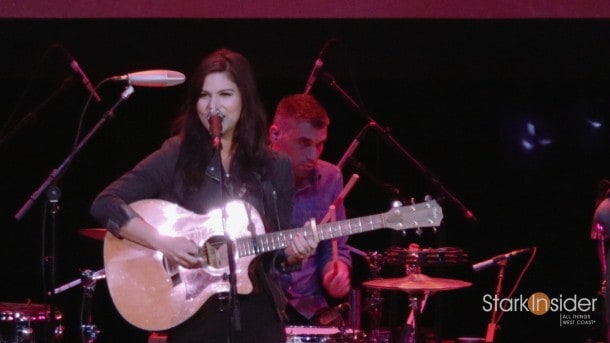 Marie Miller's latest single, Angeline, is just as playful – about losing a best friend. Or maybe not?
Watch as multi-talented artist (vocals, mandolin, piano, guitar) sits down with Loni Stark in Napa moments after a crowd pleasing performance at the Live in the Vineyard concert series.
With Loni Stark in Napa Valley.