2. Samsung Galaxy Nexus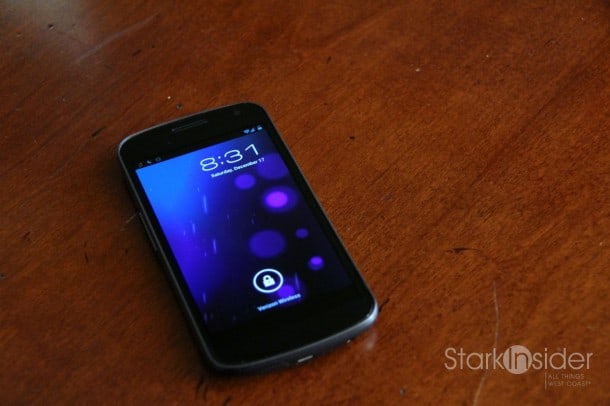 If you want ICS today, this is your only choice (unless you're one of the flash rom legion). Introduced late 2011, in somewhat confusion fashion, Samsung proved once again that it makes solid hardware. Check out that curved glass! And that hi-res 4.65″ HD Super AMOLED (1280×720, 316 ppi) is quite lustworthy.
The new Roboto font and overall look of ICS is a huge step in the right direction for Android. In my tests I called it a refined, but not perfect Android. Its Achilles heal is battery life. If you're used to watching your juice, and are careful to keep a charger handy, then you might not really care. In that case this is probably your phone of choice, eclipsing the Maxx as the best Android smartphone on the market today.
Samsung Galaxy Nexus: $299 Verizon Wireless. Research price – Only $99 Amazon Wireless.