DPReview (Digital Photography Review) has spoken. In a hot-off-the-presses and highly anticipated review the team have officially given the new Fujifilm X-T3 a score of 88% and awarded the mirrorless camera Gold.
Those that follow these sorts of camera reviews will know that's high praise. One of my favorite camera sites, DPReview is generally known to be pretty stingy when handing out scores. Those shopping for a high performance hybrid stills and high performance 4K video mirrorless camera in the sub $2K USD range should short-list the X-T3. Others to consider in this segment include the Sony A7 III (full-frame, E-mount)  and Panasonic GH5 (MFT). Stretching your budget could get you into the new Canon EOS R (full-frame, RF-mount) — I'm not exactly convinced by its middling video performance though stills are predictably outstanding.
I found the conclusion particularly on point. Richard Butler and Jeff Keller write:
"The Fujifilm X-T3 is arguably the best stills/video camera on the market right now. More expensive full frame cameras will offer better still image quality and cameras with in-body image stabilization will be easier to shoot video with, but nothing offers this balance of image quality and movie capability in a single package."
Yep. I tend to agree. Based on my (limited) hands-on testing and shooting the wunderkind Fujifilm X-T3 over the weekend in San Francisco I came away with pretty much the same feeling.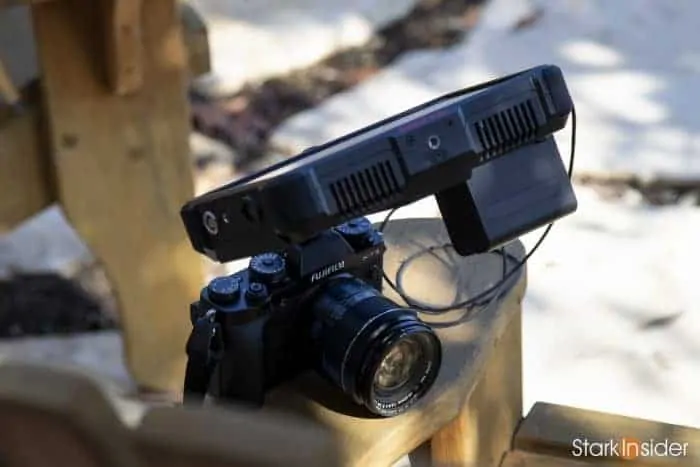 If you want high quality stills (26MP sensor) and excellent video/movie-making capability then the X-T3 could very well be the best APS-C camera on the market today. It checks off a lot of boxes. Dual SD cards. 10-bit video. 60fps. Log (F-Log). Filmmaking tools such as focus peaking and exposure zebras. Decent battery life. Mic/headphone jacks and HDMI (micro) output. Compact and robust design. Traditional analog dial controls (that you may or may not prefer over the competition). And, of course, that magical Fuji image that many rave about.
For just high quality stills there may be better options depending on your needs.
You could save a bit and go for the still outstanding Canon EOS 80D with its incredible DPAF (Dual Pixel Auto Focus) and ubiquitous EF lens mount.
The Sony a6500 might be worth considering too in this price range, and it will give you IBIS as well (but, as I discovered when shooting during a trip to Paris and Iceland, it comes with a trade-off in the form of ugly jello, aka rolling shutter).
Finally, you could stretch your budget and go full-frame with the Sony A7 III, a highly regarded camera in its own right.
Best Mirrorless Cameras
< $3,000 USD

Stark Insider recommends:

(all prices USD)

Best for photography enthusiasts:

Hipster for a day. Canon EOS R with Canon 24-105mm f/4 R lens at Starbucks in San Francisco.

Canon EOS R ($2,299)
Sony A7 III ($1,999)
Nikon Z6 ($1,997)

Best for video purists:

Shooting landscape with the Panasonic GH5 and Atomos Ninja Inferno monitor.

Best hybrid for stills and video:

Sony A7 III ($1,999)
Nikon Z6 ($1,997)
Fujifilm X-T3 ($1,499)
For those interested in absolutely the best video I still continue to recommend the one-and-only Panasonic GH5. Especially now that Panasonic has dropped the price — a tempting price for a serious filmmaking package.
It's not just that the GH5 has amazing video specs such as internal 4K 10-bit 4:2:2 it's also that the entire ergonomic design is built around video first — buttons are exactly where you want them to switch focus modes, turn on waveform monitoring for example, or change frame rates on the fly (using custom buttons on the mode dial). Plus: best-in-class IBIS. Also, I appreciate the MFT mount as it offers a vast number of options when it comes to lenses. You can pop a Metabones Speedbooster on there and use all your existing EF lenses. Or go vintage with B-mount. Creatively very handy!
Fujifilm X-T3 Articles
on Stark Insider
Keep in mind, while full-frame is nice for certain projects (landscape, low-light) it's far from necessary for narrative shoots (music videos, filmmaking, etc.). APS-C is absolutely fine in that respect, and Super 35 has been the Hollywood standard for years. So while manufacturers might push us to more expensive FF models, I think it's important to always consider what tool will be best for any particular job. Heck, it might even be your smartphone.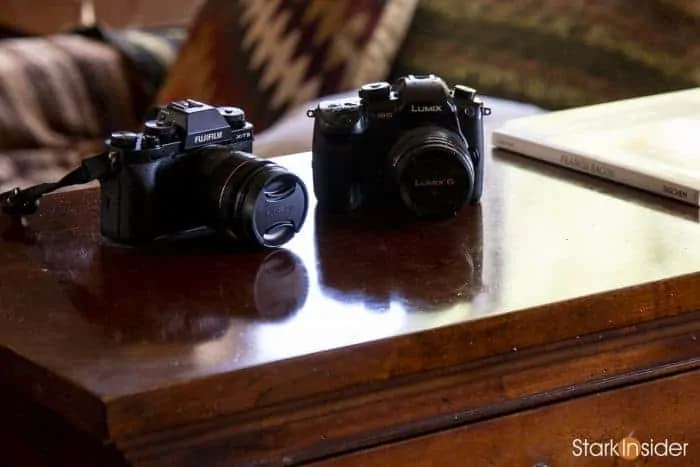 Again, for the record, if you want both impressive stills and video in one package then the Fujifilm X-T3 is pretty amazing. You can read more about my first impressions of the X-T3 on Stark Insider.
The full X-T3 review is now up on Digital Photography Review.
At only $1,499 USD for a camera this well built, and with such beautiful design (be aware there's no PASM dial), and incredible specs including outstanding 4K 10-bit video, we can only say that Fujifilm pretty much knocked this thing out of the park. A nice surprise in the camera world for 2018.