Here's a few absolutely, definitely, positively non-scientific comparison photos taken by the Canon EOS R and Fujifilm X-T3. Jump below to see the street shots.
I rented both over the past few weekends and wrote up my first impressions of each (EOS R first impressions | Fujifilm X-T3 first impressions).
With the recent wave of mirrorless cameras I was curious to see how they fared, especially compared to my venerable Panasonic GH5. I'm predominantly interested in video — but photos are sometimes important depending on the project which means I sometimes need to lug around my 80D. I think I'm starting to see the hybrid/mirrorless appeal… finally.
I've been shooting for about 12 years for Stark Insider on Canon DSLR, before switching to the GH5 in 2017 [Stark Insider YouTube Channel]. How would this new crop of mirrorless cameras compare? I am specifically interested in the Canon EOS R, Fujifilm X-T3 and Sony A7 III. Yes, they're at different price points, and, sure, the EOS R and A7 III are full-frame while the pretty little Fujifilm is APS-C. Still they're relatively close in price, and worth considering if cross-shopping.
Each Saturday morning I embarked on a coffee walk, taking random photos on the way. The route takes me down 17th Avenue towards Kansas in San Francisco, from the edge of Dogpatch and into Potrero Hill. Lots to see — including the Anchor Brewing facility!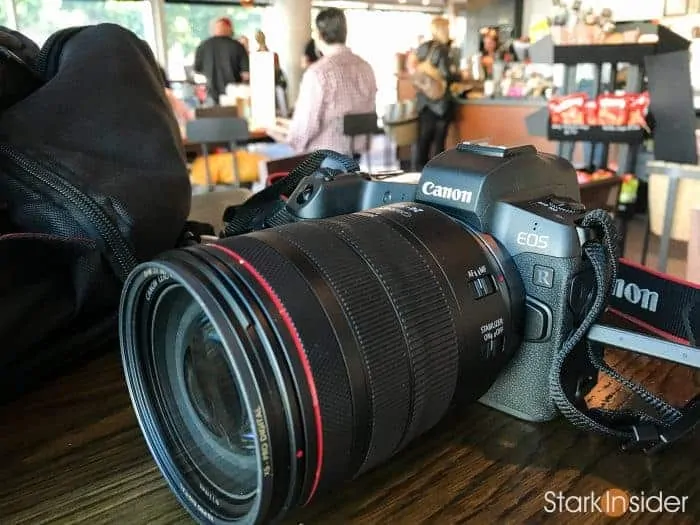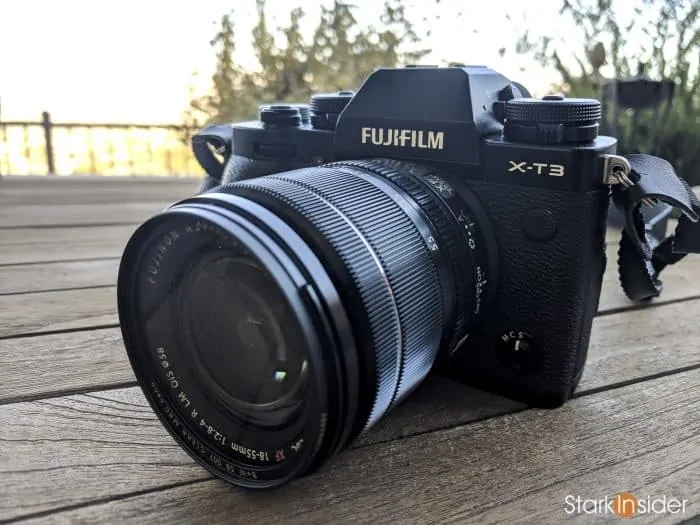 I shot in full Auto. These are straight out-of-camera JPGs. Of course, compositions and exposures are slightly different as these were different days. Again, let's not go internet crazy here. Just one guy's experience. Also, I used the 24-105mm kit on the EOS R and the 18-5mm kit on the X-T3. So there's that too.
Finally, keep in mind this is not a fair comparison price-wise.
The Fujifilm X-T3 with 18-55mm kit lens goes for $1,899 USD. Pretty amazing value for a killer APS-C camera with equally killer 4K video specs.
The Canon, meantime, is in a different price bracket. The EOS R with 24-105mm RF kit retails for $3,499. Gulp. The price of a full-frame sensor. Keep in mind, though, that's cheaper than the older 5D IV, which also uses a 30MP sensor. So either this new Canon is an incredible value, or too damn expensive. Your opinion on this is probably relative to the camera world you live in — especially if it be APS-C or full-frame.
My quick take on these photos:
Canon seems brighter and punchier, with more contrast and saturation.
Fujifilm is muted, less dynamism. But pretty colors too and a certain style/look that I find hard to put a finger on let alone describe with words.
In the end I think these are both phenomenal cameras. I find the photos from the EOS R and X-T3 far more pleasing than anything I've ever gotten out of my GH5. Video? That's a different story for another day.
Clinton's San Francisco Coffee Walk:
Canon EOS R vs Fujifilm X-T3
Straight out of camera JPGs. No processing, except to resize file and add watermark in Adobe Lightroom. No ND. Just B+W clear filter on both. Cameras rented via LensRentals.
Fujifilm X-T3 with 18-5mm kit lens. (my first impressions)
Canon EOS R with 24-105mm kit lens. (my first impressions)
TROVE AND JUDSON PACIFIC-MURRAY
X-T3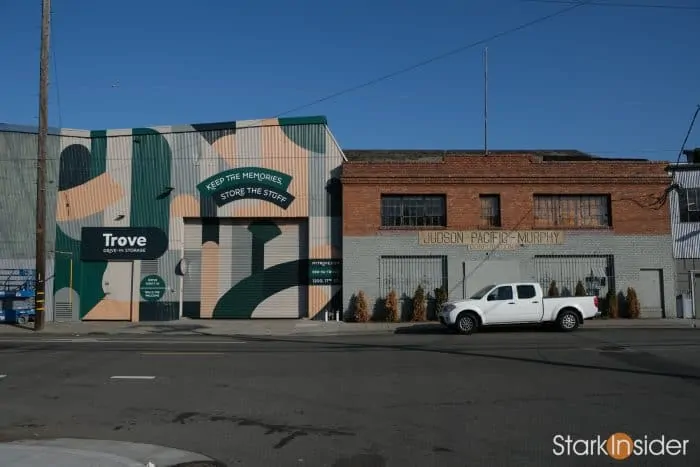 EOS R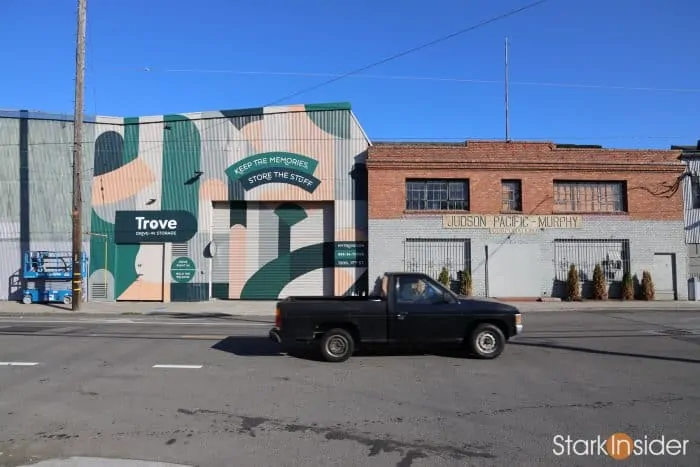 SAN FRANCISCO SKYLINE
X-T3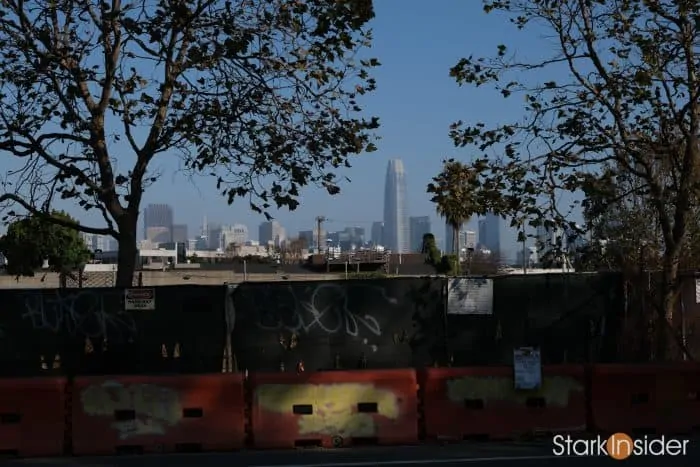 EOS R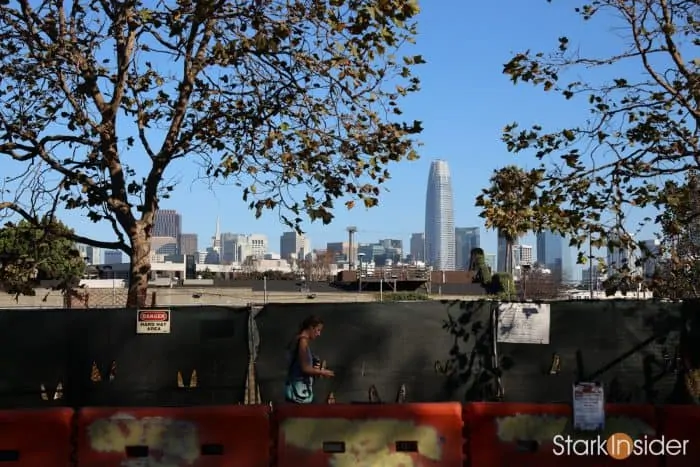 ANCHOR BREWING
X-T3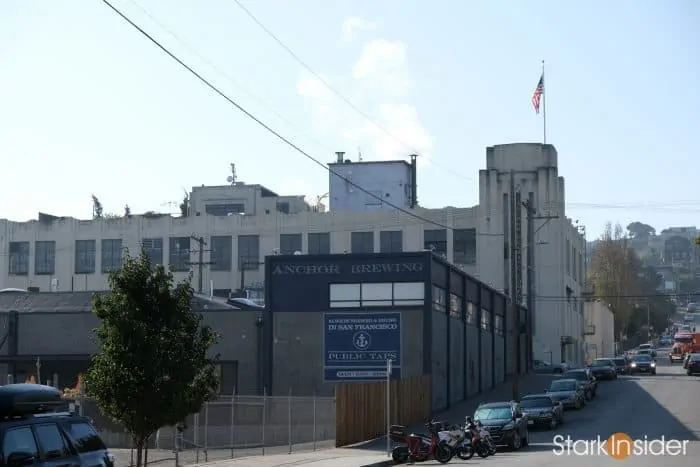 EOS R
ARCHITECTURE
X-T3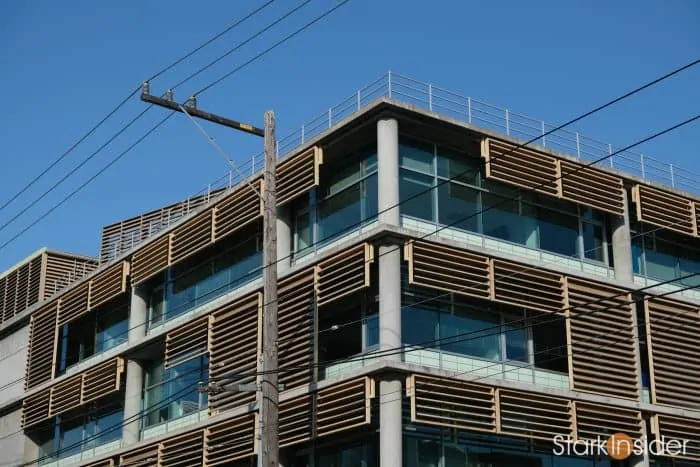 EOS R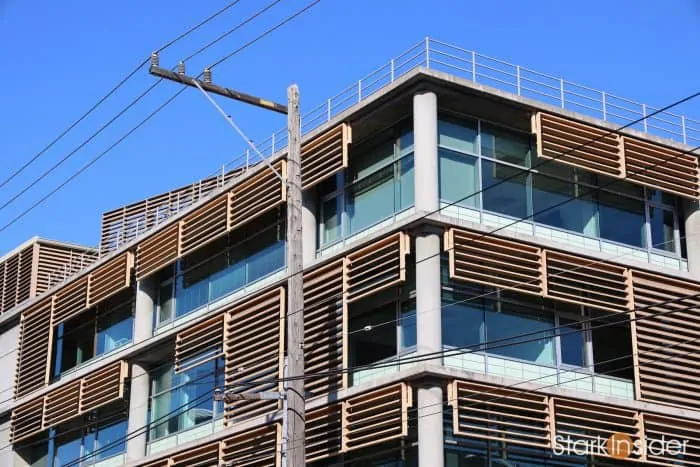 COFFEE!
X-T3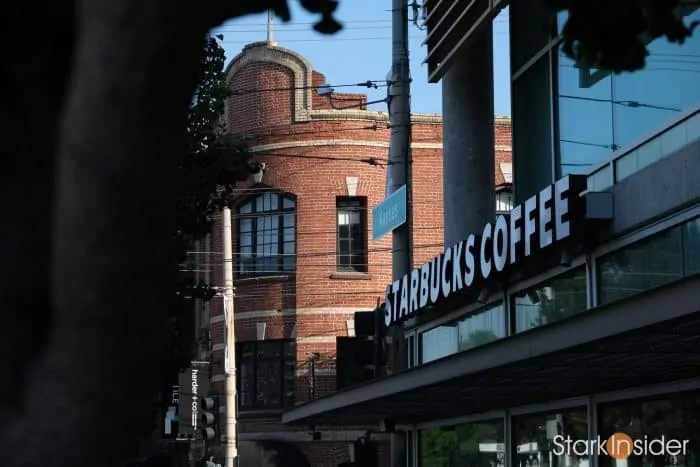 EOS R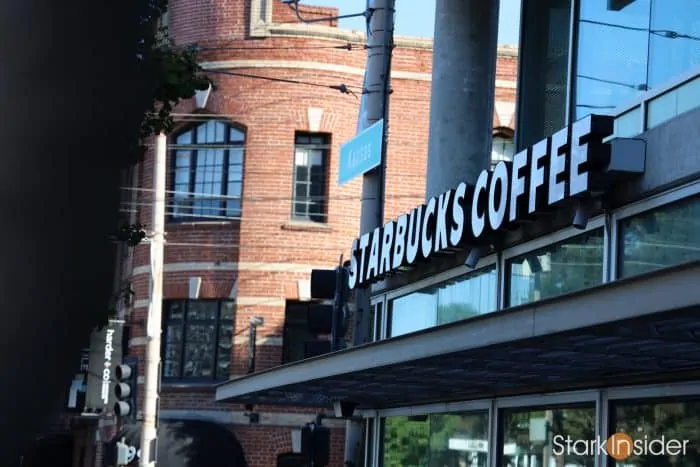 Final Thoughts
Thus concludes today's non-scientific, sort of random camera test between the Fujifilm X-T3 and Canon EOS R. These are both outstanding cameras. We're spoiled to have so many high quality (albeit, pricey) options.
I'm no pixel peeper, but I think the full-frame sensor does prove itself and resolves more detail. However, I love the look of both. I found the ergonomics easier on the EOS R, but I'm sure learning the non-PASM mode approach that the Fujifilm would have its own rewards.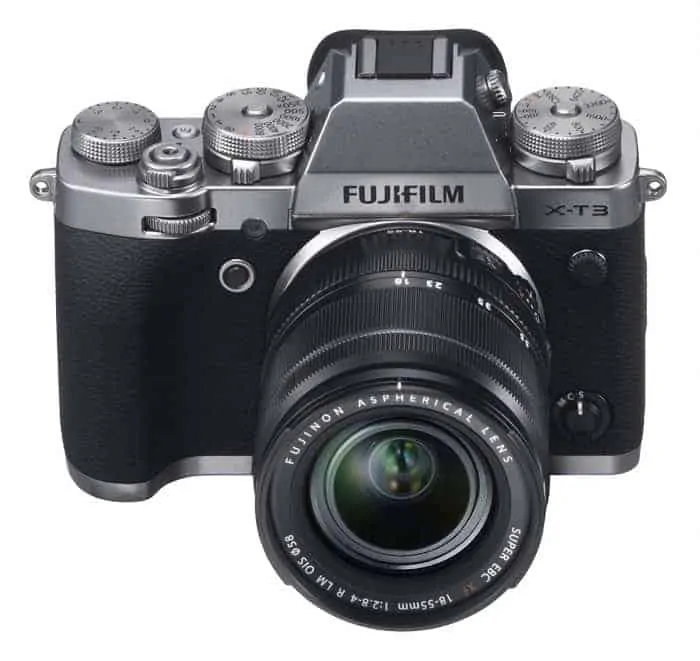 Both of these cameras kick my GH5 and its 20MP and so-so AF to the curb when it comes to photos. I'd still pick the GH5 every day, every time, though for serious video — and those that don't really care about stills so much. I'm not about to sell my GH5 anytime soon. Panasonic's IBIS is insanely good and with internal 10-bit 4:2:2 it's simply a mirrorless video beast, even 18 months or so after release.
Regarding the EOS R, it would be my pick for photo-centric users who occasionally do video on the side. Ergonomics are A+ though the M-Fn touch bar may take some practice. Plus: flippy screen!
And the Fujifilm X-T3?
I think the X-T3 is pretty much the ideal APS-C hybrid. Those who want amazing 4K video and high quality photos, well this is the winner I think. Just be sure you're okay with Fuji's approach to PASM first (there's no dedicated mode dial like you'll find on Canon, Sony Panasonic or Nikon) and aren't already deep into EF/EF-S glass. So, maybe save the money from a costlier — and perhaps not necessary depending on the type of work you shoot — full-frame and invest in the X-T3 plus an external monitor and/or X-mount lenses.
Coming next on the incredible can't miss camera stuff on Stark Insider: the Sony A7 III.