Mirrorless is big this year. Canon and Nikon both entered the full-frame mirrorless market for the first time with the EOS R (Stark Insider hands-on first impressions) and Z6/Z7 respectively.
Earlier in 2018, Sony yet again expanded its impressive — and market leading — mirrorless line-up with the well-regarded A7 III. Stay tuned, next weekend I'll finally get some hands-on time with that camera as we take a momentary break from shooting Stark Insider videos and spend our days (and nights) in the edit bay.
But for now, the mirrorless I'm eager to test this weekend is the brand new Fujifilm X-T3 (body only via Amazon).
It's mirrorless, yes. But full-frame, no. While others are going with bigger sensors, Fuji is going APS-C. The result is a 26MP sensor and thanks to a fast processor some truly impressive video specs (my primary interest).
Another thing Fuji does different from the others is that top plate. There it's all about dials, lots of tactile feedback options and things you can do without having to look at an LCD or dig into menus. Whereas with the EOS R, Canon is less about dials and old-school looks, with the X-T3, Fujifilm appears to be doing the opposite. Handle both cameras and the differing philosophies are obvious and immediate. Is one better than the other? Too early for me to say, but this is certainly about personal preference.
Fujifilm X-T3:
Key Specs

26.1MP APS-C X-Trans BSI CMOS 4 Sensor
X-Processor 4 with Quad CPU
UHD 4K60 Video; F-Log Gamma & 10-Bit Out
2.16m-Point Phase-Detection Autofocus
0.75x 3.69m-Dot OLED Viewfinder
3.0″ 1.04m-Dot Tilting LCD Touchscreen
Extended ISO 80-51200, 30 fps Shooting
Bluetooth and Wi-Fi; Sports Finder Mode
Weather-Sealed Magnesium-Alloy Body
I'll have more to say shortly about the Fujifilm X-T3 as I'll be taking the little beauty for a shoot in San Francisco this weekend for Stark Insider.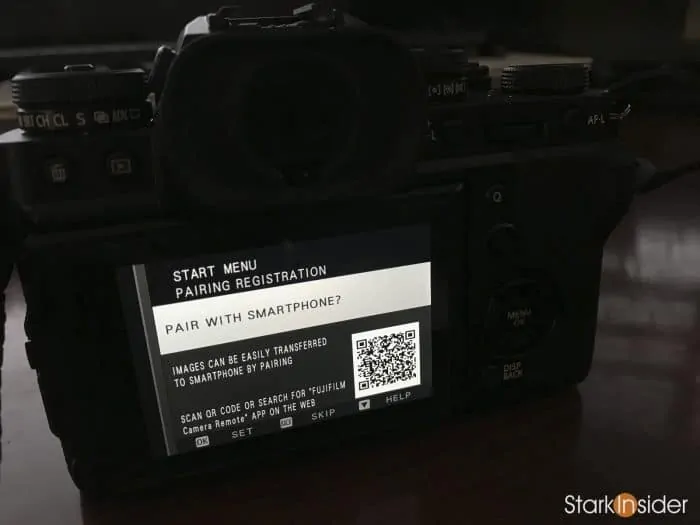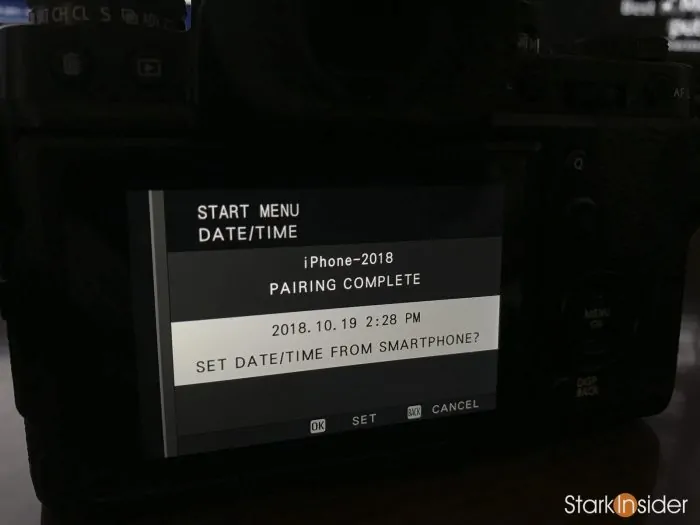 I've been a die-hard Panasonic GH5 video shooter since it was released in 2017. With all the buzz about mirrorless and full-frame this year I just had to test out the latest from Canon (EOS R), Fuji (X-T3), and Sony (A7 III). I'm curious to see if any of the new models are able and ready GH5 replacements for shooting 4K video. So far I've spent time with the EOS R and given its single SD card and less than ideal video specs I highly doubt I'd ever choose it over the GH5 when shooting on-the-go.
Meantime, here's my first impressions of the X-T3 which just arrived courtesy LensRentals: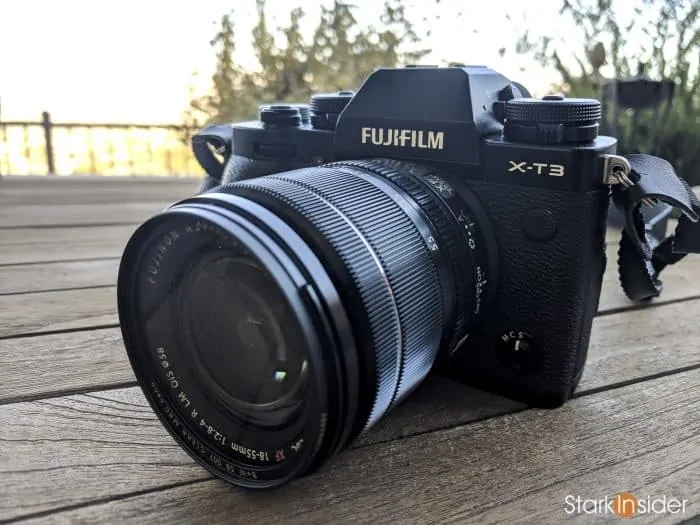 The X-T3 is built like a tank, really impressive build quality
Feels solid in hand, easy to hold
Looks beautiful (my sample is black, but I'd opt for the retro silver model if possible, so cool looking)
Grip is decent, but not as deep as the GH5 or the EOS R — not too big a deal, but so far I don't find it as comfortable
Super easy smartphone pairing. Turn on the X-T3 for the first time and it guides you through a simple process that connects your iPhone or Android via Bluetooth and an app. I like this approach. Given the importance of social media (especially Instagram for photos) it's increasingly important to have fast and easy ways to transfer photos to phones. Other manufacturers should take note of what Fujifilm has done here.
I'm not so sure about all these dials on the top plate. I thought for sure I'd love the quick, manual operation with tactile feedback. Instead I find myself longing for the positioning of the joystick/AF mode/dial modes as found on the GH5. A little unfair that first impression given I've had the X-T3 for less than a day. Still, I didn't have this muscle memory issue when I first picked up the EOS R — that was immediately familiar, aside from the quirky M-Fn touch bar. Also, there's no traditional mode dial on the X-T3. So things like aperture and shutter priority, manual and program mode aren't right there when you need them.
Menu system is fantastic and intuitive — also, if you pair your phone, the X-T3 automatically grabs the time and date from there. Brilliant!
The LCD is not flippy. Too bad. I did spend a long trip with a Sony a6500 to Paris and Iceland and that camera too can only angle up or down, and I did get used to it. Besides you can always connect a small monitor via HDMI and position it however you like, plus benefit from 10-bit 4:2:2 files.
Keep in mind this is a phenomenally feature-packed 26MP stills and video hybrid for "only" $1,499 — that's considerably less than the EOS R and A7 III.
Notably absent is IBIS. However, that never caused an issue for me in the past shooting videos on Canons (T2i/60D/70D/80D) for Stark Insider. I simply made sure to either use a lens with IS, or when using primes and lenses without it, to simply use a tripod.
More on the super-sexy X-T3 shortly.
A final thought:

The funny thing is that I tend to compare every new DSLR or mirrorless camera I test with the Panasonic GH5. It's kind of like when car magazines compare a new sports car to the Porsche 911. Or when entry cinema cameras are compared to an Arri or RED. You quickly begin to realize why certain products are benchmarks for every other product.
Research/Buy: