Sony mirrorless cameras have been kicking up lots of dust over the past few years. It seems as if many former Canon DSLR traditionalists have made the "switch" while some, like me, are contemplating a move to mirrorless, but aren't entirely yet convinced it's the right move. Meanwhile, despite what bloggers and those on forums are suggesting, Canon seems to be doing just fine when it comes to market share and innovation (at least as measured in form of granted patents).
So, it was an interesting experiment for me — giving mirrorless a go after so many years on Canon DSLR.
On this European trip — to Paris and then Iceland — I had to pack light. After researching for a few days, and scouring the market, I opted for a Sony Alpha a6500 mirrorless camera. Lighter than my trusty Canon EOS 80D, the a6500 also offered some nice differentiators: IBIS (5-axis in-body image stabilization), 4K video recording, a compact design, videographer tools (focus peaking, histogram, zebras), and log shooting (Sony's well-regarded S-Log3 Cine, in this case).
All told, the a6500 seemed to best the 80D. On paper.
And that part is key. On paper.
But what about in the field?
All the specs in the world don't matter if you miss that shot. Or flub something because the camera's ergonomics aren't quite right.
I spent the last three weeks shooting like a madman with the Sony a6500.
I went into cafes and down back alleys in Paris. Up icy stairs to a frozen waterfall while sleet rained down in Iceland. All the while I snapped photos, and shot run-and-gun style 4K video. Record. Record. Record. I had loaded up on SD cards, brought a few 4TB drives along in my camera bag, so I figured to, in the words of Werner Herzog, "capture the moment" — however wonderful, banal, or random.
Sony Alpha a6500: First Impressions From a Canon DSLR Guy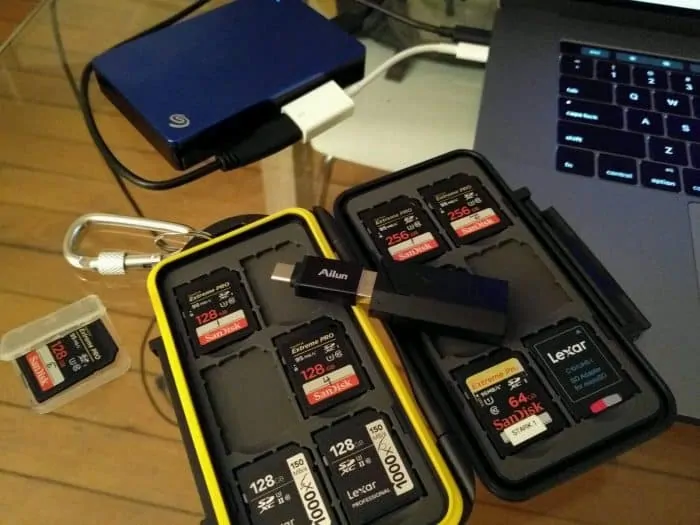 On this last day, as I review my footage, quickly Lightroom a few RAW images, and play around with some a6500 4K footage in Premiere Pro, I have some initial impressions.
First, I've posted some photos and videos shot with the Sony a6500, and then share some first impressions below.
Sony Alpha a6500: Photo Test
A few selects from my recent trip to Paris and Iceland. Shot with a Sony Alpha a6500 and Sony 18-105mm f/4 telephoto lens (quite good).
Sony Alpha a6500: Video Test
Random dailies or outtakes from several shorts I'm in process of editing. Also, shot on a6500 with 18-105mm lens
3 DAYS IN PARIS – "Rue Lebon"
3 DAYS IN ICELAND – "Blue Lagoon"
Lagoon is shot with GoPro, followed by a6500 for end sequence.
3 DAYS IN ICELAND – "Ice Cave"
Sony Alpha a6500 vs Canon EOS 80D: Winner Takes All
If I had to take a camera on a second trip, would I again choose the Sony a6500?
The answer is not so easy.
While I do appreciate its compact design, and I am impressed with the all-in-one lens that is the Sony 18-105mm, there's some real issues that cause me to take pause. For my particular shooting style these are: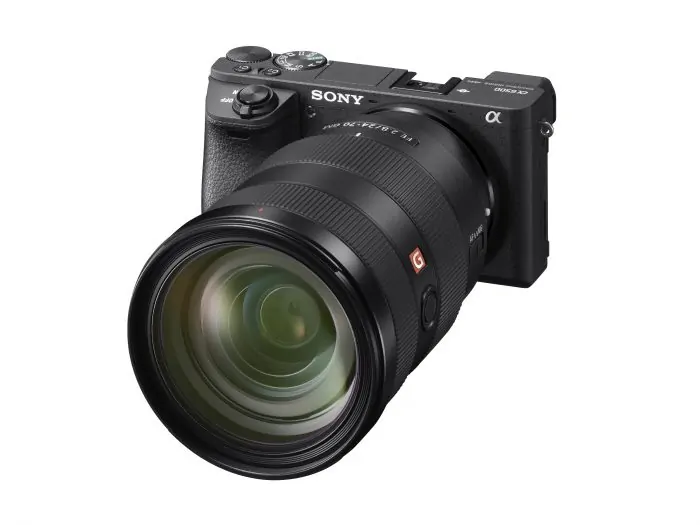 Over-heating: On more than one occasion I got the dreaded temperature warning icon on the a6500. This despite the fact that I'm not a long take shooter… most of my clips are under 3 minutes. I hit record. Get a quick scene. Stop. Move on. I can perhaps understand the over-heating issue if I were shooting a 25-minute segment, say. But for what I was shooting, and while in cold Iceland, still getting over-heating?! Not cool. Literally.
Jello: If you've never heard the term "rolling shutter" before, shoot with a Sony Alpha camera and you'll learn very quickly Basically, it's short form for Jello. If you pan the camera too quickly, the image will distort. Badly. In reality, all cameras do to an extent. That's because the camera is processing all the data, typically from top to bottom of the frame, to render the image. A slow processor and large bits of data (4K, for instance) will conspire to exaggerate this unwanted effect. In my experience, Sony mirrorless cameras are some of the worst offenders in this regard. It can make action shots and fast pans unusable.
Terrible Ergonomics: There's a reason why the classic DSLR body design has lasted for so long. It just works. Pick-up a Canon 80D or 70D or 5D or Rebel or just about any Nikon body and you know it: it just feels right in the hand. The same can not be said for the rangefinder design of the a6500. For instance, in place of typical "twin dials" (seen on most Panasonic and Olympus bodies) Sony has opted for a single context-based dial on the top, with the secondary dial being the one on the back (the one also used to navigate the menu). In most shooting situations this is awkward at best. You'll likely need to re-position your hands to properly adjust the controls while shooting, resulting in some botched shots. Another poor design choice by Sony: check out where they placed the record button. Bizarre.
Poor Battery Life: Truth be told, I didn't find the a5600 battery life as bad as I was expecting; this coming from a guy who has a fair amount of experience shooting RED and Blackmagic. Still, it wasn't great. Granted that's true of most mirrorless cameras. Solution: a bag of batteries. Not too big a deal. But worth noting.
Touch Focus Using Your Nose: If you have a hawk-ish nose like me, beware. The touch-screen on the Sony a6500 may interpret it as a finger. This happened to me more often than not when using the EVF to compose shots. My nose would inadvertently brush up against the LCD and register as a manual focus point. I'd then have to hit the small "x" with my finger (not my nose) to cancel the spot focus mode.
Meanwhile, sure, the 80D doesn't have flashy 4K recording (which I still believe is mostly a red herring) or IBIS or high-frame rates. In my books, though, it gets many things right: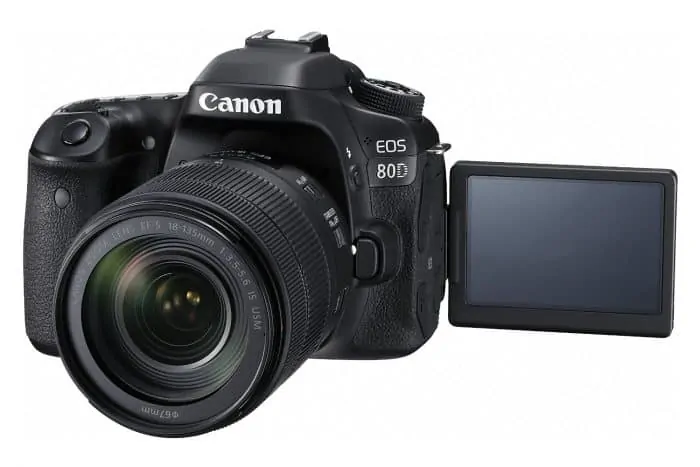 Fully Articulating Screen: Far easier to frame shots when shooting way up high, or down low, or on odd angles.
Best-in-Class AF: The Canon 80D focusing is still, in my experience, the best on the market. Touch a subject on the LCD, and the system responds almost immediately. Tracking is deadly accurate. Chances are you won't miss a shot with the 80D because of a focus issue. Though the a6500 is very good, it's not quite on par (yet) with the 80D.
Better Image Stabilization: Okay, YMMV. Yes, the Sony a6500 has 5-axis IBIS. With an OSS-based Sony lens to match (like the 18-105mm I used extensively on my shoots in Paris and Iceland) you get massive amounts of assistance. For whatever the reason, I still find the 80D with Canon 18-135mm or 24-105mm lenses to produce more stable results. Not sure why. Maybe it's because the 80D's body is bulkier? Whatever the case this is an example where working in the field produces more fruitful results than spending days hyper analyzing forums and specs. If it works for you it works for you. If you had different results — a6500 vs 80D or some other Camera — I wouldn't disagree. We all shoot differently. This is just one guy's experience!
That Secondary Screen on 80D Helps: In some way it's a charming anachronism. Yet it has wonderful practicality. You may not realize it until it's gone. That would be that classic little screen that sits atop the 80D, next to the shutter button and various other controls. There you'll find useful information, available at a glance, pretty much all the time. ISO. Battery. Shutter speed. Aperture. Helpful stuff. Take it away, and you're only source is the rear LCD. Not the end of the world, to be sure, but it's why something like the 80D is so darn practical.
Travel Video: Shot on Canon DSLR
Sony Alpha a6500: The Ideal Camera for Travel Videography?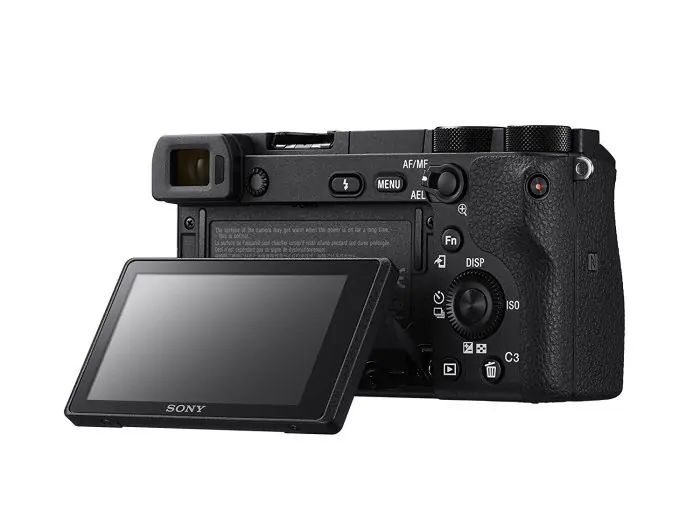 Is the a6500 the ideal camera for travel videographers? Maybe. Sort of. It could be. It just depends…
If you're in love with the idea of 4K, a compact body, and a hybrid that doesn't skimp on megapixels (the a6500 has a 24MP APS-C sensor which I found shoots terrific stills), then the a6500 should definitely be on your short list. Just beware its short-comings; they're not insignificant.
Then there's the competition.
Panasonic revealed the Lumix GH5. It looks incredible. So long as you can live with a Four Thirds sensor, the GH5 is surely one of the most interesting cameras we've seen over the past few years.
Also consider compact super-zooms.
The Sony RX10 III and RX100 V are superb all-rounders. As is the Panasonic Lumix DMC-FZ2500. As the lens is fixed on these models, you won't be able to switch to a cinema lens, or a low-light lens, or a special wide angle lens. But, in return you get a lot of versatility in a relatively small package. Definitely worth a look.
For me, though, if I had to take one camera to shoot video on a trip, it would still be the:
It's not the best spec-wise. It's not the best when it comes to video codecs. And it's certainly not the best when it comes to ground-breaking innovation.
But it's the overall best camera at getting the job done.
And that's what counts the most to me: a reliable camera that can take a beating in tough situations and always come back with great footage (stills and video). Gadget hounds and forum dwellers and pixel peepers will likely disagree. Good on you. It keeps life interesting.
At the end of the day, though, let's all remind ourselves that the camera is close to, if not, the least important thing. Lighting, composition, sound editing, acting (if applicable), directing, mood, story-telling and just about everything else is far, far more important in grabbing viewer attention and retaining interest than a tiny, slightly out of focus pixel in the lower-right part of the screen at 400% crop.
Sony a6500. Or… Canon 80D. Or… [insert camera model here]. Or… your smartphone.
Won't matter much. Your skill, though, does.
Happy shooting!