Panasonic today unveiled its plans for a late September 2.0 firmware download for the Lumix GH5 mirrorless camera. Here's some thoughts on the mega update that includes — count 'em! — 12 major categories of new features and improvements.
As if we needed another reason to love the GH5.
Today, Panasonic took the wraps off its upcoming firmware update. And what a doozy it looks to be.
We all knew expanded recording format options were coming. Panasonic said so at the GH5 launch. However, this update (Version 2.0), which Panasonic notes on its GH5 web site is coming at 'the end of September', not only delivers on that promise, but delivers all sorts of other goodies.
Basically, this is customer service done right. How often can you say a product you can buy gets better over time, instead of increasingly obsolete? Only a handful of companies that I know, most obviously Tesla.
What's new in the GH5 2.0 firmware update?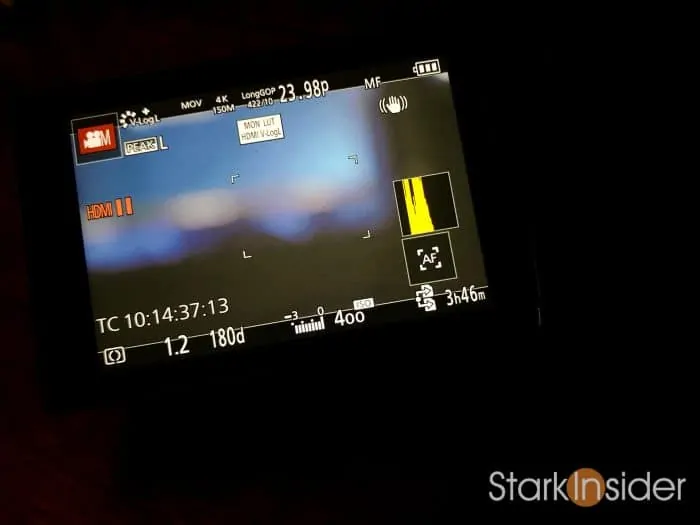 We get 400Mbps recording option for 4K (load up on memory cards!). Interestingly, Panasonic notes it's added a 'higher resolution' 4:3 video capture when shooting with anamorphic lenses. I look forward to trying this on the GH5 with my SLR Magic Anamorphot 1.33 50 anamorphic lens/adapter.
The biggest headline, though, is improved video auto-focus.
Hear that sound?
That's YouTube Vloggers everywhere celebrating. How well it will work we won't know of course until the tests come in — on YouTube. For me, not a big deal. I shoot primarily with manual everything, including focus. For times I need AF I use a Canon DSLR (70D or 80D) or C100 — the Dual Pixel AF is just too good, and nothing else on the market can touch it. Still, I'm hoping Panasonic has upped its AF game on the GH5. There are times when decent AF can really help save the day when shooting video.
I've been shooting a variety of video projects for Stark Insider with the GH5 since launch. So, it was with some surprise to see that v2.0 will improve on stabilization for hand-held video. Wow. It's already amazing. I shot this short video at SFMOMA all handheld with the GH5:
SHOT ON GH5: Edvard Munch. SFMOMA.
Panasonic Lumix GH5 with Panasonic G 12-35mm Vario Lens (Mark I). Handheld.
But there's more! Other GH5 improvements
That Panasonic can improve already on video stabilization boggles the mind. I think they're leading Sony and Canon in this regard… by far. Recently, I used the Sony a6500 for video projects in Paris and Iceland. I like the camera, but it's IS performance produces jello and a distorted image, even when not pushed to extremes. By contrast, the GH5 is relatively artifact free and clean. You can almost get away without using a tripod or gimbal in a lot of situations.
Other improvements as noted by Digital Photography Review and others include: Hybrid Log Gamma, USB tethering, improvements to 6K/4K Photo modes, a new wireless function, and bug fixes.
Unfortunately, GH5 2.0 won't give us frame guides. Best to still use an external monitor to frame your shots.
Also, no word on any changes to the GH5 user interface. Based on using the camera for a few months I'd like to see better overall organization of the menu items. Not a big deal, though. Once you set the camera the way you like it, there's little reason to dive in the spaghetti monster that is the GH5's UI. The custom menu (and modes on the dial) are your friends for rapid, on-location operation.
And here's a small, but critical improvement:
"The DISP.Button can be locked."
Thank you Panasonic. That takes care of the only ergonomic complaint I had about the GH5's body: located on the outer right side of the camera, the DISP button is too easy to accidentally press. This should solve that nagging problem.
All told, Panasonic listed 12 categories of improvements in the 2.0 firmware update.
GH5 is a Video Shooting Monster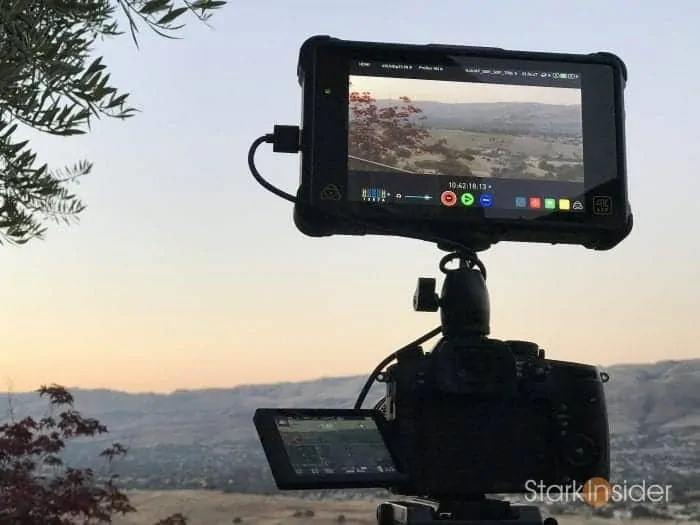 No doubt, Panasonic knocked it out of the park. And this from a lifelong Canon DSLR guy. Ah, days gone by.
Once I began shooting with the GH5 there was no turning back. Everything is here that you could possibly want: dual SD slots, 4K video with 60fps internal, 10-bit 4:2:2 color for creative color grading possibilities, decent battery life, the aforementioned dual I.S. that works amazingly well (best-in-class in my experience), well implemented focus and exposure assists, and… it goes on and on.
Panasonic GH5 on Stark Insider
That this firmware update adds even more functionality (and improves on some, notably video AF) is impressive. To have an active team of developers working hard to improve a product makes the GH5, at least so far, a sound investment.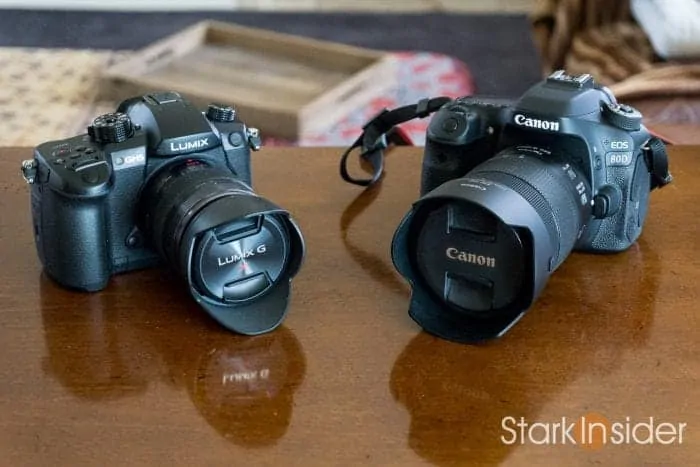 If you're serious about video, or are a filmmaker, a wedding videographer, a music video producer, and you haven't already made the jump, you definitely owe it yourself to at least short-list the Panasonic GH5 ($1,998 body on Amazon) for your next project.
More to come. I'm finishing up a few video projects — shot on all kinds of camera depending on the requirements including the GH5, Canon C100, RED Scarlet-W) that I'll be sharing soon here on Stark Insider. Then we're on location at the Mill Valley Film Festival (a short hop over the Golden Gate bridge North of San Francisco) to cover the action at the 40th edition of that stellar event.
Happy shooting!