Is the Panasonic GH5 worth the hype?
Based on what I've read it seems the mirrorless camera is receiving universal acclaim. A quick Google reveals that people are pretty much smitten by Panasonic's new flagship camera.
Digital Photography Review (the gold standard of camera review sites) gave the GH5 a score of 85% and a gold award. Perfect 5 out of 5 scores were awarded by Imaging Resource, Expert Reviews, and Pocket-lint.
Meanwhile user consensus at Amazon (50 reviews) and B&H Photo Video (66 reviews) have the GH5 sitting at about 4.5 out of 5 stars (i.e. very good).
In my experience, however, reviews are often a good indicator, but not necessarily definitive — we all use cameras differently and expect different things from them. Nothing really beats using a new camera on a project. It's usually only then, in the heat of the moment, after prepping hours for a scene and hitting record, that troubles emerge that conspire to sink your efforts or that little, previously unknown niceties help win the order of the day.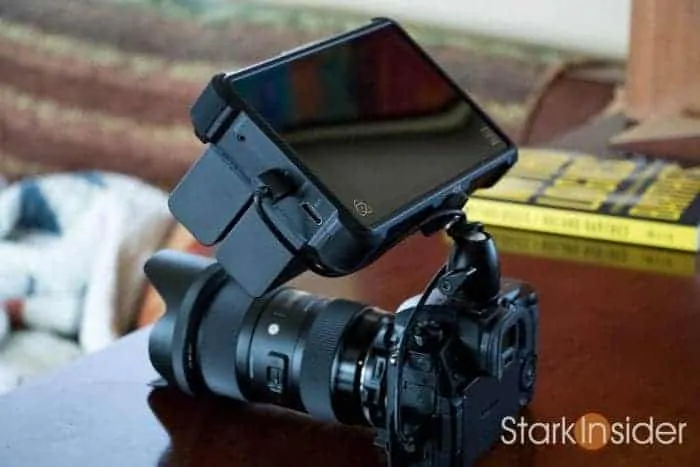 So I did exactly that and used the GH5 on a project.
I storyboarded a simple short film. Rounded up some low cost (many free) props: stuffed toys, a wig, a Stella beer bottle, and … my wife Loni Stark.
After spending a few days fiddling with the GH5, learning its ins and outs and programming the custom modes (C1, C2, C3) I was just about ready to go. Also, I installed the $99 V-LogL option as I planned to shoot as flat an image as possible and later grade it as best I could in Premiere Pro (FilmConvert plug-in and the Lumetri color panel) to give each scene the desired look.
We shot the short over a couple of weekends. Editing took a few weeks.
The result is called Crazy or Die:
SHOT ON PANASONIC GH5:
'Crazy or Die' by Clinton Stark
Panasonic GH5. Rokinon 35mm T/1.5 cine. Sigma 18-35mm f/1.8 ART. Genaray LED light panels with homemade purple and red gels. Edelkrone SliderPlus Pro and Pocket skater. Ninja Blade monitor. Manfrotto tripod. 
Panasonic GH5: How good is it for shooting video?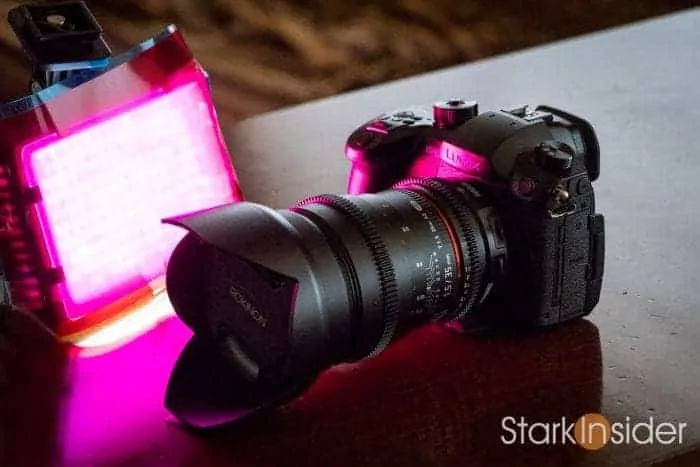 In my experience the GH5 definitely lives up to the hype.
It's not just "good" for shooting video. It's very good. Actually: "outstanding" might be the more appropriate superlative.
Over the past 10 years, I've been shooting video here on Stark Insider using primarily Canon DSLR camera bodies. From a Rebel T2i to a EOS 60D, then upgrading to the wonderful DPAF found on the 70D, and, most recently, to the 80D.
Ask me two years ago — heck, even a year ago — if I were to ever leave Canon for a mirrorless from Panasonic (or Sony) and I'd wonder, what?! are you the kind of person that keeps gold fish in the fridge?! Holy Jumpin' George. No way!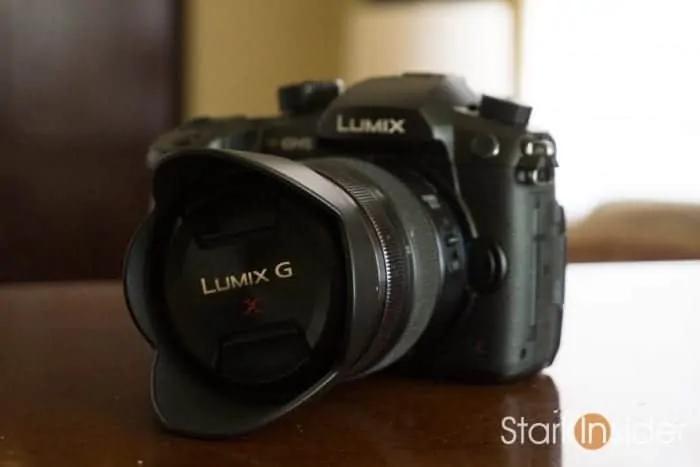 If you've followed my latest GH5 articles on Stark Insider you'll already know that I think it's a winner all around. For those just catching up here's the quick recap of key features that will likely keep me coming back to the GH5 time and time again for Stark Insider videos:
Why the GH5 make sense for shooting video

Outstanding 5-axis IBIS — Really, really good results I can use a non IS lens such as the Rokinon 35mm or Sigma 18-35mm (as I used in short film above) and get stable, clean footage. Wow.

Dual SD Cards — I use to record simultaneously so I always have a backup on set. Piece of mind.

10-bit 4:2:2 — Color grading is by no means my forte, but I did definitely notice the difference. I could do more with the GH5 files then, say, my 80D, in terms of color grading, exposure correction, and the like.

4K — I've long suggested that 4K is a bit of a red herring. I still feel mostly the same. But, I have to say, working with 4K on a 1080p timeline does afford so much creative potential. I recently shot a short lifestyle video at Pebble Beach Food & Wine. I went widescreen (2.35:1) to give it a fashion film feel. 4K gave me lots of freedom… I may (slowly) becoming a believer.

Extended Teleconverter — This is handy. Enable Ex. Tele Conv in the menu and, voila, you get a 1.4x extension on your lens without image degradation (I wrote about more about this feature on Stark Insider). A wonderful bonus for capturing closer shots when you don't have time to change lenses.

Custom Buttons Everywhere — It's overwhelming at first, but give it a few days and soon you'll likely appreciate all the different ways you can customize the GH5. I like that I can push the front button (next to the lens mount on the right) and get a waveform monitor. Up top I can get Ex. Tele with a custom button. And on back I can turn the horizon level on/off easily. Basically, you can pretty much setup the GH5 exactly how you want it.

The image — Surprise! Footage out of the GH5 looks (far) better than I was expecting. I had already resigned myself to the fact that it would be video-ish and too digital. Back to Canon! Not so fast. It actually looks good to my eyes. Not RED for sure. But tweak a bit in post and it can look the part.
There you have it. Pretty good stuff.
About the only thing I can think of where the GH5 falls short is auto-focus.
Canon is simply best-in-class with DPAF (Dual-Pixel Autofocus) and the ability to track moving subjects accurately. For Vloggers I think the 70D or 80D would probably make better choices. Many, though, swear by the GH5 for Vlogging. To each their own. For me, average AF performance is not a big deal. I shoot all manual anyways: manual WB, manual aperture, manual ISO, manual focus, and manual just-about-anything-else.
A Camera is Just a Tool: Everything else is more important so don't let paralysis-analysis kill your creativity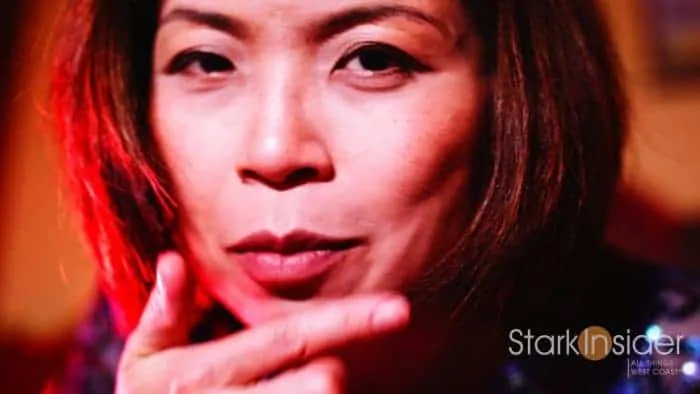 All that aside, the camera is just a camera. A tool. Everything else — everything — is more important on a production, be it a big Hollywood spectacle or just a little short film made by two people on the weekend, like we did with Crazy or Die.
Lighting. Composition. Camera movement. Wardrobe. Sound.
And, of course: Story.
All, far, far more important than the camera.
My suggestion would be to stay within budget. Don't pixel peep. Shoot a video with whatever camera works for you. Whether it's the smartphone in your pocket, an inexpensive but more than capable model like the classic Canon Rebel T2i, or a more expensive feature-laden powerhouse like the GH5, you'll probably be best off if you just start shooting, Then shoot some more. Get out there, have fun, and treat the timeline as your canvas.
Happy shooting!