A look at the Panasonic 12-35mm and GH5 for videography and filmmaking. How good is the native MFT lens? I shot a video at SFMOMA to find out.
So far I've been flat out amazed by Panasonic's new GH5. It's my first foray into mirrorless and micro four thirds, and I can't deny that it's made me re-think how we shoot videos here for Stark Insider. That means the Canon EOS 80D will likely be relegated to stills duty. For a lifelong Canon DSLR guy, consider me slightly shocked.
For video, it's GH5 all the way — there's just too much to like.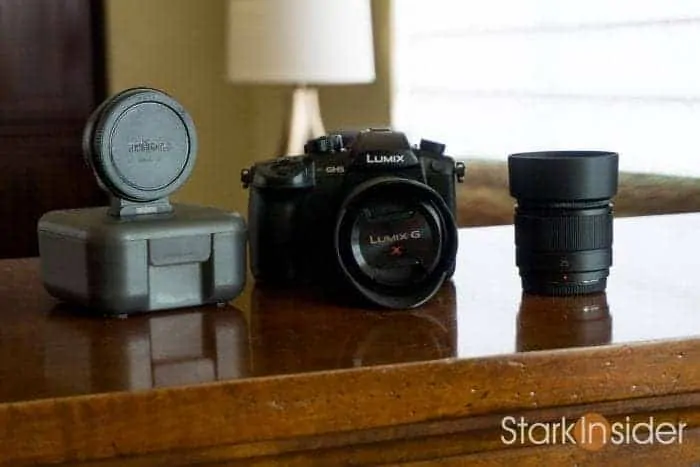 I've come to really enjoy shooting video on the GH5 using a Metabones/EF lens combo. Specifically: the Metabones Ultra (.71) and the storied Sigma 18-35mm f/1.8 lens. What a combo! It is a little heavy. But I find that it can help stabilize the camera. The Sigma doesn't have IS, and that's where the GH5 steps in (where my 70D and 80D could not help) and does the heavy lifting by automatically stabilizing in camera. It works amazingly well. I shot a short film Crazy or Die mostly handheld with the GH5 and was thoroughly impressed with what you could achieve without a gimbal or tripod.
But what about native MFT lenses?
Fortunately I own a Panasonic 12-35mm f/2.8 (Mark 1) lens that I bought a while back to use on a Blackmagic Micro Cinema Camera (beautiful image, poor ergonomics). Finally I decided to go native, and try shooting a video segment with the GH5 and 12-35mm. Handheld. Nothing else.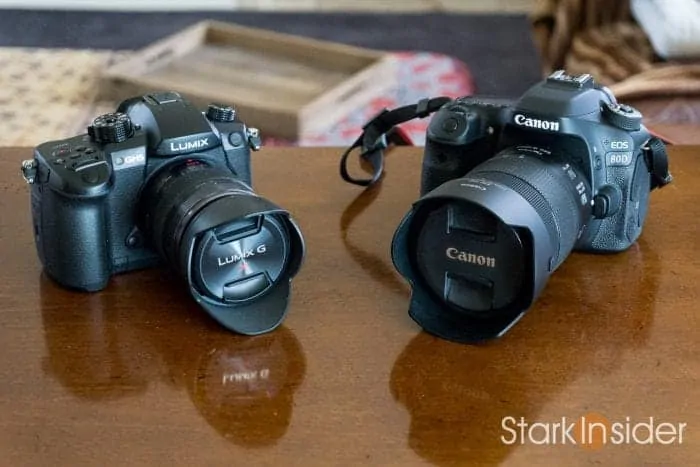 So to see how the 12-35 lens performed I took my GH5 to the San Francisco Museum of Modern Art and shot a segment at the exhibition for Norwegian artist Edvard Munch (video below).
Video Shot on GH5 with Panasonic Lumix G 12-35mm f/2.8 I Lens
Edvard Munch. SFMOMA.
Exhibition: "Edvard Munch: Between the Clock and the Bed"
Location: San Francisco Museum of Modern Art
Gear: Panasonic GH5. Panasonic 12-35mm f/2.8 Mark I. VLog-L. A willing wife.
Turns out it's also an impressive combo — at times, maybe even more so than the Metabones/Sigma duo. That's primarily because the 12-35mm has IS built into the lens, and, as many already know, the GH5 can really step up its stabilization game when working with such a compatible lens and offer up Dual IS. In this mode, you benefit from lens stabilization and in-body stabilization. Welcome to the future!
Image-wise I was surprised at how nice the footage looked. Mostly clean (but not always, especially in low light — limit of the small MFT sensor). Bright. Nice details. But also not artificially sharp.
Images from Edvard Munch. SFMOMA. from footage shot on Panasonic GH5: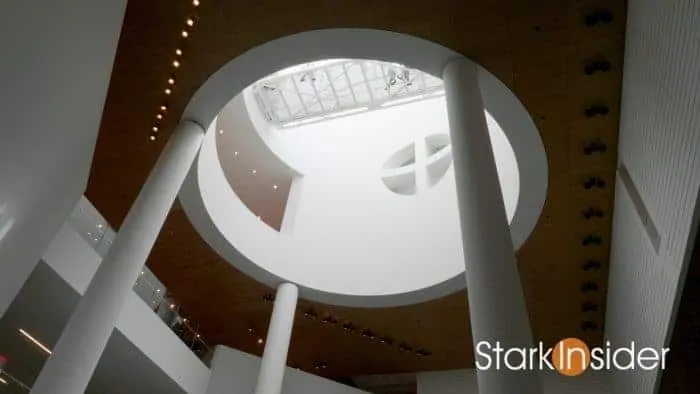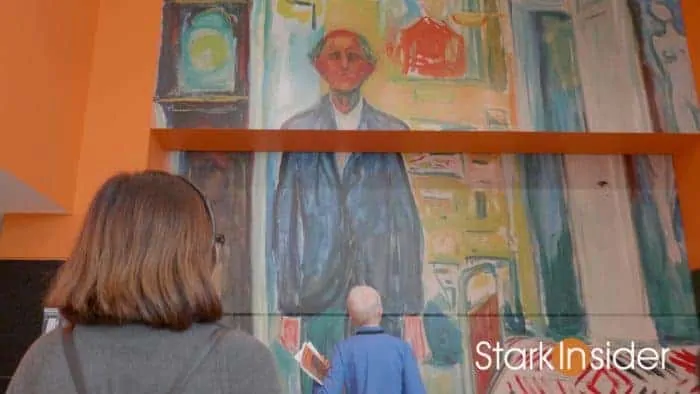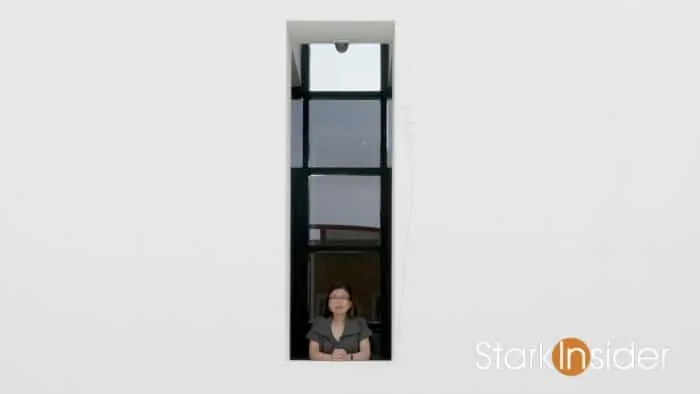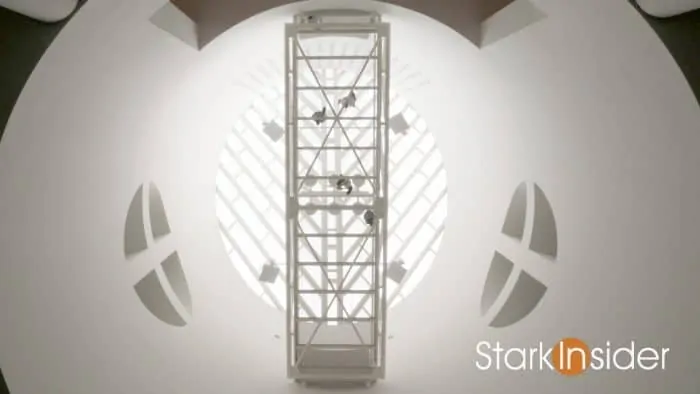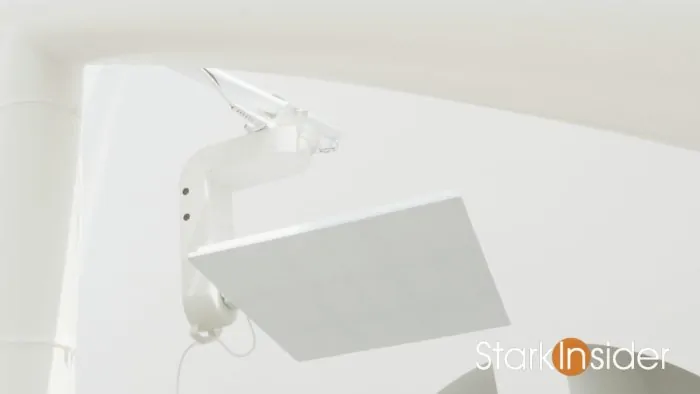 Some say the native Panasonic MFT lenses look "clinical" and I'd probably agree; though it was especially well-suited for the modern, stark architectural details of a museum.
I still feel the Sigma 18-35mm is slightly more cinematic (or filmic, choose your favorite word of the day) and can perform better in low light. But that's splitting hairs.
Panasonic GH5 on Stark Insider
One thing to watch for when shooting video with the Panasonic 12-35mm is the focus ring. It's fly-by-wire. In my experience, you lose a little bit of that satisfying mechanical feel. But with the GH5's focus peaking turned on (I use yellow) I quickly became accustomed to it. For run-and-gun and events and wedding videography this lens will be quite good I'd imagine. For narrative filmmaking, though, I'd still opt for primes with traditional focus rings.
Back to the original question then:
How good is the Panasonic Lumix G 12-35mm f/2.8 lens?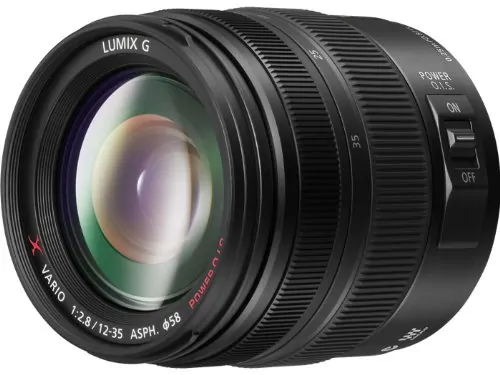 In a word: outstanding.
Panasonic released an updated Mark II version of the 12-35mm which I haven't tried, but I've heard it's even better than the original. If you're looking to save a bit of money, though, you might want to hunt around for the Mark I as it's definitely cheaper, but still great (check out Amazon where it runs about $600).
Panasonic Lumix 12-35mm f/2.8 Zoom Lens

What others are saying…

Photography Blog (4.5 out of 5 stars)

"The only real drawback of the LUMIX G VARIO 12-35mm F2.8 ASPH lens is its price … If you really need the versatility of a standard zoom, though, we can heartily recommend the brand new Panasonic LUMIX G X VARIO 12-35mm F2.8 ASPH for all Micro Four Thirds users." [Read full review]

ePHOTOzine (4.5 out of 5 stars)

"Performance-wise, this lens delivers sharp, contrasty images with low CA and distortion, which should be expected of a pro-spec zoom." [Read full review]

Amazon (Average user review of 4.5 out of 5)

For some reason it's hard to find online reviews of the Panasonic 12-35mm (Mark I or II). Scanning Amazon customer reviews and B&H Photo are good places to look for opinions. I also understand this lens (and the GH5) is very popular with wedding shooters.

Panasonic LUMIX G X VARIO 12-35mm f/2.8 Mark score = 23 [Read DxOMark report]
By comparison, the Sigma 18-35mm f/1.8 (Canon) score = 28
Thanks for reading about my experience with the Panasonic Lumix 12-35mm zoom lens and GH5. More to come. I'm testing out the new Rode VideoMic Pro+ and other GH5 bits and pieces. Will be sharing thoughts and updates here on Stark Insider.
Happy shooting!
BUY/RESEARCH camera gear mentioned in this article (prices USD):