The GH5 mirrorless camera continues to amaze. I used it recently on a short film, and loved the results. You can watch below, and also listen in to Loni Stark and I as we discuss making it over a few weekends.
Panasonic's new flagship mirrorless offers just about anyone could ever ask for in a relatively compact camera body: 4K video, IBIS, filmmaking tools for focus and audio monitoring, add-on modules including a nifty one for XLR audio, a fully articulating LCD screen (I wish Sony would learn from this), and build quality that rivals or exceeds anything currently on the market at this price point.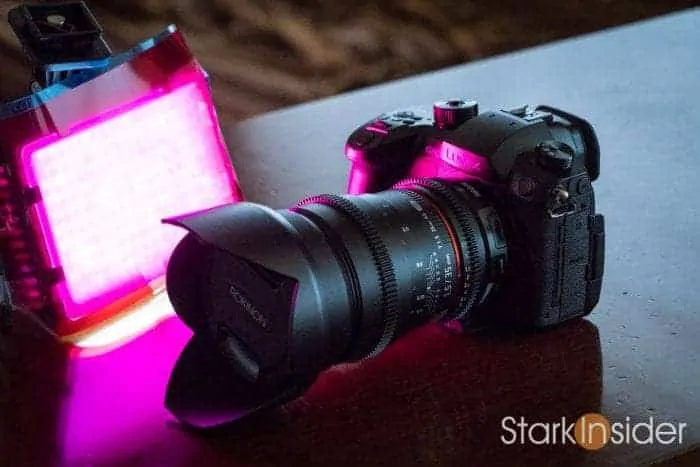 But… but… by golly… it gets even better. Hold my beer.
Panasonic decided not to improve slightly on the already well regarded predecessor, the GH4. No, no. Incrementalism? Passe. Why not swing for the fences? they must've been thinking during the design process.
So with the GH5 we got glorious icing on the filmmaking and videography cake:
10-bit 4K video — I don't believe any camera around in this segment shoots 10-bit internal. Wow. And, to my surprise, it looks pretty, with decent highlight rolloff.
Dual SD cards — Thank you Panasonic. I have them on my C100. It provides piece of mind.
Waveform monitor — Again, not something you normally find on a DSLR or mirrorless camera.
5-axis IBIS — Others have this too, right? Yes. But, for some reason it's, for lack of a better word, magical on the GH5. IBIS is far better than, say, the Sony a6500, which, in my experience shooting recently in Paris and Iceland, produced jello-y footage that wobbled a lot. Meanwhile, I can happily shoot handheld with non-IS lenses such as the decent-for-the-price Rokinon 35mm and the absolutely-brilliant Sigma 18-35mm. Nice! Can't even do that with a C100 or RED.
4:3 for anamorphic — Handy!
Extended Telephoto mode — Punch in. Convenient when you want extra reach, but don't want to change lenses.
VFRs galore — Lots of slowmo possibilities. I especially like the look of the 4K/60p. I use an Atomos Ninja Inferno to capture it via HDMI in 10-bit. A really beautiful combo those two.
Excellent ergonomics — Everything falls to hand nicely. Buttons have nice tactical response. Nothing is mushy. Caveat: the DISP button is bizarrely places on the back-right edge where it's very easy to accidently press. Luckily it's non-destructive and merely cycles through various LCD display modes.
On the downside: auto-focus.
AF is definitely not great as many have reported. For me, though, it doesn't matter one iota — same for the RED Raven and Scarlet-W. That's because I don't Vlog (look at Sony or Canon if you do!). Rather I'll use the GH5 for experimental shorts, music videos and short films. All using manual focus. Still, I'm hoping Panasonic does improve it, hopefully with a future firmware update.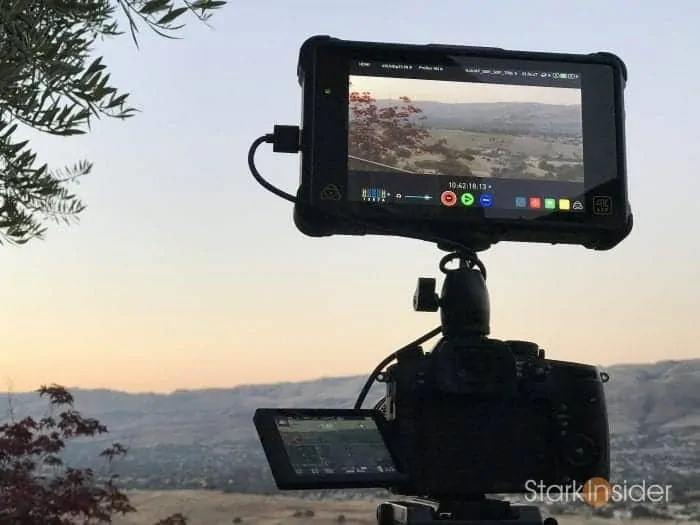 Hyperbole alert.
I fully expect the Panasonic GH5 go down as a milestone in camera design. 2017. The year Panasonic upended the budget filmmaking market.
I've been shooting videos for Stark Insider for over 10 years. Blackmagic Pocket and Micro. Sony a6000, a6500. A few times on RED (Raven). Canon Cinema EOS C100. And lots of DSLRs from Canon such as the 60D, 70D, and 80D. I've shot on a lot of camera bodies in a lot of locations in and around the San Francisco Bay Area. However, I somehow suspect the GH5 will be seeing a lot of time in the field in the future.
More on the Panasonic GH5:
With that, here's my short CRAZY OR DIE. Plus some commentary Loni Stark and I put together.
If you're on the fence, and are considering the GH5, needless to say, I'd say go for it (so long as you don't need high performance video AF).
WATCH: Crazy or Die by Clinton Stark ft. Loni Stark
What is essential is invisible to the eye.
Director's commentary:
Clinton and Loni Stark discuss making the short film Crazy or Die, reading a short story to stuffed animals and shooting in a grocery store with a wig.