How good is the Panasonic Lumix GH5 for shooting video?
In a word: outstanding.
That was my experience, at least, as I put the new mirrorless camera to the test. Instead of shooting test charts, and formally reviewing a camera feature-by-feature (there's plenty of videos on YouTube that do that well) I like to ask Loni Stark — aka the most supportive spouse ever — to indulge my vanity and don a wig, and "act" in one of my short films.
So we spent a few weekends shooting Crazy or Die. Editing took about 3 days.
I shot using the GH5 with the V-Log L picture profile. That yields a flat picture profile that can later be tweaked in a NLE, in this case Adobe Premiere Pro.
There's much to like about the GH5 — so much that I think I'm about ready to retire my beloved Canon EOS 80D.
But my favorite feature is the IBIS (in-body image stabilization). It does wonders to stabilize lenses without built-in IS. As a result, I was able to use cine lenses handheld for certain shots. In this case, with Crazy or Die I used the Sigma ART 18-35mm and Rokinon 35mm. Both are fast and relatively inexpensive lenses that produce nice images.
Obviously other cameras have IBIS too. I recently shot video with the Sony Alpha a6500 in Paris and Iceland. I liked a lot about that mirrorless camera, especially the stills and its compact size. Yet, the IBIS yielded a lot of jello. I don't see that with the GH5. And the rolling shutter on the Sony is, unfortunately, quite bad. Again, the GH5 seems much better in that regard.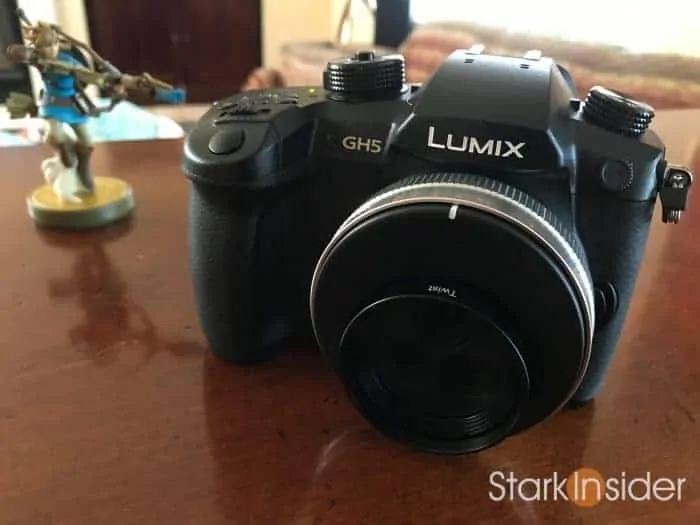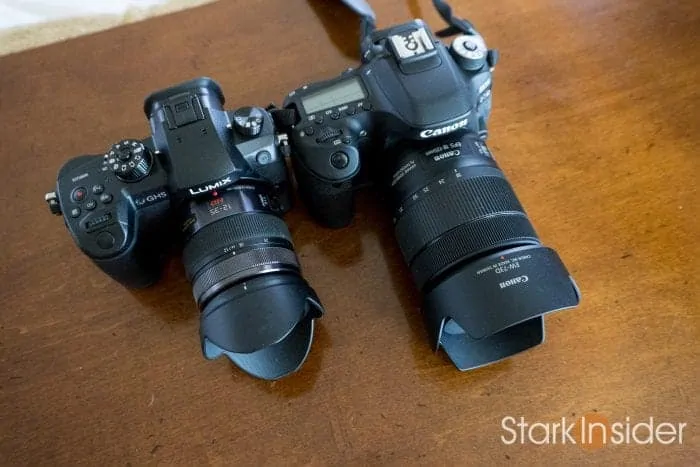 You can watch the short Crazy or Die here on YouTube.
Meantime, Loni Stark and I did something we've never done before: we recorded a "Director's Commentary" and shared our experience creating the short film, and some of the ups and downs along the way. Watch below.
Clinton Stark on Panasonic GH5:
Stay tuned to Stark Insider over the coming weeks and months. I'll share more of my experience, as a Canon DSLR convert, now going deep with the GH5. Anamorphic shooting. Using vintage glass (such as the wonderful Angenieux 12-120mm). Best accessories,  including mics and cages. Using the GH5 with external monitors such as the new Atomos Ninja Inferno. And, plenty of tips and  tricks on settings for getting optimal results.
WATCH: Crazy or Die (Director's Commentary with Clint & Loni Stark)