Which is the better camera for you? The new Panasonic GH5 or established Canon EOS 80D?
Now that the Panasonic GH5 is here, buying a new camera just got a little trickier. At least for enthusiasts.
At $2,000 (USD) no one would confusing this micro four thirds 4K mirrorless camera "entry level." For a lot of people, however, spending this kind of money makes sense for a few reasons: (1) they can use the camera for at least 3 years before the need to upgrade; (2) they can monetize its use (YouTube videos, wedding work, corporate work, etc.); and/or (3) they can differentiate themselves with higher production values as compared to others shooting with lesser quality gear.
As long-time Canon shooter I've been partial to EOS DSLRs, from the 60D to the 70D and, recently, to the 80D. I've shot over 600 videos for Stark Insider. Mirrorless to me was of little interest.
But then the GH5 came along.
There is so much to like: 5-axis IBIS, 10-bit 4:2:2 codec, dual SD cards, decent battery life, 4K video with even more capabilities to come along in future firmware updates, focus and exposure tools, to name but a few of the amazing tech Panasonic has managed to pack into the GH5.
But, if you're in the market for a mid-range camera, is the GH5 worth the extra $800 or so over, say, something like the superb Canon EOS 80D?
Let's take a look at the two cameras.
GH5 or 80D: Which camera should I buy?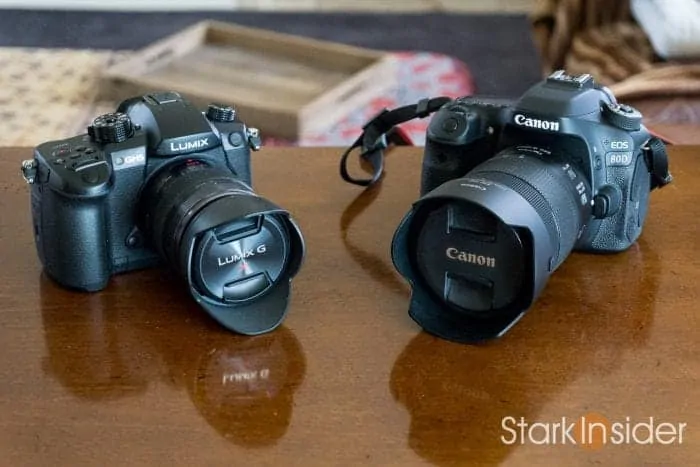 There's a case to be made for both cameras. And there's really not correct, universal answer. It depends. It depends on your budget of course. It also depends on the types of projects you're shooting. And it possibly depends on the investments you've already made in lenses.
Having used both the 80D and GH5 for shooting videos, I'll share some quick takeaways — just everyday things I've learned in handling both cameras.
Note that I shoot interviews, mini docs, events, experimental short films, and travel videos. Having a camera that is flexible enough in a variety of situations, be it indoors or outdoors, in a controlled or uncontrolled situation, and in a portable enough package to carry along in a backpack, or a few important considerations for me.
With that, here's some things to think about if you're debating buying a 80D or GH5.
Canon EOS 80D: The easy-to-use all-rounder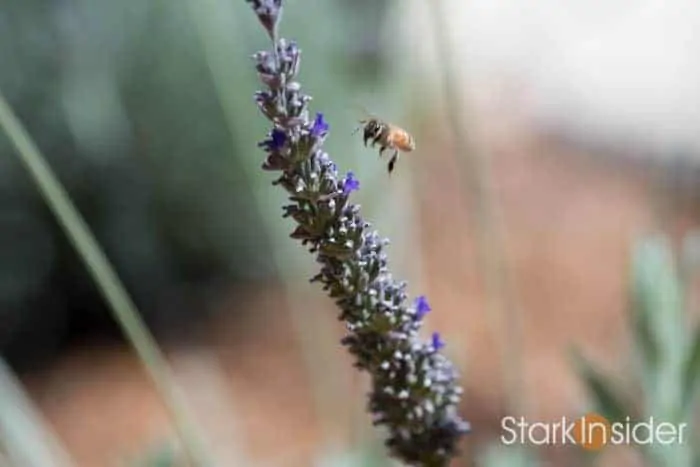 Video Shot on Canon EOS DSLR:
Sausalito Art Festival by Clinton Stark
Canon T6i. Canon 18-135mm kit lens. All handheld.
Has a tried-and-true 24MP sensor which produces superb stills.
But only shoots up to 1080p video (nevertheless, it looks organic and very pleasing to my eyes).
Features the best continuous auto-focus system (Dual Pixel) on the planet — it's fast, accurate and smooth. Hands-down simply the best.
Because it uses the Canon EF mount, there's a lot of lens choices, and you don't need an adapter.
Battery life is exceptional.
Ergonomics are also a plus. Yes, the 80D is bulkier than the GH5, but that can be a plus when shooting video as the added heft can help with stabilization. Still, for those that travel a lot this can be a concern.
It's build like a tank — and in 10 years of Canon DSLR shooting I've yet to have a single failure, or memory card error.
Panasonic GH5: Behold the fully-loaded spec monster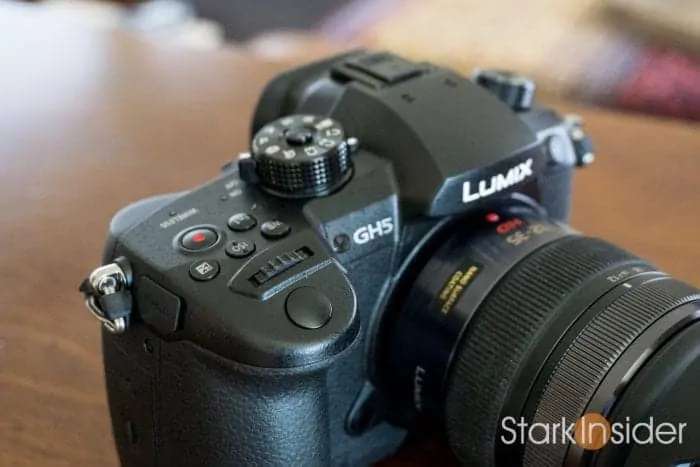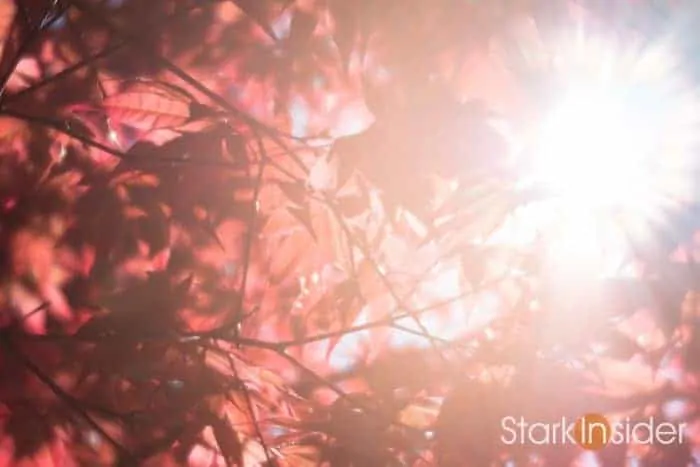 The GH5 has so many specs and features it's bordering on ludicrous (as in Tesla ludicrous mode).
But on the downside: there's a lot of menus to learn, lots of options. You'll need to be comfortable spending time wading through menus, experimenting and taking the time to learn the camera. This won't be an issue for experienced shooters, but for those starting out the GH5 might be overwhelming.
Dual SD card slots means you can have an instant backup with you at all times (or extended storage thanks to relay recording mode).
10-bit 4:2:2 codec means you should get footage with less banding, richer colors, and more information that can help later with color grading (the Canon, like a lot of DSLRs, has only 8-bit 4:2:0). This is important if you like giving your projects a visual "look". The GH5 will let you do more creatively.
5-axis in-body stabilization. Another advantage for the GH5. With IBIS you can get more useable footage when shooting handheld. Also, micro-jitters will mostly disappear when using non-stabilized cinema glass. This is a big plus for indie filmmakers, wedding shooters and VLoggers.
GH5 has Focus Peaking/Waveform/Vectorscope tools. The 80D has none. If you're serious about videography these are pretty much a must have. Not to mention the clean HDMI out that you get with the GH5 (and not on the 80D)
GH5 or 80D: It depends on the projects you shoot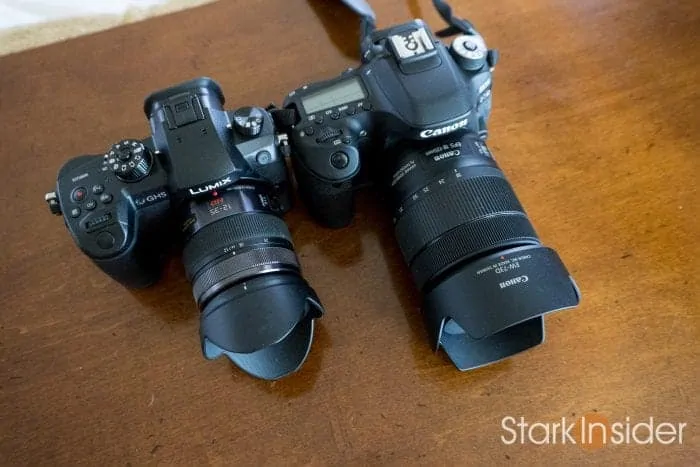 On paper at least, the GH5 outguns the 80D. No question. But there are cases where I still believe the 80D wins. Most of those have to do with situations where auto-focus is important. For some, like those who shoot with manual focus all the time, that's irrelevant of course. But there are times when you may want to get a shot that would otherwise require a dedicated focus puller — for example, tracking a person walking across a busy street scene. For that it's hard to beat the precision of Canon's Dual Pixel AF system, as found on something like the 80D (and 70D).
Again, it depends on your budget, but I'll share some thoughts here on which camera may be best suited for a given project.
Canon EOS 80D
Action sports
Casual event videography: birthday parties, family get-togethers
Live events: concerts, festivals, parades
VLogs
Specialized scenes where you need to track a subject moving across a busy frame without the need for a focus puller (someone who is manually focusing on the subject as you operate the camera)
Panasonic Lumix GH5
For just about everything else
Travel and wildlife photography and videography
Astrophotography
Weddings
Documentaries
Short films
Music videos and commercials (the GH5 high frame rates up to 180fps are essential)
Of course, these are merely guidelines. You can use just about any camera to shoot just about anything. Still, there are times when the right camera for the right job can make an important difference.
80D or GH5: Both are exceptional cameras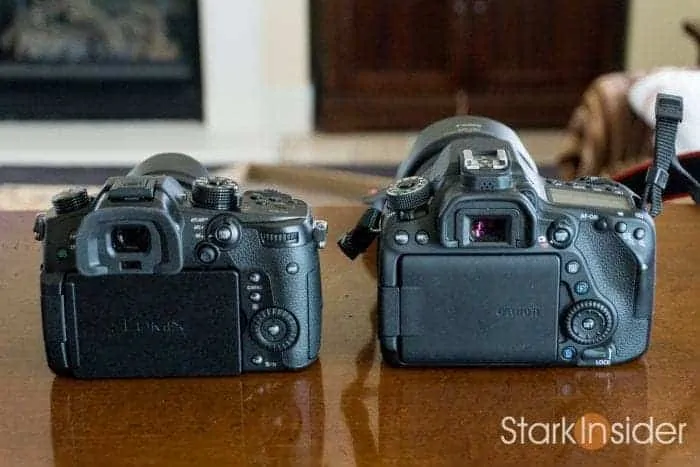 Both the Canon EOS 80D and Panasonic Lumix GH5 are solid cameras. For what we do here on Stark Insider I'll likely be using the GH5 a lot more than the trusty old Canon. I'd date the 80D and marry the GH5.
But if were on a budget and couldn't quite stretch for the GH5, or just starting out and learning DSLRs, or looking for something for casual use, I wouldn't hesitate to get the 80D (or save more money and get the still impressive 70D).
Those on a tight budget should possibly opt for a lower priced camera body. Extra money can then be used to spend on things that would have a greater impact on overall production value: lenses, lights, audio gear, in particular.
And, let's not forget, your skills are the most important factor of all! Give Lars von Trier or Martin Scorsese or Wes Anderson an iPhone and they'll most definitely churn out something artistic. Brothers and Sisters: Let us not pixel peep too much, and, instead create, create, create. If you fail, power to you. Move on to your next project, knowing that your'e one step closer to your breakout.
80D? GH5?
Great. Great.
There are no excuses really. Let's just make it happen. And (try to) catch some big fish.
Get out there, have some fun, shoot some projects. Enjoy the process.
If you screw up, or make a mistake (which we do!), just don your best Neil Young impression and say, "It's my style man."
Happy shooting!
Buy/research cameras: