The big news in the world of videography and short filmmaking in 2016 was the emergence of Sony. Not that Sony hasn't been making video cameras. They have of course. For a long time. However, when it comes to video capability, it seems Canon is less interested in innovating in its DSLR cameras — notably the full-frame 5D series and APS-C xxD series. Sony on the other hand is on a tear, not only releasing new models, but also cramming them with impressive features such as 4K video (in just about any recent Sony camera), modern codecs (a7/FS7), in-body stabilization (a6500), and welcome ergonomics (FS7) to name but a few.
I've been a Canon shooter here on Stark Insider for about 10 years. First with a humble Vixia camcorder, and from there into the world of DSLR with the superb Rebel T2i, to the EOS 60D, then 70D, and finally this year to the quite impressive 80D. Last year I finally took the plunge and added a Canon C100 Mark II cinema camera to our kit. It's peachy.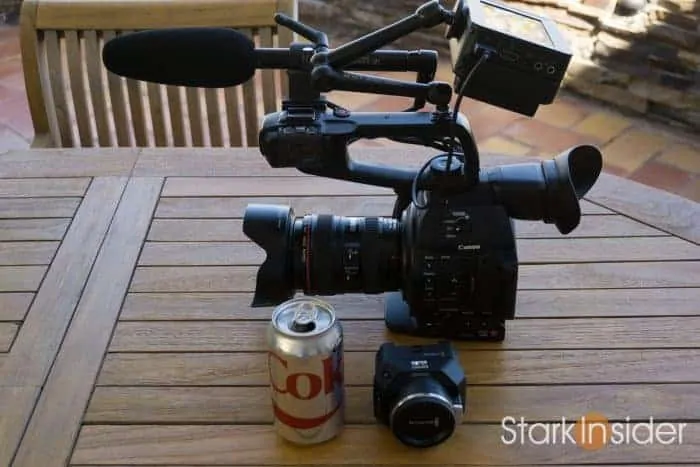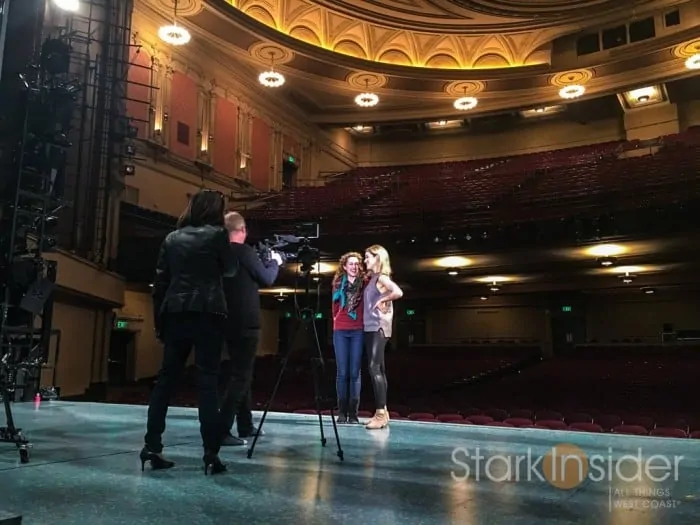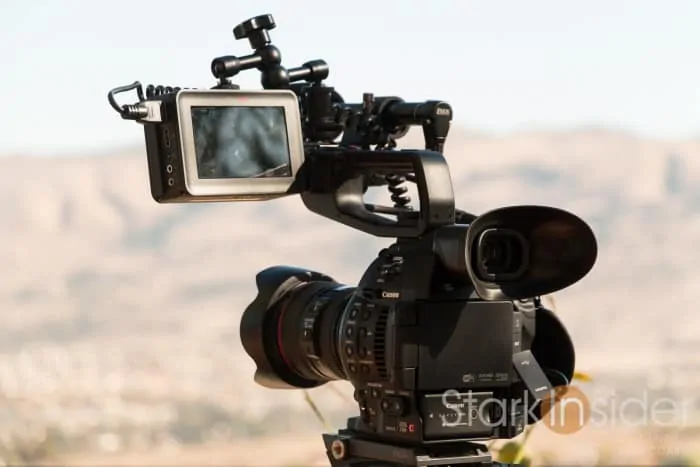 Here's some recent example videos I shot with the Canon C100 II:
STARK INSIDER: Shot on Canon C100 Mark II
Cirque du Soleil LUZIA
James Franco Interview at the Mill Valley Film Festival
A Gift From Me To You – 10 Years of Stark Insider
But, I too know 4K is coming, eventually. Sony is all-in when it comes to 4K (in a way, similar to RED Digital Camera, using resolution as a key differentiator).
Canon has yet to give us C100 shooters an upgrade path to 4K, save for the pricey (and not so ergonomic) C300.
Meanwhile, Sony would seem to offer a perfect pairing for those looking for an A/B camera set-up:
Those two Sonys could easily cover most situations. Run-and-gun would be well suited for the FS7 for documentary and event shooting. The smaller a6500 or more expensive full-frame a7 series would be helpful for discrete shoots, say in a restaurant, and also as a second camera for interviews.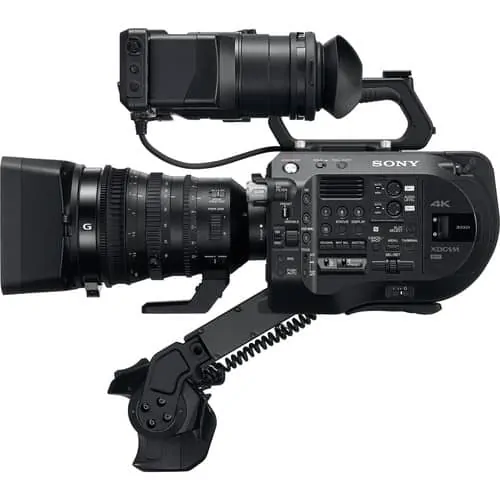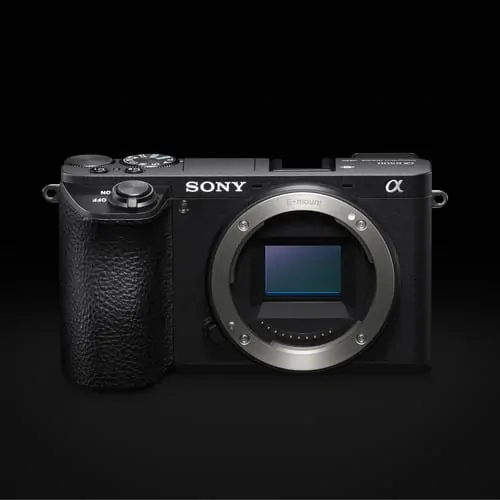 I almost made the Sony switch in 2016. But the image on C100 kept me coming back. The trick Dual Pixel Auto-Focus too. Canon seems to have some sort of magic up its sleeve when it comes to auto-focus. DPAF works wonderfully well on the C100, and EOS 80D too. Recently, though, I've found myself focusing manually more often. I'll push a button to lock focus automatically, then switch to manual, and go from there, using peaking guides on the monitor to assist.
As much as I like the idea that I'm a generational Canon shooter (my Dad on AE-1, my grandfather on TLb) it would seem the dawn of a new age is nigh.
Many others have made the "switch" from Canon to Sony. You can read all about it in the forums — of which the Sony models (and micro four-thirds) seem most active in conversations lately.
Another clue, aside from sales and forum activity, that the market is perhaps shifting: you see more Sonys and Panasonics in video accessory ads.
For example, take the ads for the very popular Rode Videomics. In the past they'd always — and I mean always — show off their shotgun mics in ads, attached to Canon bodies. Not so any more. Today, check out their photos carefully and you'll see other cameras in their place, notably those from Sony (Alpha) and Panasonic (Lumix GH4). Would this suggest the target buyer of Rode mics are shooting with something other than Canon? (rhetorical).
Stark Insider Video by Clint
So as much as I like the idea that I'm a generational Canon shooter (my Dad on AE-1, my grandfather on TLb) it would seem the dawn of a new age is nigh.
If Canon doesn't set the world on fire with something like an upgraded C100 Mark III in early 2017 I suspect it will be time to take our business to Sony (a6500 and FS7 II).
Life goes on. These are small matters in the grand scheme to be sure. After all, pretty much everything else matters more than the actual camera itself: story, acting, composition, lighting, sound, editing, and … food (!).