Like we've seen before with previous models, Canon has announced a "Video Creator Kit" for its new EOS 80D DSLR camera.
The package includes a microphone, memory, lens, memory card, and, of course, the camera body itself. Essentially you get everything you need, out-of-the-box, to start shooting video. Quite nice not having to add all the bits and pieces yourself a-la-carte.
But, is this new Video Creator Kit a good deal?
Does it in fact save you money?
Short answer for those impatiently trying to make a purchase decision: Yes (but only just). If you want to shoot video, and are looking at the 80D, definitely consider a Canon EOD 80D bundle.
For those who want further analysis, read on to see the break down of component costs.
Quick note that the 80D has been receiving mostly stellar reviews, which is no surprise to me:
Digital Photography Review, one of my favorite resources, awarded the 80D 84% and a Silver Award, saying, "The Canon 80D centers around ease of use… offers the best dynamic range of any APS-C Canon camera to date…"
If you're looking for one of the most in-depth 80D reviews, check out The Digital Picture. Impressive depth and analysis!
Peta Pixel might not be so convinced. If you're looking for a counterpoint check out their review, which concedes the 80D is a solid DSLR, but "stuck in no man's land."
Reviewed.com calls the 80D a "great videographer's tool." I wholeheartedly agree.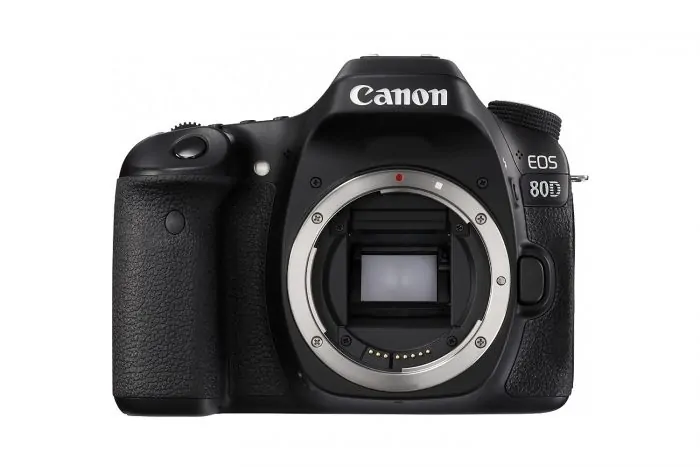 Meanwhile, I've been shooting video happily as a bee for Stark Insider on the 80D. See, it really is working for me. Whether I'm up in a tree. Or on my knee. It really does set me… free.
Ahem. Canon really has done it again. The 80D sports all the hallmarks of a great Canon DSLR: rugged build, easy-to-use controls, intuitive menus, long battery life (really long, especially compared to Sony), fast overall response, and a stellar image (new 24MP APS-C sensor).
Then there's that killer auto-focus.
Dual Pixel AF is, no question, best-in-class. And it's still the primary reason to look at the 80D (or even the older 70D from 2013). In my experience focus is superb — dead accurate, fast tracking, silent. Perfect for video. Even if you're a purist, and prefer manual focus (which you should always learn) nailing initial focus is a treat with the DPAF (45-point); then once you've got that you can flick the switch to manual to tweak from there or adjust as a scene develops.
I've been shooting Canon DSLR since I first got a Rebel T2i in 2010. From there I grew with the family over the years, from the 60D to the 70D and now to the 80D. Here's a few examples, first video shot entirely on 70D, and second video with 80D as a "b cam" to my Canon C100 Mark II:
"The Strand"
Shot on Canon EOS 70D
"Dirty Dancing"
Shot on Canon C100 II and Canon EOS 80D
Okay, then, on to those 80D Video Creator Kits…
Canon EOS 80D Video Creator Kits: Breaking it down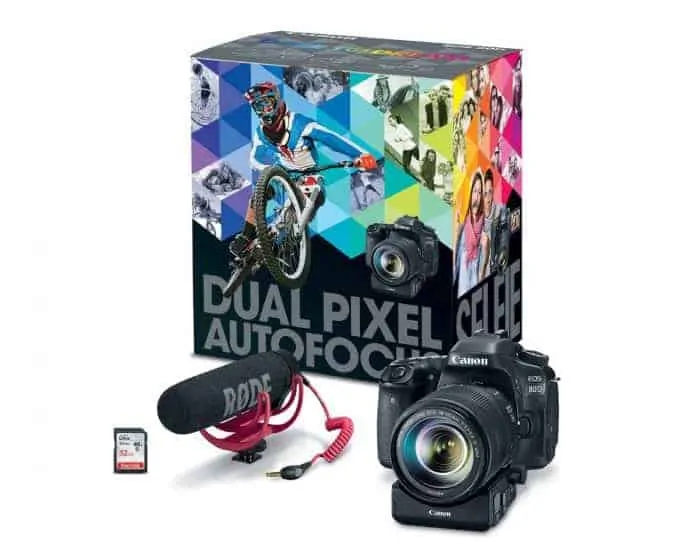 Canon EOS 80D Video Creator Kit on Amazon.
Let's break down what you get, and the individual price of each item in the bundle:
Canon EOS 80D Video Creator Kit

Is it a deal?

Canon EF-S 18-135mm USM Lens (this is the new USM version)
Canon Power Zoom Adapter (you can't even buy this item separately at the moment, reason enough for some to buy the kit)
RODE Videomic Go (great shotgun mic for DSLRs, though I wish they didn't have red accents)

Total if bought separately: $2,084

Video Creator Kit: $2,049

Savings: $35

Verdict: Savings, yes, but kind of paltry. Still it you want all the bundles items (Video Creator Kit adds items) 3, 4 and 5) there is convenience too I suppose in ordering just the one bundle. Ultimately, it depends on what kind of shopper you are.
BTW, for whatever the reason, Canon still does not include a lens hood with the bundle. A bit odd that. So factor in about $35 for that (note that the hood from the older 18-135mm lens included with the 70D won't work, you'll need the EW-73D). Plus don't forget you should really add a UV filter to protect your lens. I recommend a 67mm B+W (Hoya is good too) which won't break the bank.
If you're considering the standard Canon EOS 80 bundle with the 18-135mm, these are the three additional items included in the Video Creator Kit.
Difference between the Canon EOS 80D 18-135mm Kit & Video Creator Kit are these 3 items:
Canon Power Zoom Adapter

RODE VideoMic Go

32G SD Card
If none of the above matter to you, go with the regular bundle, and that'll be plenty to get you going (but, again, add on a lens hood and lens filter to protect your investment).
Also see: Canon EOS 80D: Q&A on video features
So the answer is yes the Video Creator Kit will save you money. But not much. I don't know why Canon is so stingy with the bundle. You'd expect at least 10% savings or so. Still it's something. And the kit will save you time and energy, just buy it all with one click, and get everything in one box.
Canon EOS 80D: A winner regardless of how you buy it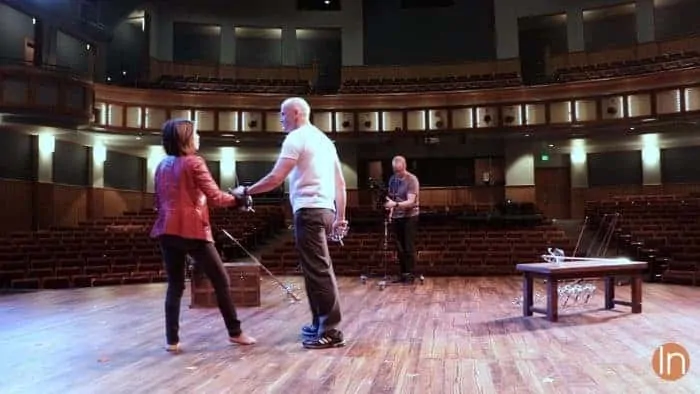 I won't hide the fact that I'm a Canon fanboy. Canon just gets a lot of things right. Many of them are, in my books, the most important things, like great color science (images look beautiful and skin tones are rendered organically), the aforementioned stellar auto-focus (after all, what use is an out of focus photo or video?), and long battery life so you can shoot for hours without worry.
But… no 4k?!
True. The 80D "only" shoots up to 1080p HD. If you want 4K, look elsewhere — if you're into landscapes or travel videography, this may matter to you. The world though is still mostly operating in 1080p. Keep in mind, 4K will multiply (significantly) your storage requirements, in addition to processing power needed to edit and render. Only you can decide if this is the time to make the jump (I still think mainstream 4K adoption is 2+ years away). I love my 4K computer monitors because fonts are razor sharp. Yet, I don't see substantive different between 80D images and those, say, from a Panasonic G7. The latter looks somewhat digital to my eyes, though it's still a fine little camera.
CANON EOS 80D: Articles, Advice, Tips
In the end, the camera is but one small part of a much larger equation. Lights, lenses, microphones… there's so many other contributing factors you'll also want to consider and learn when getting into videography.
Then, of course, let's never forget: the story. The most important thing of all!
If you're looking at the 80D, give the Video Creator Kit some consideration — just know it's not quite the massive savings we might expect from a bundle. But the convenience is there.
Either way, score a camera new or old (I still consider the T2i a classic for budding filmmakers on a tight budget). Get out there, have fun and shoot, shoot, shoot. Only then will you make mistakes, learn, and improve your craft.
Happy shooting!