Sony just took the wraps off its updated superzoom, and it looks very much a competitive beast.
Priced at $1,498 (USD) the Sony Cyber-shot DSC-RX10 III (say that three times fast) has upped its already strong game, and looks to be a tantalizing offering for video shooters shopping in the mid-range.
Super Super Zoom
Aside from 4K, which Sony liberally adds to pretty much everything in its arsenal (if Sony sold toasters I'm convinced they'd too be 4K ready), the marquee attraction with the RX-10 III has definitely got to be that insane 25x built-in lens, namely the Zeiss Vario-Sonnar T* 24-600mm full frame equivalent f/2.4-5 lens.
Superzoom is an understatement.
With a range of 24-600mm (600!) you're going to have an amazing amount of range to work with here. For event shooters — weddings, concerts, food demos — this camera should definitely be on your short list. Being able to walk around, grabbing relatively wide shots at 24mm, and then tightening right up on to a face (from a hundred feet away no less) for a close-up at 600mm is a videographer's dream come true.
And, you won't lose much speed when zooming in with the RX-10 III. Sony rates the lens at f/2.4-4 aperture range. Truly impressive.
Super Slow Mo
Sports and music video shooters should appreciate the high frame rates — 250-1000fps — which should yield gorgeous-looking slomo shots like so:
Super Other Good Stuff
In true Sony fashion, the spec monster continues with a dazzling array of bells and whistles:
Sony Cyber-shot DSC-RX10 III Digital Camera
1-inch – 20.1-million-pixel stacked CMOS sensor
Zeiss Vario-Sonnar T* 24-600mm f/2.4-5 lens
4K video
S-Gamut color and S-Log2 (should help for color matching with other Sony cameras such as the A7S, FS5 and FS7)
BIONZ X image processor
1000fps 40x Super Slow Motion
14fps continuous shooting
3 lens rings (focus, zoom, and, a welcome addition for video shooters, even aperture)
Mic and headphone inputs
Micro HDMI
NFC, wi-fi
Dust and moisture resistant
$1,498 (USD) (pre-order at B&H Photo Video)
DSLR Competition: Canon EOS 80D?
Looking over to the Canon range, the closest thing I can find that would be even close (but maybe not so close after all) is the new Canon EOS 80D: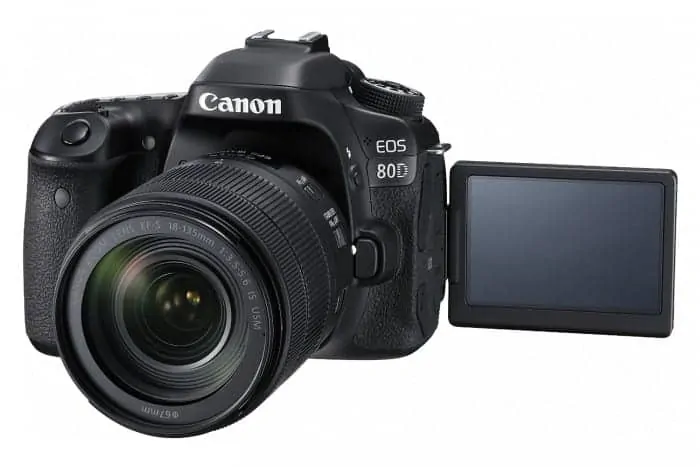 But many will be quick to point out that: (1) at $1,799 the 80D costs about $300 more; (2) doesn't have 4K; (3) doesn't have high frame rates; (4) only offers zoom to 135mm and with a slower lens (higher apertures); and (5) doesn't have built-in LOG picture profiles.
All true, and for many, surely significant points of difference.
Still, it's worth noting that the 80D does have a removable lens mount (EF) so all your Canon glass will work, and you'll be able to use primes, fisheyes, zooms, cinema lenses, etc. The added flexibility will be necessary for some shooters.
The 80D's real trick though is Canon's amazing Dual-Pixel Autofocus. It works amazingly well — you can easily track subjects, keeping them in focus as they move across a frame. I have yet to see any of the competition touch what Canon has done here. We'll have to see how the RX10 III performs in this regard.
Case for the Sony RX-10 III:
Insane 25x super-zoom with fast aperture
4K
High frame rates
Less expensive than some if not all of the competition
Case for the Canon EOS 80D:
Dual-Pixel Autofocus for tracking moving objects is best-in-class
Interchangeable EF lens – ideal for those already invested in Canon glass
Higher resolution sensor – could be better for those interested in stills
I'd have to admit: If I wasn't already so invested in Canon glass, and was starting anew, the RX10 III would be a tempting proposition. Alongside something like the FS5 or FS7, this could be an ideal video shooting tandem. Still, the 70D has been my constant companion for 3 years shooting videos for Stark Insider (before that: 60D, Rebel T2i). DPAF is a key feature for me, allowing me to get shots that would otherwise be impossible — at least not without a dedicated focus-puller, something out of the question for my run-and-gun style. Here's an example of 70 video. I'm looking forward to seeing how the 80D (and RX-10 III!) compares:
Shot on Canon EOS 70D DSLR: "The Strand"
Sony RX-10 III the Ultimate All-in-One?
Sony continues to impress. The team seems to have a direct connection into the minds and neurons of us who shoot videos. Over the past 12-24 months Sony has been on a rampage, releasing an incredible array of camera products including the Sony a6300 (the follow-up to the a6000 which I use for travel and love), Sony FS7 and FS5 cinema cameras, and, now,, the RX10 III which builds on the already impressive RX10 II.
Buy/Research:
Sony Cyber-shot DSC-RX10 III Digital Camera (B&H Photo Video)
Canon EOS 80D Digital SLR Kit with EF-S 18-135mm f/3.5-5.6 USM Lens (Amazon)