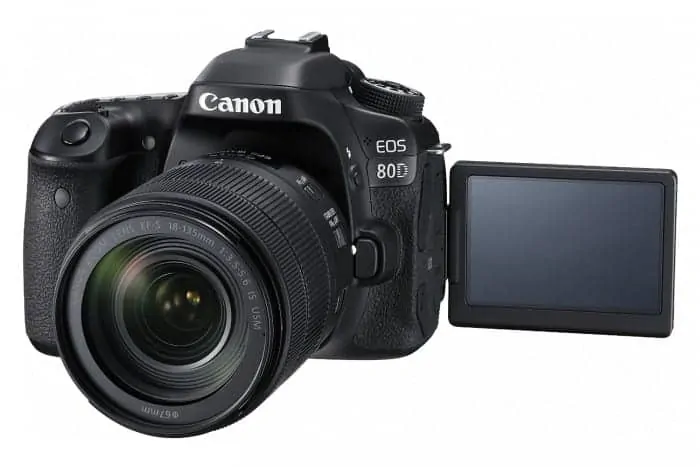 Canon this month finally announced the 80D, the successor to the much-adored EOS 70D DSLR. That mid-range camera came out in 2013, and introduced to the world Canon's ground-breaking (for the time) Dual Pixel auto-focus system. Those that shoot sports, such as auto-racing and skiing, or anything that requires tracking fast moving subjects have come to appreciate a focusing system that can help a videographer pull-off what would be otherwise impossible shots.
As expected, there's much to like about the new EOS 80D. While most specs receive a modest boost, the overall package is impressive, and once again, build on Canon's decades of experience in the business.
If you're considering buying an 80D and still on the fence you may want to check out this round-up of features and upgrades over the 70D that make it a very appealing purchase.
Also see: Which to Buy: Canon EOS 70D or new 80D?
Download: Canon EOS 80D Instruction Manual (English)
Buy: Canon EOS 80D Digital SLR Camera
10 Improvements: Canon EOS 80D vs. 70D
10
Canon EOS 80D vs. 70D: More Megapixels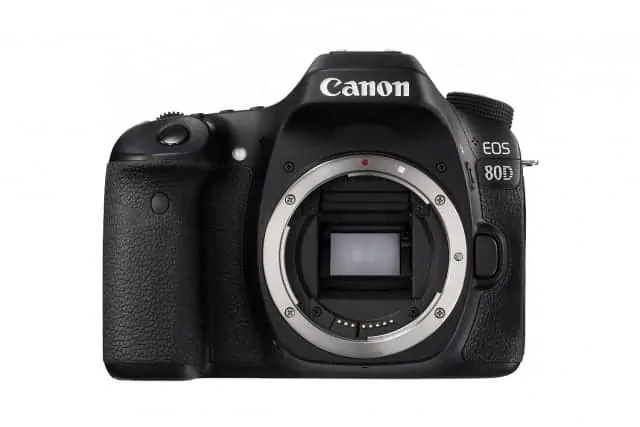 No surprise here. The 80D sensor (APS-C CMOS) has received a bump in resolution, and now offers 24.2 megapixels (vs. 20.2MP on the 70D). That should help capture more detail, and help those who work with large prints, or like to reframe their stills. Video should look (marginally) sharper.
9
Canon EOS 80D vs. 70D: Faster
The processor also receives an upgrade. A DIGIC 6 can be found at the heart of the 80D (vs. DIGIC 5+ on the 70D). Just about everything on the 80D should function faster than its predecessor. Shutter lag, for instance, drops to 60ms vs. 65ms on the 70D.
8
Canon EOS 80D vs. 70D: NFC
While the 70D only has Wi-Fi, the new 80D adds NFC wireless communication as well. Simply hold your Android phone or iPhone against the marketed NFC spot on the 80D body to enable convenient image transfer.
7
Canon EOS 80D vs. 70D: 100% Viewfinder Coverage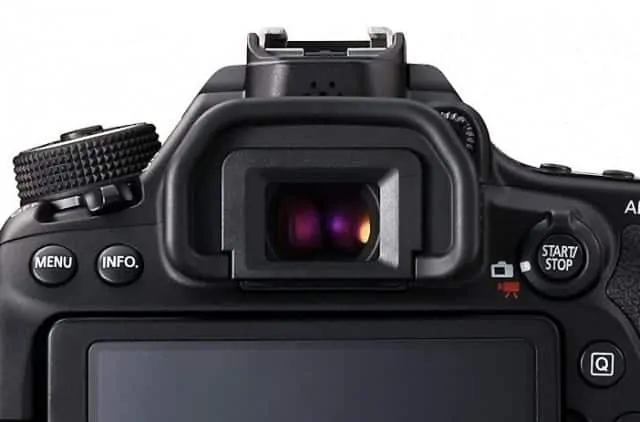 A small bump of 2% gives the 80D full viewfinder coverage (vs. 98% for the 70D). Now when you frame your image using the viewfinder you'll see exactly how the image will be captured by the sensor. A small, but important difference.
6
Canon EOS 80D vs. 70D: Larger Buffer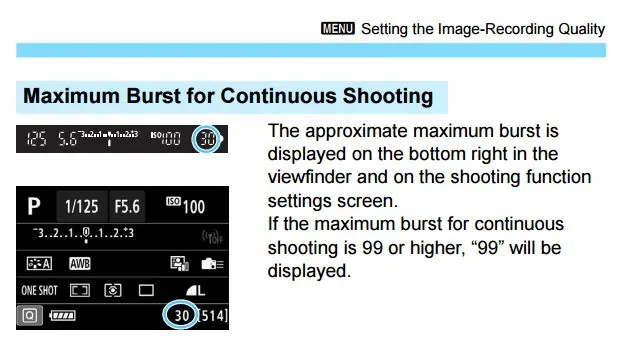 Buffering is given a boost on the 80D to 110 JPEG or 25 RAW photos (vs. 65/16 on the 70D). The larger buffer should give you a better chance to capture that ideal shot.
5
Canon EOS 80D vs. 70D: New Flicker Detection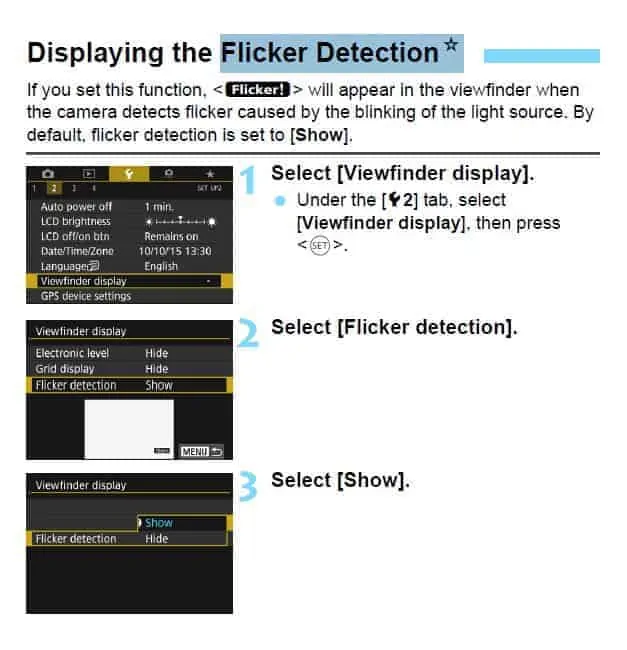 Flicker detection has been added to the 80D — something absent from the 70D. By default the feature is set to "Show." When flicker is detected you will see a small "Flicker!" icon appear in the viewfinder indicating a light source is causing an issue.
Further, if you enable the  "Anti-flicker shoot" option, the 80D will automatically (attempt to) reduce unevenness of exposure caused by the flicker.
4
Canon EOS 80D vs. 70D: Higher Frame Rates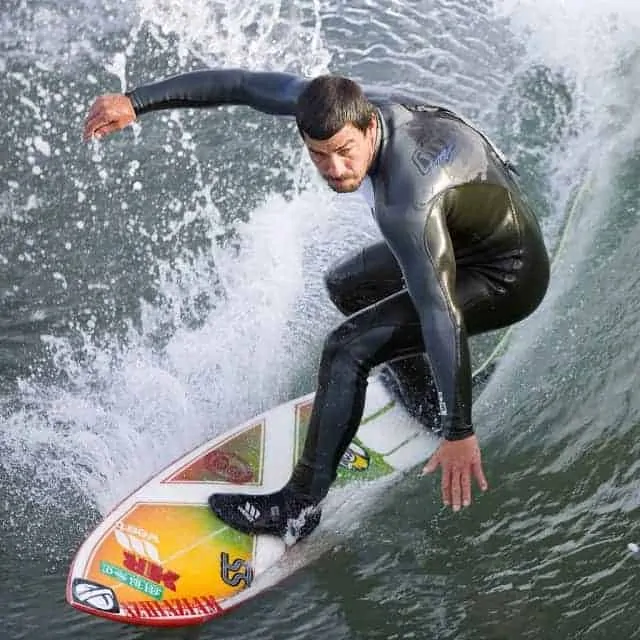 Canon has upped the frame rates on the 80D. You can shoot up to 60fps in 1080p (vs. only 30fps on the 70D). This should come in handy for capturing slow-motion video.
(photo for illustration only)
3
Canon EOS 80D vs. 70D: Time Lapse and HDR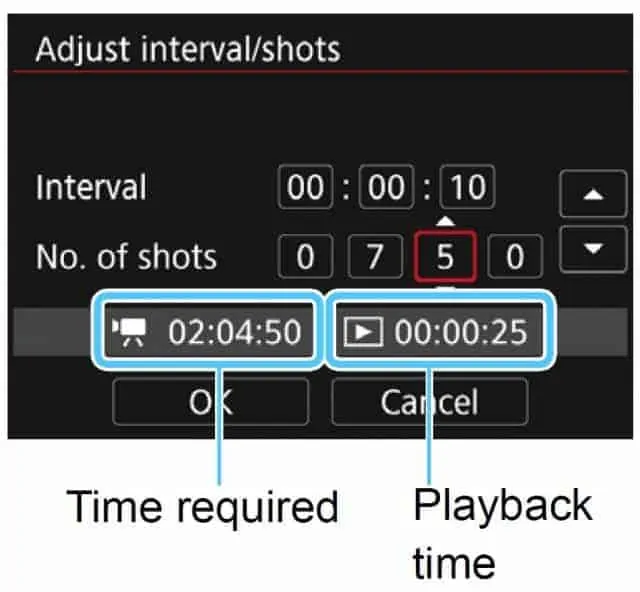 Time-lapse and HDR modes.
It's good to see Canon finally add these features — both of which can be found on several competitor offerings. Time-lapse movie mode will, as the name implies, allow you to choose intervals and number of shots to capture. Once set, the 80D LCD will display the time required to complete the time lapse session, plus the final playback length of the clip.
In addition, a new High Dynamic Range (HDR) shooting mode has been added to the 80D. With HDR activated (Auto, +/- 1 EV, +/- 2 EV, +/- 3 EV), Canon says "clipped highlights and shadows will be reduced for a high dynamic range of tones." This should be of particular interest to landscape and still-life shooters.
2
Canon EOS 80D vs. 70D: Headphone Jack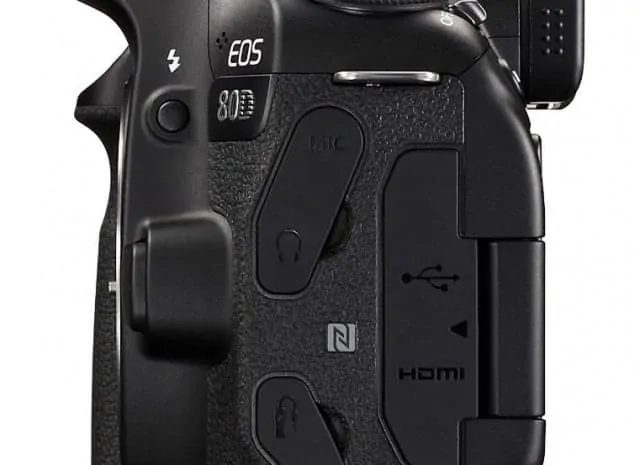 Thank you Canon! It's here… a headphone jack. Any videographer knows that monitoring audio is important. Unlike the 70D, finally we have a way to do just that with the new 80D.
1
Canon EOS 80D vs. 70D: Even Better Auto-Focus
And the marquee 80D upgrade over the 70D: an even better auto-focus system. Bravo Canon! This is big.
The newly designed AF system on the 80D features 45 cross-type points. That's a whopping 137% improvement over the 70D (19 cross-type points). Focus accuracy should be greatly improved with the 80D — and it should be noted AF on the 70D was no slouch. All pixels enable phase-detection auto-focus for both video and stills. You can see a demo of the new Canon EOS 80D Dual Pixel AF system in the short video above.