In search of creative thinkers and doers: Stark Insider continues the video feature series highlighting some of today's most interesting musicians, filmmakers, actors and stage productions. Recent episodes include director Gia Coppola (Palo Alto), Broadway musical Addams Family, Lifehouse, the new Strand Theater in San Francisco, Pebble Beach Food & Wine, and actor Vincent Kartheiser (Mad Men).
"I wanna get to know ya."
And possibly single "Sugar, You" is the perfect entree to get to know folk-pop band Oh Honey.
The dynamic duo from New York recently brought their infectious brand of optimistic, catchy music to Napa where I caught up backstage with Mitchy Collins and Danielle Bouchard at the Live in the Vineyard music festival. In the above Stark Insider segment you can see that interview, plus clips from their video "Sugar, You" and highlights from the LITV performance at the Uptown Theatre.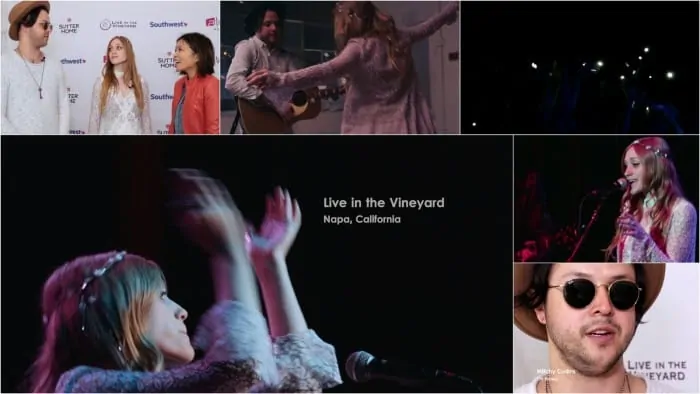 Collins started the group in 2013. He met Bouchard through a mutual friend when he sought out a female vocalist to accompany his light, harmonic style. Amazingly, it only took about a year to score a deal, when in February 2014, Atlantic Records signed Oh Honey. The group soon found their music being used in television commercials (restaurant chain Chili's, the ABC show Selfie) and started touring with big name acts such as American Authors and James Blunt.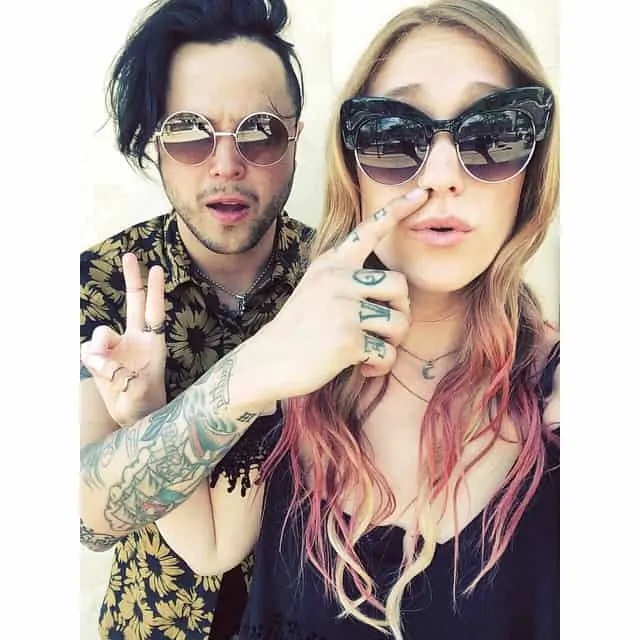 With Danielle's soaring vocals juxtaposed against Mitchy's understated and lyrical approach, the group's sound is quite unique — there's almost a 1970's quality to it, which I suppose is somewhat abetted by their flower child sensibilities. And doesn't Mitchy channel just a bit of early Johnny Depp here?
Another group that comes to mind, when I listen to their folk-inspired melodies, layered on top of pop grooves, is sister act Larkin Poe — another band that also recently performed in Napa (in a barrel room no less).
Once again, I wanted to get to know what drives the creative process, and how songs, such as "Sugar, You" and "Don't You Worry, Love" (from EP "Sincerely Yours") come to be. Watch the video segment below to get to know Oh Honey. Isn't it refreshing to experience such a catchy wave of infectious beats and optimism?
WATCH: OH HONEY – Live in the Vineyard @ Uptown Theatre Napa