"Doing TV and film is kind of like pushing a big ball up a hill. Once you get momentum you don't really want to stop and leave it. Because it will just roll back down the hill."
Vincent Kartheiser continues to push that big ball, but fortunately he could be slightly less concerned these days about letting up momentum. Pete Campbell, account exec. at SCDP, and one of Mad Men's most stubbornly annoying, somewhat tragic and even unglamorous characters, endures and heads into the seventh season tonight. And Kartheiser plays it all to perfection.
Talking about 15 hour days, he laments that many actors these days are unwilling to put in long work. "It's like being married for 25 years," he says about acting. "You love them. But it's not that kind of butterfly-in-the-stomach love. It's deeper and much more complex."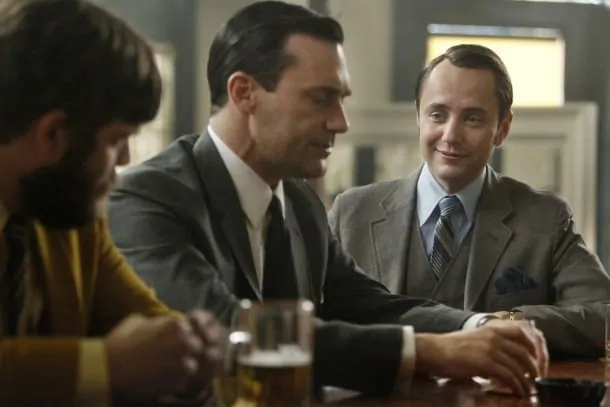 And what about social networks like Facebook and today's always-connected society?
Don't even get him started.
"There was a time you'd make the two hour flight to wherever your friend lived to see the child in person." said Vincent Kartheiser during a special interview with Stark Insider (see video below). "Now you might not see the child until they're five, because you can see them on Facebook."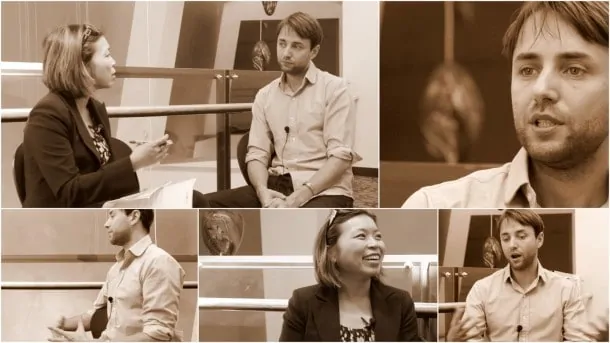 MAD MEN: Get to know Vincent Kartheiser…
And just how much are Pete Campbell and Vincent Kartheiser truly alike– famous, receding hairline notwithstanding?
"I'm sure there are actors out there that really do separate themselves from their characters."
"I'm not capable of that. In there somewhere is the actor making that choice to do that with the character. In making that choice that's them in their character."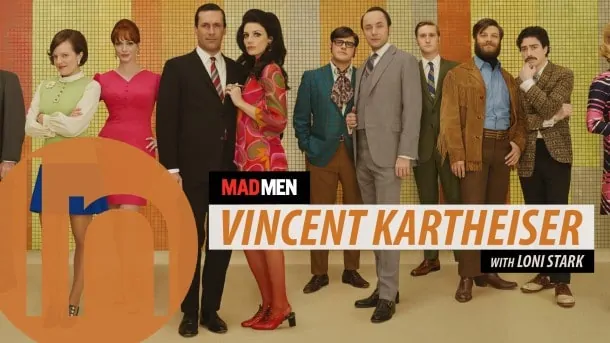 "It's impossible to get away from yourself no matter what your job is, no matter what your hobby is. I spent a good portion of my life running away from myself. And I think part of being happy in life is realizing that you can't."
If you're wondering what his favorite adult beverage is, there's likely no surprise here. And as for his go-to eatery in Los Angeles? Morning glory awaits. Watch the Vincent Kartheiser interview with Stark Insider as he discusses social media, Pete Campbell, and acting.
WATCH: Mad Men – Vincent Kartheiser (Pete Campbell)
Mad Men season 7 premieres April 5, 2015 and runs 14 episodes. Critics seem to approve. The finale season currently sits at an impressive 85 out of 100 on Metacritic (based on 27 reviews).