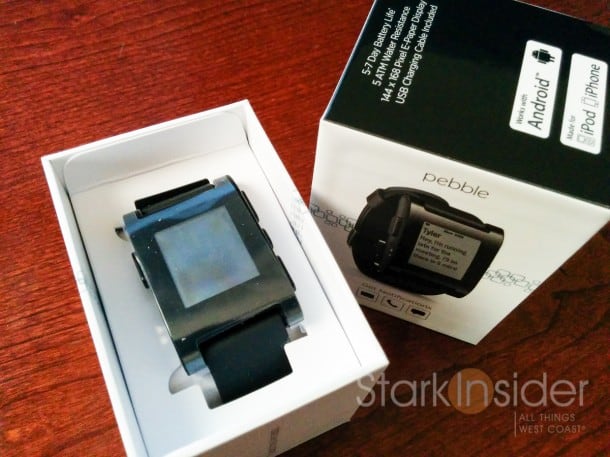 It really wasn't much of a fight. And it fell largely short of most expectations. Still, it feels good to be champion.
That the Pebble takes the Stark Insider crown as best smartwatch of 2014 isn't much of a surprise – at least in retrospect.
Pebble gets the little things right:
— the screen is readable in outdoors, and even under strong sunlight
— the battery lasts a week
— there are plenty of marquee apps (ESPN, Yelp, Evernote, Paypal)
— there are a ridiculous (and entertaining, quirky, charming) number of watchfaces
— the frame features honest-to-goodness, truly usable physical buttons (the horror!)
And–the zinger–a retail price of only $149 (though you get Pebble on Amazon and other online stores for far less).
Compare that to the next biggest competitor, devices running Android Wear. Those start at $199, which isn't terribly unreasonable. But smartwatches like the Moto 360 (pretty), LG G Watch R (macho), and Asus Zenwatch (slick) don't, sadly, get the little things right. Battery life is miserable and requires a daily charge (to some this won't matter, but I suspect main stream buyers don't like the idea of worrying about yet another thing to charge overnight). The screens–at least per my tests–are abysmal outdoors (though some, like the one on the Samsung Gear Live, look fabulous in office lighting). Android Wear, however, does show great potential when it comes to voice recognition and the Google Now feature. It works fantastically well. This eventually could be its saving grace. Maybe in 2015, when the next gen of Wear watches hit the market.
Also, let's not forget that, unlike the platform locked Android Wear and upcoming Apple Watch, Pebble runs on Android and iOS.
So, Pebble, takes the smartwatch crown for 2014.
And here I was, in March of this year, thinking it would be an uphill battle for the Palo Alto-based startup.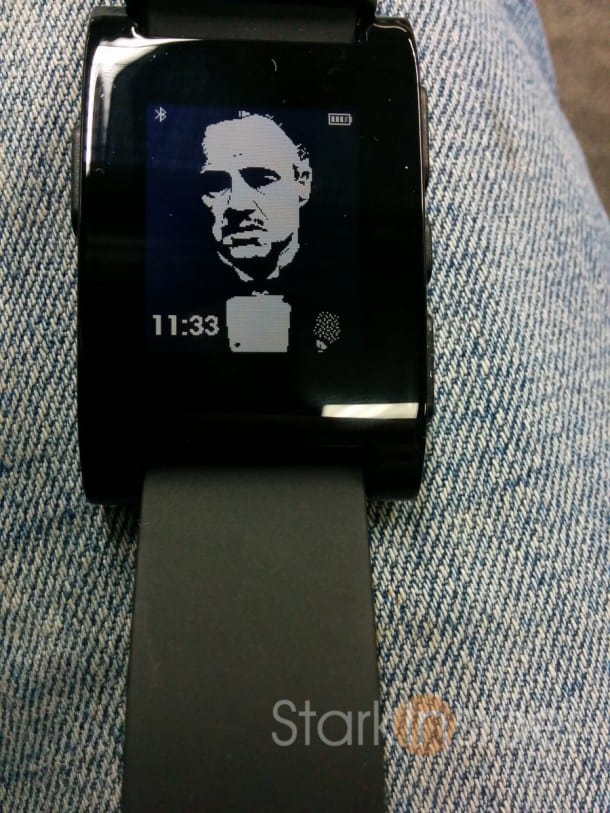 I've been using mine daily, and loving it (review). It goes with me the gym where I use the Music Boss app to control music on my Nexus 5. I use it to time espresso shots (geek, yes). And, first and foremost, I use it to receive notifications for Google Hangouts, Facebook/Twitter updates, and other sundry items (like, when/if the San Jose Sharks score… fleeting that).
Apple might have something to say about all this, when its smartwatch (Apple Watch) launches sometime in Q1. And I only expect Android Wear to get further refined and more useful in the coming months and years (let's hope the hardware gets a whole lot better though). Meantime, it's trusty Pebble. Every day.
MORE PEBBLE

DEAL ALERT: Buy Pebble for only $99 on Amazon

Smartwatch Comparo: Moto 360 vs. Pebble

Casio AE-20W watchface brings 80s cool to Pebble