One of the joys of travel is experiencing new cultures. And, as I've learned over the years, sometimes you don't even need to travel far to do so.
Loreto is perhaps the perfect example.
A tiny fishing village located along the Sea of Cortez in Baja Sur Mexico, Loreto is steeped in history, yet amenable to the modern traveler. Though just a two hour flight from Los Angeles, this is a place that feels world's away from the hustle and bustle of California.
Bite into a pescado taco and you'll immediately know you're not home. Ah, so this is what fresh fish really tastes like! If you ever do find yourself in Loreto, be sure to explore all the taco stands in town. It never gets old. Later, though, be sure to run up and down the Malecon and burn off those calories – while enjoying vistas of the James Bond-approved Islands of Loreto, and the looming Sierra de la Giganta mountain range.
We bought a little casa in the resort of Loreto Bay in 2006 which required a great deal of imagination: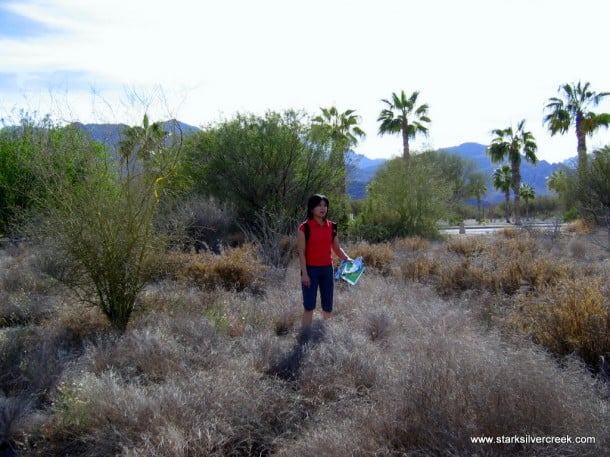 Then the plot of land, located 20 minutes south of town down highway 1 (the only highway), was nothing but desert and sand. A builder bankruptcy in 2008 during the recession crimped original plans for a 5,000 home development. Fortunately, home owners would band together, ensuring construction continued. Today, you might be surprised to discover a thriving community. Not like a Cabo mind you. The vibe in Loreto is decidedly laid back – many of us refer to it as the hidden gem of the Baja, and, perhaps (if we've had one too many margaritas) as "lost paradise on earth!"
Bit of (inconsequential) Trivia:

Stark Insider was born out of our original interest in Loreto and Loreto Bay. We started blogging in 2006 about our adventures: the ups and downs of building a Baja home, reviewing floorplans, dealing with builder bankruptcies, making new friends, meeting locals, discovering Baja wines, exploring historic missions, diving off the islands, and, yes, indulging in fish tacos.

Others who bought into the Baja dream, started following our stories. We were crazy, and in it together. Turns out many of the readers would become our friends. Most were from San Francisco (back then, you could book a direct flight from SFO to LTO, now you need to go through LAX), but many hailed from Western Canada including great cities like Vancouver, Edmonton and Calgary.

To make a long story short, we soon also started writing about wine, theater, happenings in Silicon Valley, and film (including our favorite, the Mill Valley Film Festival), renamed this site "Stark Insider" and pursued the new media ideal.
In 1697 Jesuits established their first mission in Loreto. If you go, you absolutely must visit Misión de Nuestra Señora de Loreto Conchó (located in the town center next to City Hall chances are you'll walk around the area). Not only is it a lovely example of Spanish Colonial architecture, it's still used to this day by the locals. "Our Lady of Loreto" has quickly become one of my favorite places to film videos for Stark Insider. In fact I used the location for several of my projects for Loreto Film School, such as this one "Morado" (surely an epic defeat at the hands of art-house vanity):
All of this to say–talk about pre-amble!–next month is the annual Loreto Food and Wine Festival. You can read more about the charity fundraiser on Discover Loreto. Being from the San Francisco Bay Area, we see these kinds of events all the time – like, almost every single day. But in Loreto this is essentially the only event that brings together a substantial number of locals, businesses, Loreto Bay home owners, restaurants, wineries (well, L.A. Cetto at least). And this is quite different then say, the impressive, large-scale SF Chefs or luxuriously appointed Pebble Beach Food and Wine, events that draw thousands of people across Northern California. LFW is really about the community, and giving back. It's simply heart-warming to see volunteers working together to try to do the right thing for the region.
Ah, so this is what fresh fish really tastes like!
ALSO SEE: Loreto Bay Re-Visited – Stories, news, photos
Loni and I were there in 2012 for the inaugural edition of Loreto Food and Wine. You can read more about it here, and, if you dare, watch the video.
If you ever consider visiting Loreto, March is a good time to go. The weather is warm, but not scorching hot (and pretty much unbearable at times, especially for this Ottawa-born ginger) as it is in the summer months. Be sure to book time on the water. Whale watching is highly recommended. As is an early morning kayak along the still waters of the Sea of Cortez. Many home owners rent their casas, so look for a deal, and you can enjoy a stay in Loreto Bay, while being within walking distance of the beach.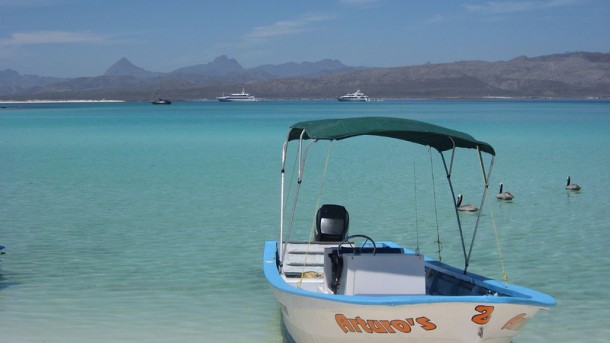 Often you need to travel half-way across the world to find authentic cultural experiences. That you can hop on a plane (or even convoy by car as many home owners in the area do) and be in Loreto, Baja California Sur in a matter of hours is a joy I hope to never take for granted.