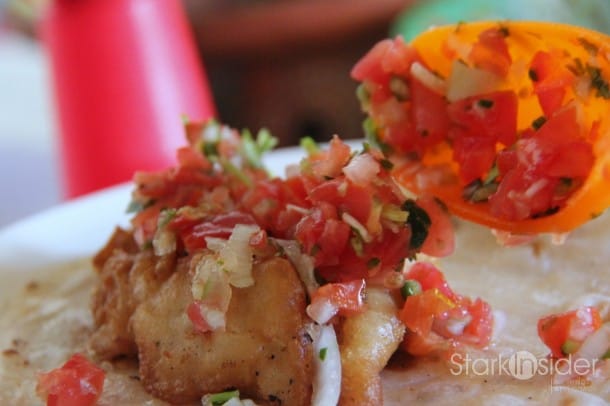 Before we discovered Loreto, a little fishing village nestled against gigantic mountains to the west and the deep sapphire Sea of Cortez on the east, I didn't understand what there was to love about fish tacos. It was only after several trips down to Loreto, that I started to crave this Baja Californian archetype that represents one of the most sublime ways to devour fresh fish.
This past trip, we decided to visit several taco places to discover what truly represents the epitome of fish tacos. Of course, we were not able to visit every taco stand and taquería in Loreto, in fact we hardly scratched the surface. Yet, I tasted enough to come up with a list of what makes fish tacos sublime.
1. Fish
Start with incredibly fresh fish. In a fishing village like Loreto, this is not a problem. One could procure fresh caught fish from fishermen in the morning in time for the early lunch crowd.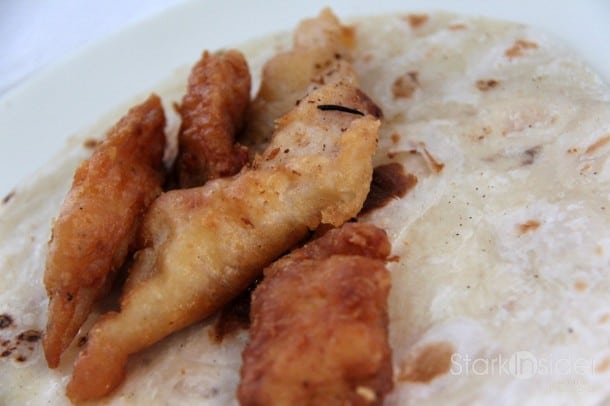 2. Batter
The batter should only lightly cover the fish. Places where the batter was thick and came dangerously close to doughy, over-powering the delicate flavor and texture of the fish, was filling, but not as enjoyable. I also noted that the thicker the dough, the greasier the fish taco. I love the aroma of fried animal fat, but there is such a thing as too much of a good thing. Light and airy batter is in. Heavy, greasy, doughy batter is out!
3. Flour Tortilla
Hands down, I love flour tortilla over the corn tortilla, which I hear is healthier for you. The flour tortilla must be fresh and I love it when there are a few crispy brown spots created by the hand pressing of the tortillas. You only get these marks when they are hand-crafted.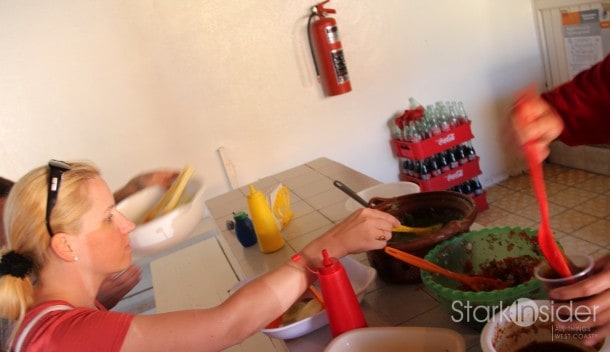 4. Fresh Toppings
I love a salsa that comes from chopping tomatoes, onions and cilantro. No salsa stored in large cans and served by opening the commercial containers and pouring out the mechanically ground up concoction. I love it especially when the salsa and other condiments are served in generous portions at the table so that one can layer to one heart's content.
5. Distance From Kitchen to Table
Okay, this may sound like an unusual criteria for fish tacos. However, a fish taco is not something to make in advance of consumption. No. Instead, once made, it should have a short, but glorious life-span from the chef's loving hands, and the jaws of a diner. At Taco El Rey, the chef merely has to place the fish on a tortilla and spin and rest it on the taco bar in front of a waiting patron. If a chef has to hand the taco to a waiter, who must walk a dozen steps to the table of a diner, well, much of the glory is gone. It would be like opening up a wine 2 years after its drinking window, still good, but not at its prime.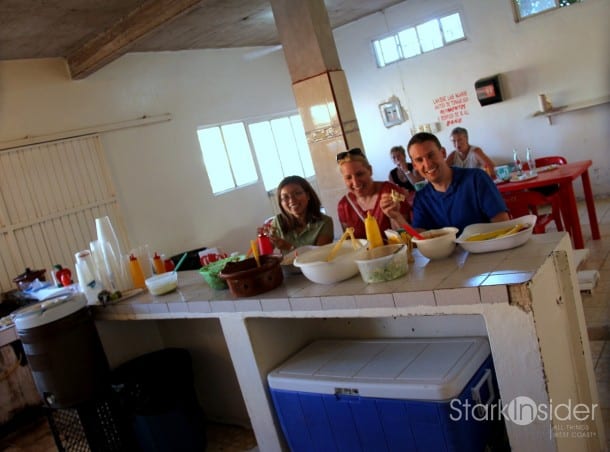 There, my dear reader. On a cold, winter day having flown from the West Coast to the East Coast to share the holidays with the family, I've been able to indulge a bit and share my top 5 secrets for the most sublime fish taco. Thankfully, when in Loreto, I only need to be worried about devouring such a Baja delicacy.