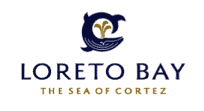 UPDATE (09.06.2010) – Good news! For those that may have missed it, Homex, a large Mexican developer, purchased some assets earlier this year from TSD Loreto including the Inn, Hotel and land. As of this date, the development continues to grow and construction proceeds with significant activity on the ground. Homex plans to build another phase adjacent to the existing homes along the Sea of Cortez. All signs are positive, and Loreto continues to enjoy another wave in tourism and interest. Existing home owners are ecstatic with their purchases. Needless to say the town of Loreto continues to charm while the Sea of Cortez beckons.
TSD Partners today informed homeowners that all operating and construction activities on the Loreto Bay project will be suspended. The announcement follows months of speculation regarding a potential new buyer for the financially struggling development.
Launched in 2004, the original vision called for a 5,000 unit mega-resort with walkable seaside village homes located along the Sea of Cortez, and 20 minutes from the small fishing village of Loreto in Baja California Sur, Mexico. In 2007, Citibank invested in the project bringing needed capital and management resources.
A combination of the global economic downturn, the real estate crisis, banking failures and the continual deluge of negative headlines related to Mexico's escalating drug wars appear to be contributing factors.
The homeowner email is below. StarkSilverCreek will carry updates, along with editorials on the project, and what may happen next, along with advice for homeowners.
2010/02/20 at 6:56 am | In reply to mario perez.2010/02/20 at 6:56 am | In reply to mario perez.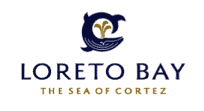 Loreto, BCS, June 6, 2009

Dear Homeowners,

TSD Loreto Partners, S. en C. por A. de C.V. (the "Company") regrets to inform its clients and stakeholders that, due to the challenging situation in the international real estate and financial markets, all operating and construction activities for Loreto Bay (the "Project") will be suspended.

To assist in securing new equity funding and a long-term suitable buyer for the Project the Company hired Cushman & Wakefield. Several potential buyers and investors have visited the Project over the last few months, yet in the context of the current economic crisis and credit shortage, the Project has been unable to secure a buyer or new investor.

We regret to inform you that until new funds are secured, as of June 7th, 2009 all hospitality related operations will be suspended and as of June 8th, 2009 all construction related activities will be suspended.

Please note that all homeowners with a home under construction, and all other homeowners will receive further information as it becomes available.

Best regards,

Embree C. "Chuck" Bedsole
Interim President
TSD Loreto Partners, S. en C. por A. de C.V
[Source: email sent to homeowners, also available at the Loreto Bay News web site]