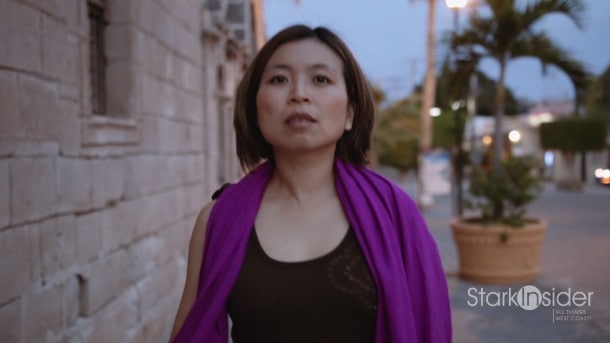 It's been a grueling two weeks. No one said it would be easy. Part of me was just happy to see it done with. Getting in was no easy task, and I'm still not sure I've gotten out completely unscathed. Such are the trials and tribulations of being a student at the upstart Loreto Film School.
For our final project we were asked to mash-up a historical place with contemporary cultural norms, and present it a manner that was "copesthetic" with time, place and thought. No traditional dialog was allowed. I immediately knew I wanted to film something at the beautiful Misión de Nuestra Señora de Loreto Conchó here in Loreto, Baja Sur, Mexico. As the first mision of Californias (1697) the architecture is simply divine. It sends chills down the spine to walk in the footsteps of Juan María de Salvatierra and the Jesuits.
One thing you forget about when filming these shorts is how darn hungry the crew can get. So, every few hours, we'd head down Benita Juarez for some pescado (fish) tacos at El Rey del Taco. It quickly became our favorite hang-out.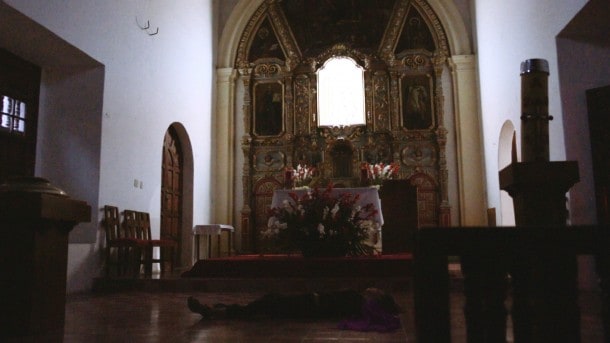 Little things like mosquitoes conspired to almost devastate the production.
Rainfall was especially heavy this year. The arroyos flooded, partially destroying roads. With all that still water came the mosquitoes – like you've never seen them. A common sight in the Loreto Bay development just south of town: home owners and tourists running like made as mosquitoes hunted them along the Paseo. In these dire situations Deet is your dearest friend.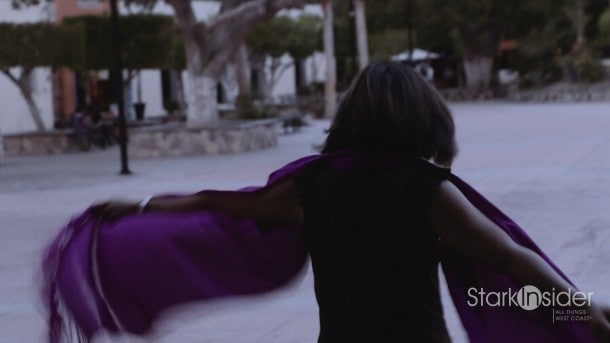 Well, enough backstory then, "Morado" was filmed on the new, and quite brilliant, Canon EOS 70D. I used the 18-135mm STM kit lens for most of the close-ups. For long shots, and the shots in the church itself I used the new, and also brilliant, Sigma 18-35mm F1.8 lens. It's sharp as a tack. I've heard many filmmakers are using it on RED cameras; and it's also popular among Blackmagic Cinema users.
For those interested, other projects for the Loreto Film School class included: a mini documentary ("Among Giants"), a cultural essay ("Farmers Market"), a travel piece ("Sunset Walk" in Loreto Bay), and a introspective look at redemption ("Soul Searching").
Loni Stark stars here in her first speaking, non-event, non-interview video. Special thanks to head of wardrobe Jennifer Cockrall-King. It was sheer genius on her part to elect to go with the striking purple ("Homex") scarf. I look forward to working with her again.
Te amo!
WATCH: "Morado" 
"Morado" – Loreto, Baja California Sur from Stark Insider on Vimeo.
5 Clues to Unlocking the Mystery of "Morado"

1. How many times does Loni say "Te Amo"? Why?

2. At least two clips appear to be running backwards. But they are not. What does that mean in reference to the mental state of mind of the protagonist?

3. Three languages–English, French and Spanish–are featured. What significance does language play in helping to resolve the narrative?

4. The scarf is a metaphor. Do you know for what?

5. Pay careful attention to the "eyes" – they are watching. But why? And how do they conspire to the lead character's eventual mental downfall?